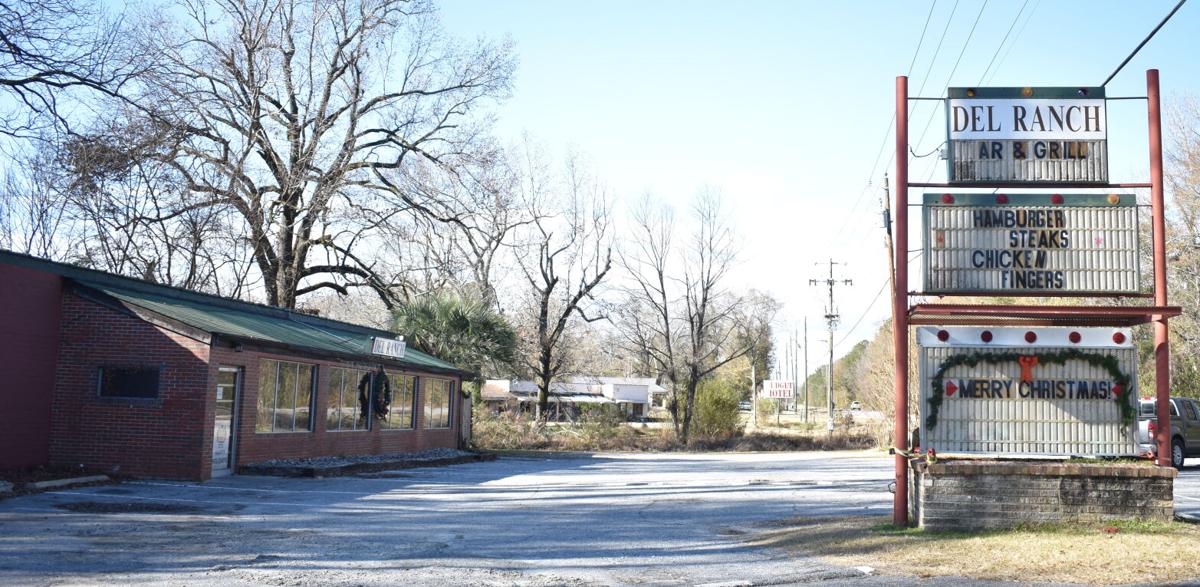 After having to listen to fights, loud music, motorcycle races and shootings in the early hours of the morning since they bought a house next door to the Del Ranch Bar & Grill in May, Michelle Hunt said she and her family are ready to move away.
"In the beginning it was a nightmare," Hunt said. "Loud music in the parking lot, motorcycle drag racing out in front of our house at 4:30 [a.m.], cars drag racing. … We've had two women fight in our front yard, we've had a man screaming in our front yard on a phone and of course we heard the shootings. There's been three since we've been there."
On Dec. 26, authorities received a 911 call at about 4:50 a.m. Eastern time reporting a shooting at the Del Ranch, which is near Smiths Station. 
An altercation had led to a shooting inside the bar that seriously wounded one man in the chest and injured another man in the shoulder, according to Lee County Sheriff Jay Jones. Both were transported to Piedmont Regional Hospital in Columbus.
Hunt, her husband and their children aren't the only ones complaining about the Del Ranch.
Since the bar started serving drinks decades ago, the Del Ranch has garnered a reputation for being a place of unruly behavior, according to Lee County Commissioner Gary Long, whose district houses the Del Ranch.
"Del Ranch has had a bad reputation for years, and this goes back into the '80s. The fights that would go on—some folks called it Del Fight and Fight Ranch," Long said. "You mix alcohol and tempers and that's what you end up with. The problem is it's flowing over into the neighborhood."
Jones said his office has responded to many incidents at the Del Ranch over the years, and he and his deputies are in the process of putting those reports together to present to the county commission.
"Our primary concern is the safety of the public—it always is," Jones said. "Any time we have a circumstance involving any particular location or any particular type of operation or business that is presenting what appears to be a credible threat to public safety based on evidence, then obviously we're going to call attention to it and take actions to mitigate that circumstance."
Jones said the complaints his office has received over the past year alone range from illegally parked cars, damaged mailboxes and noise complaints to shootings, assaults and other violent crimes.
Long, like Jones, shares the same fear that the violence taking place at the Del Ranch could spill over and harm innocent community members like Hunt and her family.
"They've already had this one incident, and if it ends up out in the parking lot and somebody's driving by or a stray bullet hits a house, somebody innocent is going to get killed," Long said. "I'm just fed up with the complaints I get. The folks that live around it are fed up with it. … We've got to figure out what we can do to minimize the shootings, the fighting, the stabbings. It's got to stop."
Long and Jones said they aren't against small local businesses, but given Del Ranch's history, limits to the bar's operation hours or even closing it may be up for discussion.
"I'm not trying to shut their business down, but if they can't clean it up and it can't be a respectable place, there are plenty enough bars around where you aren't reading about there being fights all the time," Long said. "It's got to stop, and if closing it down is going to be the sure way to get it to stop then, yeah, I'd like to see it closed."
While enforcement actions against the bar may be in the works, Hunt says she and her family aren't planning on waiting.
"I've never felt like my life was in danger so much until recently when people are just shooting people," Hunt said. "We're putting the house up for sale."