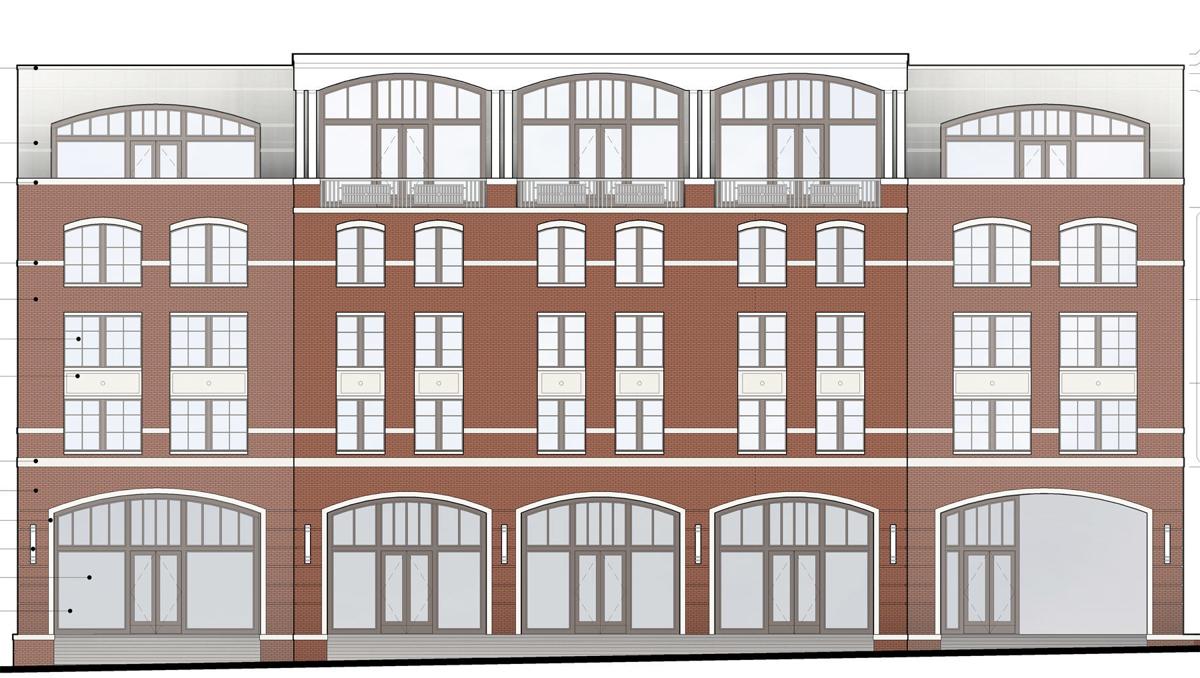 A new hotel proposed for downtown Auburn got conditional approval Thursday, but concerns linger about how much parking it should have.
The city's planning commission voted via remote conferencing to let Graduate Hotels move forward with planning for a 177-room hotel downtown on West Magnolia Avenue.
It would be a five-story structure with a restaurant, conference hall and fitness center, and would sit between Sky Bar and McDonald's at 202 W. Magnolia Ave. across from the Auburn University campus.
The project will move on to the Auburn City Council Tuesday night for conditional approval as well, the initial steps in a monthslong process to come up with a final design plan that suits the company and city officials alike.
Parking was not included in the approval; it will come later after Planning Director Forrest Cotten completes his assessment of the variance request — which would allow Graduate to offer 121 spaces when city zoning rules would normally require 258 spaces on-site.
Commissioners and the citizens who addressed the meeting spoke favorably of putting a new hotel downtown, but the parking variance was a problem for some of them.
Kim Wirth, who owns and operates the Collegiate Hotel at 205 S. Gay St., said she is fine with another hotel coming in; however, she pointed out that she was turned down when she sought a parking variance for the Collegiate. That forced her to eliminate 20 rooms from the original plan.
"Our issue is not with a new hotel," Wirth said. "Our issue is with the city's planning office putting forward a deviation for the parking ...
"We need to reduce the number of rooms or find another location for this," she said. "I agree that they deserve a chance to move forward ... but there are 55 percent less spaces than required by the (zoning) ordinance."
Resident Stone Ray disagreed, saying the city should not assume that more parking is always best.
"It would be unfortunate for downtown to put a suburban mentality to an urban property," Ray said.
"Where else would you want to put a hotel, other than downtown?" asked Commissioner Warren McCord. "I can't think of a project I would find more desirable for our downtown than this one."
Commissioner Nonet Reese was opposed to the variance. "I'm not OK with this having 121 spaces ... the use is not the problem, but the parking is an issue."
Parker Lewis, who represents the developer, reminded the commissioners that Thursday's vote was just the first in a series over the next several months — the proposal will need more approvals from the Downtown Design Review Committee and Auburn City Council as the project is fleshed out.
Graduate Hotels is a brand of the Chicago-based AJ Capital Partners. It operates hotels in several large college towns, including Oxford (University of Mississippi), Madison (University of Wisconsin), Nashville (Vanderbilt University) and State College (Penn State University).
Hubbard BoulevardThe planning commission voted to change the name of Mike Hubbard Boulevard at the entrance to the Auburn University Regional Airport.
It voted to change the name to Bent Creek Road, which already runs south of Glenn Avenue across from the airport's entrance.
Get local news delivered to your inbox!
Subscribe to our Daily Headlines newsletter.