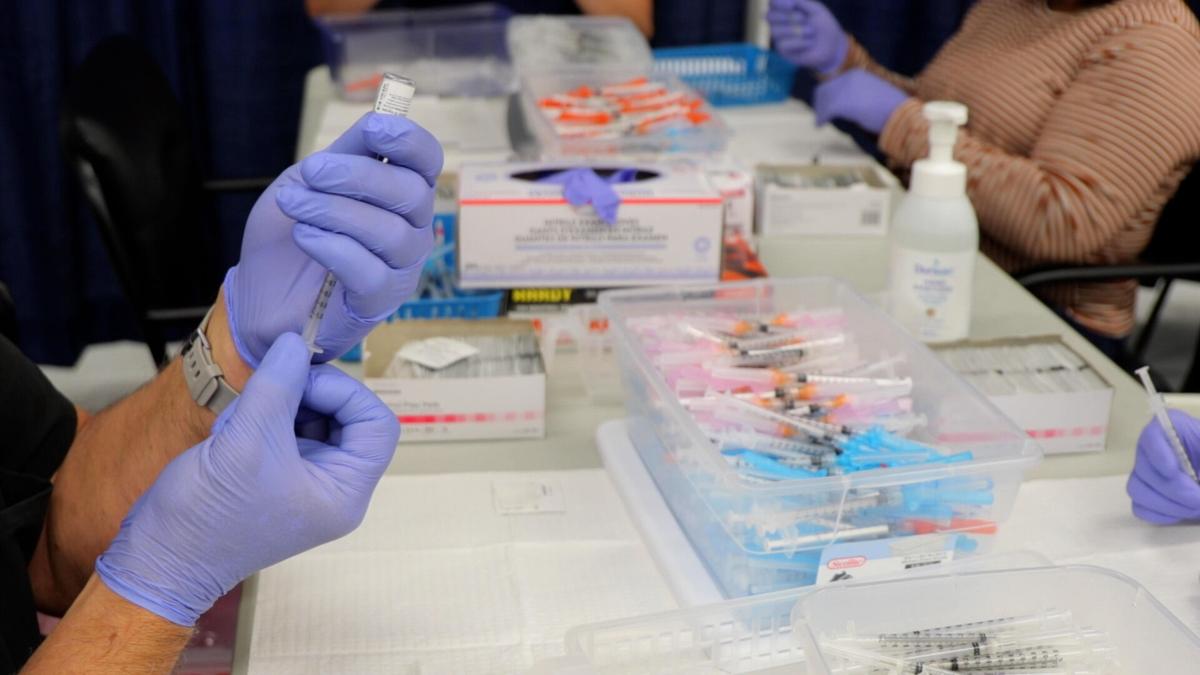 Those who haven't yet been vaccinated now have several chances thanks to a partnership between the East Alabama Medical Center and the Opelika Housing Authority, which plans to host vaccination drives at different sites around Opelika over the next two weeks.
The Pfizer vaccine will be free and available for anyone ages 16 or older regardless of where they live. Pre-registration is required.
Matthew McClammey, executive director of the Opelika Housing Authority, said its first drive in March was able to vaccinate 112 seniors 55 and over as well as essential workers, but that this one would be open to everyone and that there was no cap on the amount of vaccines they would give out.
"We are working with EAMC to provide this vaccine to any and everyone who wants and needs it," McClammey said. "According to EAMC, whatever number [of registrations] we come up with, they will prepare those vaccines that morning."
The first location for the drive will be held at the Potter-Daniel Boys & Girls Club located at 1610 Toomer St. in Opelika on April 13 from 9 a.m.-noon; followed by the Hyatt Homes Apartments at 1202 Samford Place in Opelika on April 13 from 1-4 p.m.; then at the Camp Hill Home Apartments at 125 Henderson Drive in Camp Hill on April 15 from 9 a.m.-noon; and finally at the Tallassee Recreation Department located at 450 Gilmer Ave. in Tallassee on April 22 from 9 a.m.-noon.
Deadlines to register for one of the locations will take place the day before each location listed, McClammey said.
"Once the vaccines are thawed out they can't be refrozen, so we're trying to get as close to a number with commitments as we can the day before the vaccinations," McClammey said.
After citizens receive their first shot, they'll be given cards with locations and dates for where and when they can come back to receive their second shot.
McClammey said the communities for whith the Opelika Housing Authority is responsible have experienced higher infection and mortality rates compared to others over the course of this pandemic, and he wants as many willing people to become vaccinated as possible in order to stop that trend.
"On behalf of the Opelika Housing Authority, I'm going to commit to doing everything I can to be a provider for vaccinations until this pandemic is behind us," McClammey said. "I hope that everybody who hasn't received a vaccination will take advantage of this opportunity."
The Opelika Housing Authority is asking anyone interested in registering for the vaccination drive to call them at 334-749-5468 anytime from 8 a.m.-5 p.m. Monday-Friday.