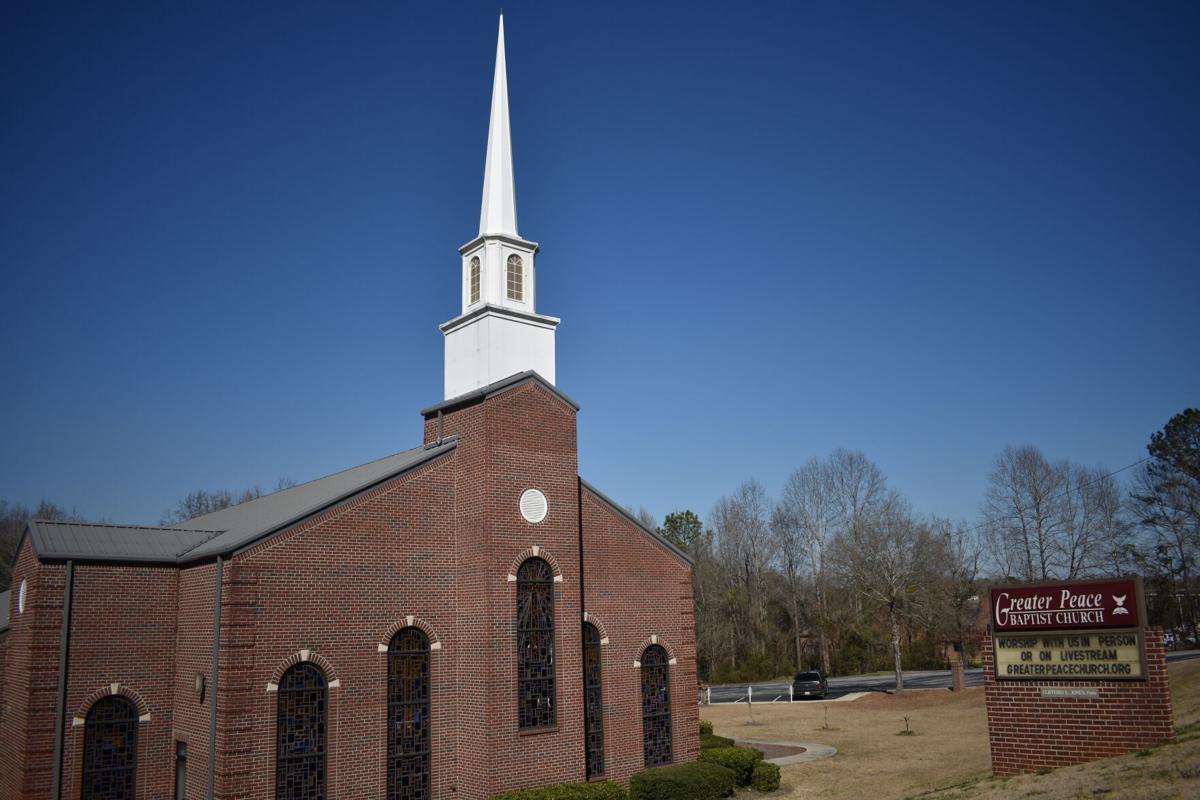 The local chapter of the 100 Black Men of America organization will host a virtual technology training session for children in kindergarten through middle school and their parents at the Great Missionary Baptist Church of Opelika this Saturday from 9 a.m. to noon.
The Rev. J. Arthur Grubbs, a member of the organization and associate pastor at Greater Peace, said the 100 Black Men of America was formed to focus on providing education and mentorship to minority youth in their communities, and the training session is an extension of that mission.
"We focus on providing mentoring for minority and socio-economically disadvantaged youth through five areas: mentorship, education, economic empowerment, entrepreneurship and leadership," Grubbs said. "It's focused on our young men and ladies and trying to help fill the gap in regards to the lack of positive role models."
Grubbs said the idea for the training session came about when he tried to help connect his nieces to their online classes when they visited his home.
"Some of it was spearheaded by myself. I'm a 20-year cybersecurity professional, and I had my nieces stay with us visiting from Atlanta and we had to get them connected to school every morning," Grubbs said.
"My nieces are twins and both 8 years old, and I recognized that it was a challenge for me, an I.T. professional, to get them properly connected, get their iPads and laptops connected, so I was thinking that it was probably challenging for parents and our young people that don't have a resource like me at home."
The purpose of the training session was to help both parents and students better adapt to virtual education during the COVID era when so many students are learning from home, Grubbs said, and they decided to host the event a second time after their first session in December 2020.
"We're really trying to reach out to the community and offer this type of virtual technology training for our young kids that are struggling and parents that are struggling with trying to navigate this remote learning that they might not be familiar with and can be intimidated by," Grubbs said.
The training session will be taught by Grubbs as well as teachers from Southern Union State Community College and will cover not only the technology aspects of remote learning but tips on how to create a home environment conducive to online learning, as well as remote learning etiquette.
"It's helping not only the students understand what things can impact their remote learning experience, but the parents as well," Grubbs said.
As of Wednesday, Grubbs said there were about 15 spots left for the course this Saturday, and each participant would be given $25 to attend in order to encourage participation.
"We want to encourage young people and help them understand that investing in their education has value, and we wanted to add an incentive to let them know that and a stipend to help them understand that," Grubbs said. "It's an extension of what the 100 Black Men does in trying to help the youth in our community, and we're thankful for the partnerships with Southern Union and Greater Peace Missionary Baptist Church."
The course will only be able to accommodate up to 30 people due to social distancing protocols, and each participant is required to wear a mask. Registration for the technology training session is available at www.100gao.org/register.