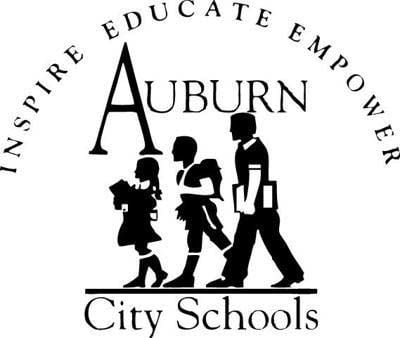 Parents of Auburn High and Junior High schools are irritated with the remote learning set up, or lack thereof, so far this school year.
Auburn City Schools' Board of Education got an earful during Tuesday's monthly meeting at Auburn Junior High School. Frustrated parents complained about the vendor Edgenuity, which the school district is using to provide primary remote instruction for grades 7-12.
There was no course work for these students Monday or Tuesday, but the vendor has promised parents everything would be fixed by Wednesday.
Elementary students on remote learning have teachers and started coursework Monday.
Edgenuity
Florence Marie Holland, president of the junior high school's PTO, has three children on remote learning – a fifth grader who is busy with school work, an ninth grader who has only done math work with a local teacher so far (math isn't offered by Edgenuity, Holland said) and a high schooler who has yet to start course work for the year.
Holland said she has reached out to several Auburn City Schools administrators and board members but received just one response.
"I'm not amused by the lack of communication," Holland told the board. "... Tomorrow, we're probably going to learn that we're not ready for remote learning, and it's Wednesday already."
Holland added later that her children hadn't receive their Edgenuity log-in information as of Tuesday night, just hours before the first day of school.
Another parent told board members that ACS officials told her the state forced the district to use Edgenuity; however, she said state education officials said it was up to the local districts to decide which remote-learnign source to use.
"I'm extremely upset at this point," said Michelle Mattingly, who has an eighth grader at home. "We are getting mixed messages from the schools."
Board President Charles Smith thanked the women for coming forward with their concerns, then he told superintendent Cristen Herring, "I assure you that we will address all three of these issues first thing tomorrow."
"These obstacles should be resolved quickly," Herring said later.
Smith sought out Holland after the meeting.
"We're going to do better," he promised her.
The Opelika-Auburn News was unable to reach Edgenuity officials for comment Tuesday night.
Budget hearings
The school board will host a work session on next year's budget on Aug. 25, 8:30-10:30 a.m., at the district office, 855 East Samford Ave.
Both public hearings on the budget will be held Sept. 1 at 8:30 a.m., then at 5:30 p.m. in the Auburn Junior High School auditorium.
This article has been update since it was first posted.