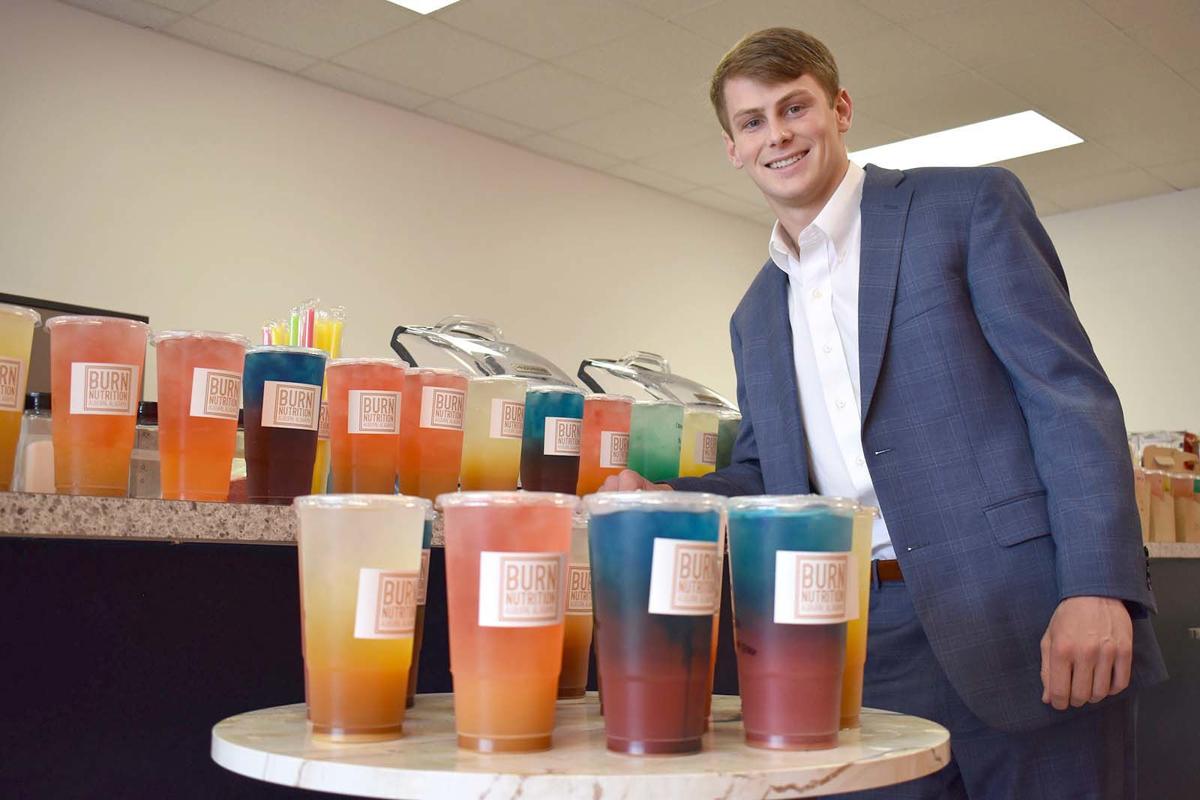 Making widgets and getting them to market is far more complicated today than it has even been before — one part is made in one place and another part is made halfway around the globe from that place and the finished product is sold somewhere else altogether
Auburn University has started a Department of Supply Chain Management to better train students who are gravitated to that booming employment sector. In fact, the number of students pursuing supply chain has grown by double digits in each of the past five years, according to the university.
"One of the indicators of that I think it's the fact that we have over 100 companies committed to recruiting just for supply chain — they had their separate Career Services career fair," said Annette Ranft, Dean of AU's Harbert College of Business. "So, in order to be structured in a manner to meet that industry demand, I think it's important for us to establish it as a separate unit."
Glenn Richey, the Raymond J. Harbert Eminent Scholar and Professor in Supply Chain Management, said the impact of the coronavirus pandemic has exacerbated the need for trained professionals who concentrate on sourcing materials and routing them around the glove.
"Research has shown that up to 70 percent of people currently working in supply chain management today have no formal education in the area," said Richey. "Our hands-on instruction, required internships and partner engagement prepares our students to make meaningful contributions to their employers on Day 1."
Ranft built on that last point, crediting the "mind-set of our faculty and industry partners for students to work with throughout that program. It really sets them up in a unique way."
Success storyBrock Murphy, a 19-year-old supply chain student at AU, is seeing his supply chain studies come to life.
Murphy opened Burn Nutrition, Auburn's newest health café, on Feb. 1, just weeks before COVID-19 hit.
"It was tough. I had just opened a business. I'm in charge of making sure this business is successful," Murphy recalled. "It was hard to tell some of our young employees that they're not going to be able to work their normal hours. I was basically going to have to redefine the wheel for our business and find a way to make us successful."
There have been shipping-related problems with ingredients and Murphy had to figure out how to woo new customers and hold on to existing business.
"In one of my first supply chain classes at Auburn, I learned that at the end of the day, supply chain revolves around customer satisfaction," he said.
"We haven't been able to serve Cotton Candy loaded tea, which is a popular one, because of the necessary flavoring that hasn't come in," he added. "That's on me for not ordering it early on. But the biggest thing I've learned is … at the end of the day … having too much inventory is bad, but running out of inventory is way worse."
'Weird stuff'The COVID-19 outbreak has disrupted global supply chains for months, and the full impact of that is yet to be fully understood. AU graduates are entering an already complicated profession during an unprecedented time to do business anywhere in the world.
"We've had a lot of weird stuff going on with supply and with demand, like going out to find toilet paper right now," Richey said. "And being able to estimate what it would have been like if (COVID-19) didn't happen and also trying to estimate what it will be like when Covid-19 hits again. That will be a big challenge for these people."
But make no mistake: these graduates have ample opportunities to learn their new trade. Retailers like Walmart and Dollar General are keeping their shelves stocked by taking on more and more supply chain specialists like the ones Auburn is providing.
"With this particular Supply Chain management program, students get practical, hands-on business internship experience … they get consistent interaction with industry," Ranft pointed out.
"We have 150 students in internships currently, so the jobs are still there but it's a little slower to get them," Richey said.
Future prospectsAnother long term development that bodes well for supply chain students is the reworked North American Free Trade Agreement (rechristened as the USMCA Act by the Trump administration).
Richey said manufacturers like Detroit's Big 3 (Ford, Chrysler and GM) could decide to move jobs back into the U.S. from northern Mexico and Ontario. He added that other manufacturers are assessing whether or not they should "reshore" more jobs from China and Pacific Rim, too.
Joe McAdory of Auburn's Harbert College of Business contributed to this story.
Concerned about COVID-19?
Sign up now to get the most recent coronavirus headlines and other important local and national news sent to your email inbox daily.