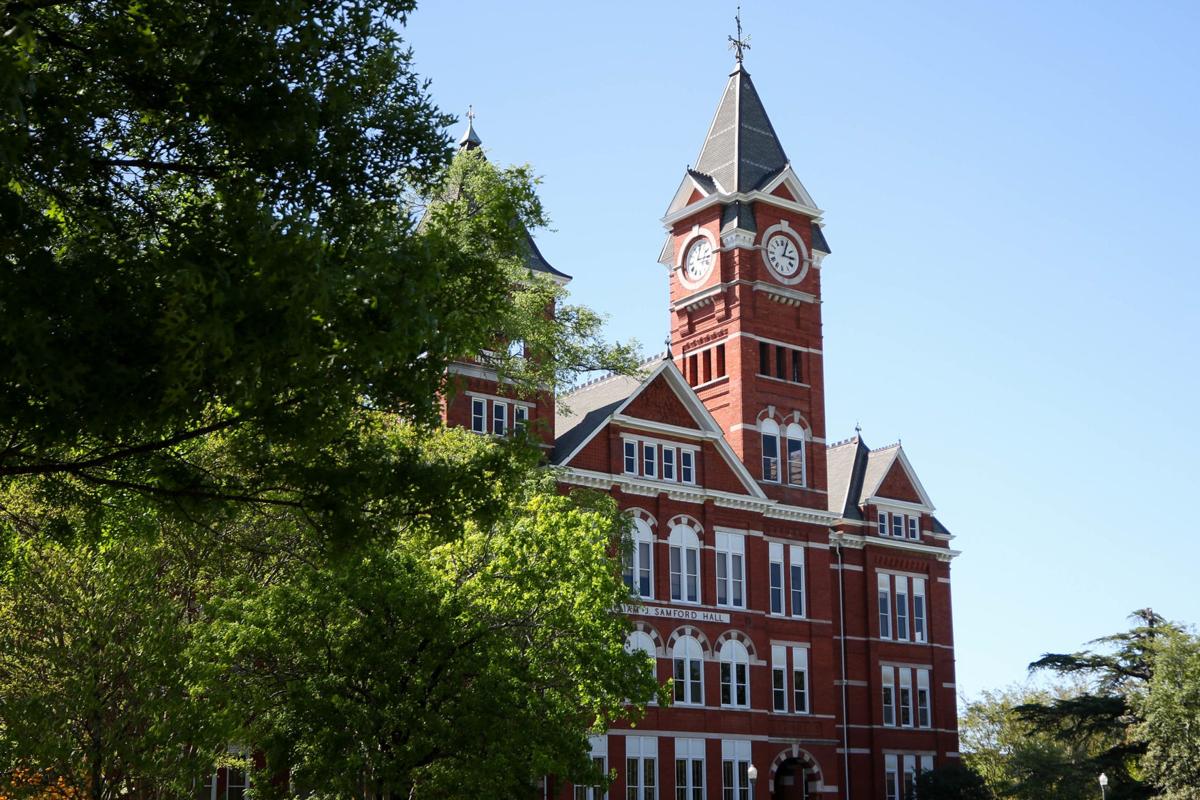 Building projects and next year's budget are on the Auburn University Board of Trustees' agenda Friday morning, but COVID-19 is certain to come up repeatedly.
The trustees will meet via teleconference at 9 a.m., as campus officials continue to deal with the COVID-19 outbreak among returning students. The university reported over 500 new cases of the virus Tuesday, but Medical Director Fred Kam said he had actually expected worse numbers from the second week of classes.
There is no direct reference to COVID-19 issues on the agenda or in the board packet; however, Auburn University President Jay Gogue and/or Provost Bill Hardgrave will most likely update the board on virus-related developments during their comments.
Construction slate
The trustees will take up several building proposals, including:
>> A proposed $24 million chilled water plant to improve air conditioning across the campus and add capacity in anticipation of expected campus growth. It would be financed with university bonds;
>> Renovating the Quad Residence Halls complex in five phases – two buildings a year until all 10 residence halls are updated. The trustees will be asked to hire the Davis firm of Birmingham to plan the work. No price tag is listed in the board materials;
>> A new STEM+Ag Complex to allow the Department of Mathematics & Statistics to be relocated from Parker Hall; the Department of Geology to be relocated from Beard Eaves Memorial Coliseum, and College of Agriculture departments to be relocated from Funchess Hall. The moves would allow the departments to better collaborate in updated facilities.
The total price tag is not revealed, but the university has been approved for $36 million in state bond funding for the project.
Budget
The university's 2020-21 budget is also on Friday's agenda. Much like local governments and school districts, the university has more COVID-19 related variables to take into consideration when doing budgets this year – uncertainty over how long the campus can remain open, the possibility of less state aid from the Legislature next year due tax collection shortfalls, less revenue from athletics and other on-campus programming, etc.
Kelli Shomaker, vice president for Business & Finance and Chief Financial Officer, will brief trustees on the plan, which must be adopted by Oct. 1. The proposal was not included in the board packet.
Anyone interested in listening to the meeting may do so by calling (312) 626-6799, then entering meeting ID number 452 787 9439 and public passcode 784484.
Be the first to know
Get local news delivered to your inbox!