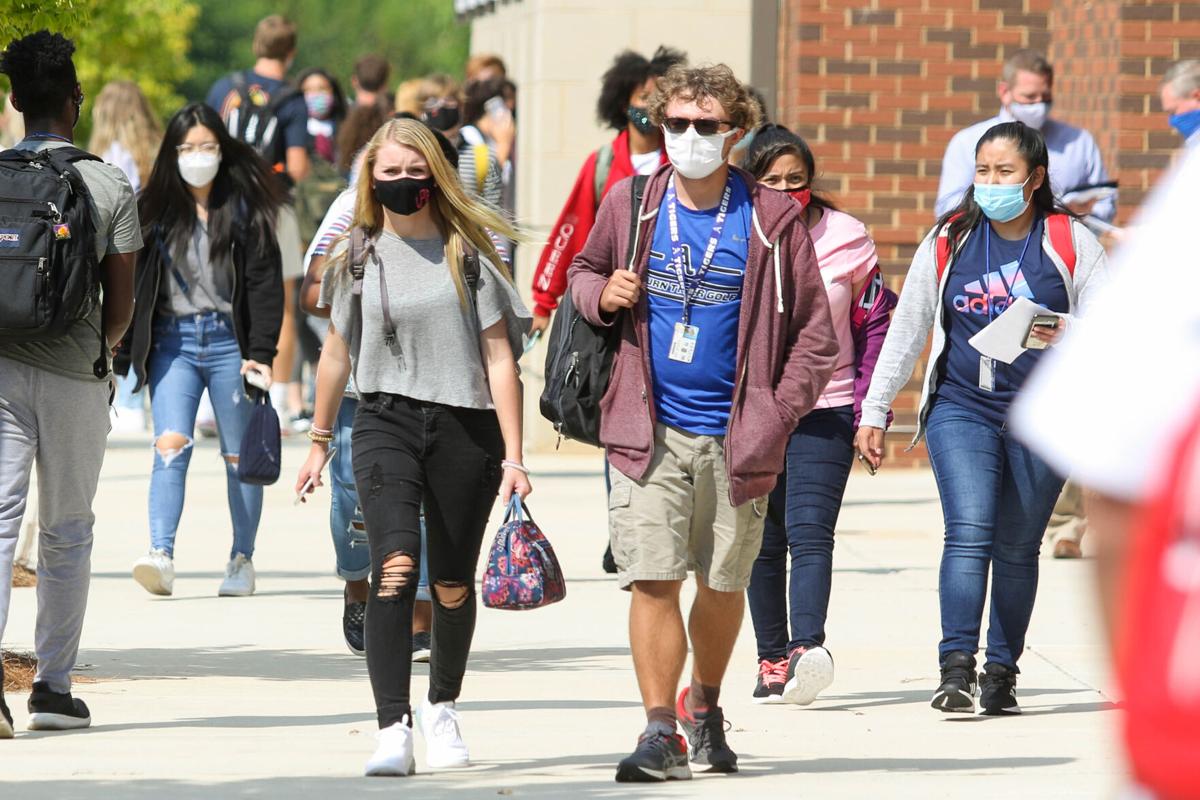 Auburn City Schools reported 93 confirmed cases of COVID-19 to the Alabama Department of Public Health during its third week of school, the school system announced Sunday.
Along with the 93 confirmed cases from Aug. 23-27, the school system also said that 109 students received notice of possible exposure at school.
The number of reported cases marks an increase from the schools' 12 confirmed COVID-19 cases during its first week and the reporting of 79 cases during its second week.
Opelika City Schools reported 68 cases of COVID-19 to the Alabama Department of Public Health during its third week as of Aug. 27, according to the ADPH.
Statewide, 4,337 cases of COVID-19 were reported to the state health department last week, though only 52 out of 143 school districts are reporting their numbers, according to the ADPH.
While COVID-19 cases continue to go up, Auburn school officials are urging parents and guardians to monitor their children for any signs of COVID-19 and keep them home from school should they exhibit any symptoms.
"As students and teachers continue to practice preventative measures, we ask that parents and guardians remain the first line of defense with daily screenings of symptoms related to COVID-19," the school system said in a statement. "Students with symptoms of illness should stay home and will be excused from school."
According to guidance from the Alabama Department of Public Health in its back-to-school plans for the 2021-2022 school year, those who test positive for COVID-19 must stay home for 10 days following the onset of symptoms or a positive test result, go for 24 hours without a fever or taking fever-reducing medications and experience symptom improvement before returning from isolation.
Following guidelines from the Centers for Disease Control, ACS informed individuals who had close contact with COVID-19-positive cases, with close contact being defined as someone who was within 6 feet of an infected person for over 15 minutes within a 24-hour period.
However, in a classroom setting, the close contact definition excludes those who were 3 feet or more from the infected person if they were both engaged in the correct and consistent use of a mask or face covering and other prevention strategies were utilized in the school, including physical distancing and increased ventilation, according to the ADPH's return to school guidance plan