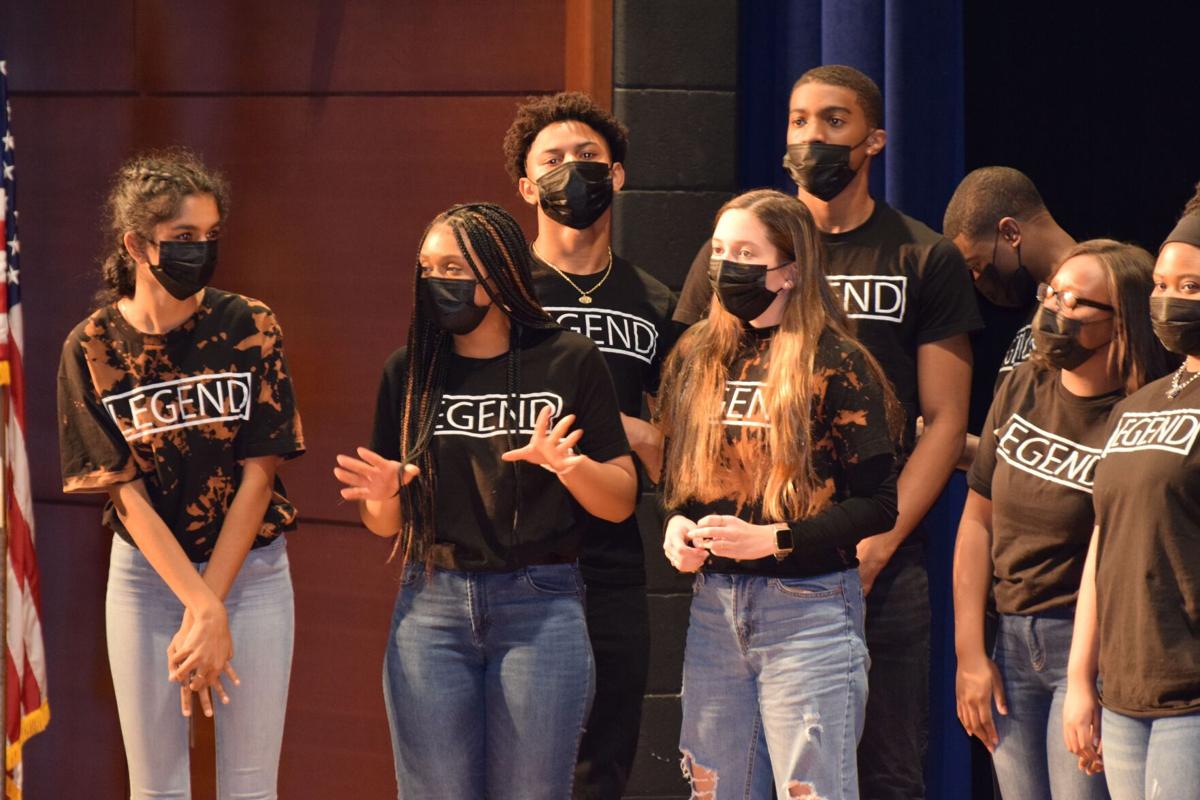 Auburn High School's Afro Cultural Education (ACE) Club presented its third annual Black History Program Wednesday night.
A group of 40 Auburn High School students participated in the production, called "Legend," which they say is a call to action to leave a legacy behind for others.
The performance included singing, dancing, poetry and a presentation by keynote speaker Aiesha Gentry, an Auburn High School Class of 2008 alumna.
The club began working on the production in December 2020.
"In order to build a legacy and to become a legend, there are four key things that you need to take into consideration: your identity, relationship with responsibility, being able to collaborate, and, of course, how you view consequences," Gentry said at the beginning of her presentation.
Kaitlyn Powell, ACE president and Auburn High School 2020 Homecoming Queen, closed the program by thanking parents, students and community members. "It's been a blessing to put this on," she said.
Auburn High School math and yearbook teacher Allysa Gentry serves as ACE's sponsor.
Members of the Afro Cultural Education Club say they encourage positive and healthy lifestyles by emphasizing how individual choices affect history and future generations.
The mission of the Afro Cultural Education Club is to educate students about Black history and Afro culture through creative projects, ACE vice president Hailey Clay said during the event. ACE promotes "diversity, openness, representation, and opportunity for everyone by exposing the rich heritage of African culture while supporting students in academics and personal growth as citizens thriving in a global world."
Due to COVID-19 restrictions, in-person attendance was limited to the family members of the participants. The high school's TV Production students livestreamed the event, which is available at https://youtu.be/NwhPRPu95p8.