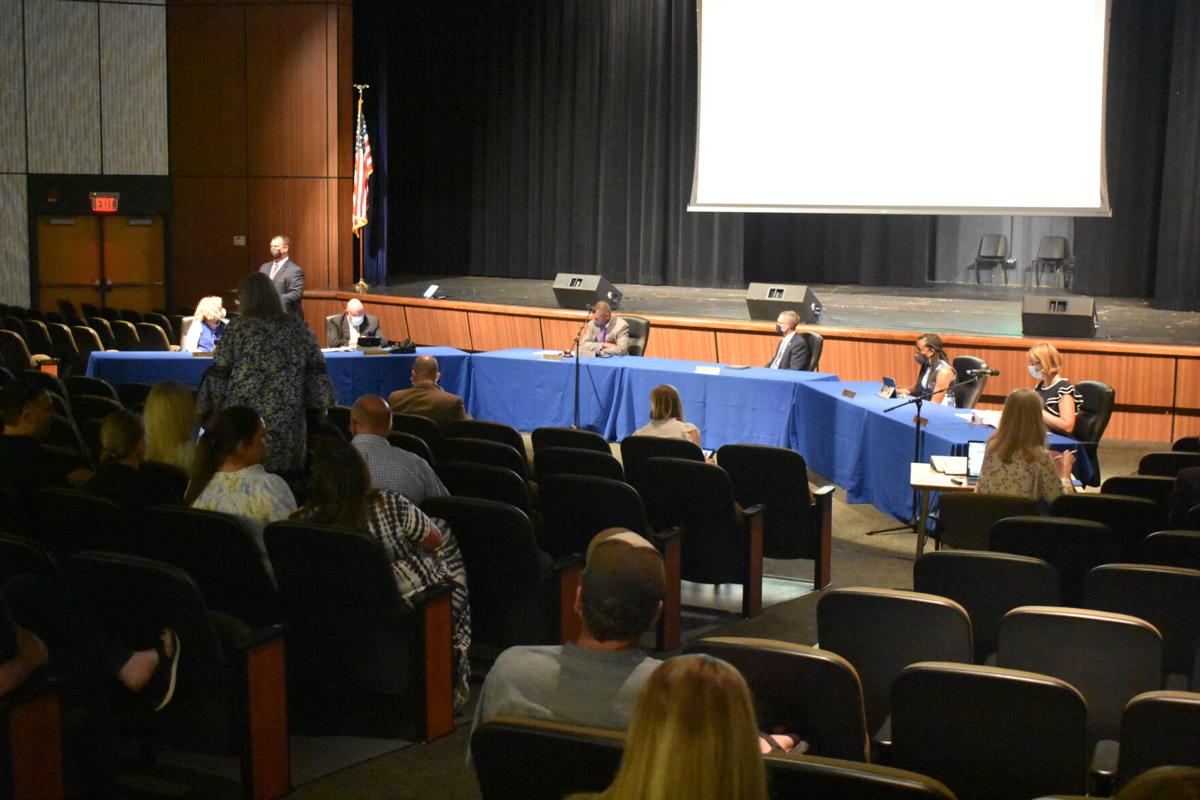 The Auburn City Schools Board of Education unanimously approved an extension of the school system's mask requirement policy following the recommendations of Superintendent Cristen Herring at its Tuesday night meeting.
Herring commended students and teachers for their hard work during the school year and their adherence to the school systems policies regarding safety during the pandemic.
Herring said that during the first five weeks of school this year, ACS reported 340 positive cases of COVID-19 compared to 253 cases reported during the entirety of the first semester of 2020.
"In the first five weeks of school, a total of 430 have been notified of possible exposure, but due to the efforts of mitigation including the use of facial coverings, these students may continue attending school with parents or guardians monitoring their symptoms for illness," Herring said. "In addition to the 430, 969 have been excluded from the process of notification, which results in a total of 1,399 attending school in the days after exposure because of a combination of prevention strategies we've used."
Herring recommended the continuation of the school system's mask requirement while inside school buildings and within school buses with the purpose of continuing in-school education.
"Committed to the goal of keeping students in school, we must continue to practice measures of mitigation to provide a healthy learning environment," Herring said. "I'm appreciative of the extraordinary efforts our students, families, faculty and staff have made and recognize that each person's contribution is significant."
As a part of the continuation of the plan, students and staff must stay home if they test positive for COVID-19 or if they show symptoms of illness, and schools will continue to notify parents and guardians when students have a possible exposure to the virus.
"This extension is made without expiration," Herring said. "However, monthly updates will be provided to the Auburn City Schools Board of Education."
Before the vote was made, concerned citizens came out once again to voice their opinions on the mask requirement, with some praising the leadership and responsibility of the board of education for following the expertise of public health officials during the pandemic and others opposing the idea that the school board require mask-wearing when it should be a choice for parents to make for their children.
A school bus driver for ACS thanked the board of education for their work in helping to provide a safe environment for students and staff and said he would continue listening to the advice of health experts in matters related to COVID-19.
"I'm not a doctor and I'm not a physician or anything like that, but I trust y'all and I trust the board, I trust our physicians in town," the bus driver said. "If we trust [doctors] when our children come into the world, I'll trust them now and I'll continue to trust them."
One speaker quoted Ronald Reagan and said that freedom was never more than one generation away from extinction, and she said she was against the mask requirement because she believed parents should decide whether or not to have children wear masks.
"Since March 2020, we have had so much COVID misinformation, disinformation, from the restrictions, the mandates, the lockdowns, the vaccines," the speaker said. "[The board] takes only the information that you see fit from doctors that fit the propaganda movement. … Freedom is not free, and I cannot sit back anymore and eat my popcorn and watch this country and our schools continue a path that ultimately leads to communism."