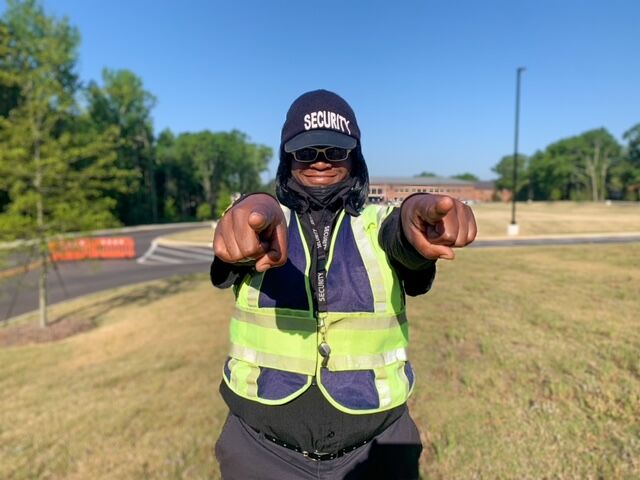 For Kiiesha Tolbert, a smile, wave and "good morning" are just as much a part of her uniform as the yellow security jacket uniform she dons during rain, cold, heat or shine as a Drake Middle School crossing guard.
"To change the world, you have to start off with a good morning," she says as she shepherds clusters of schoolchildren safely across the North Donahue Drive and Cary Woods Drive crosswalk away from oncoming cars.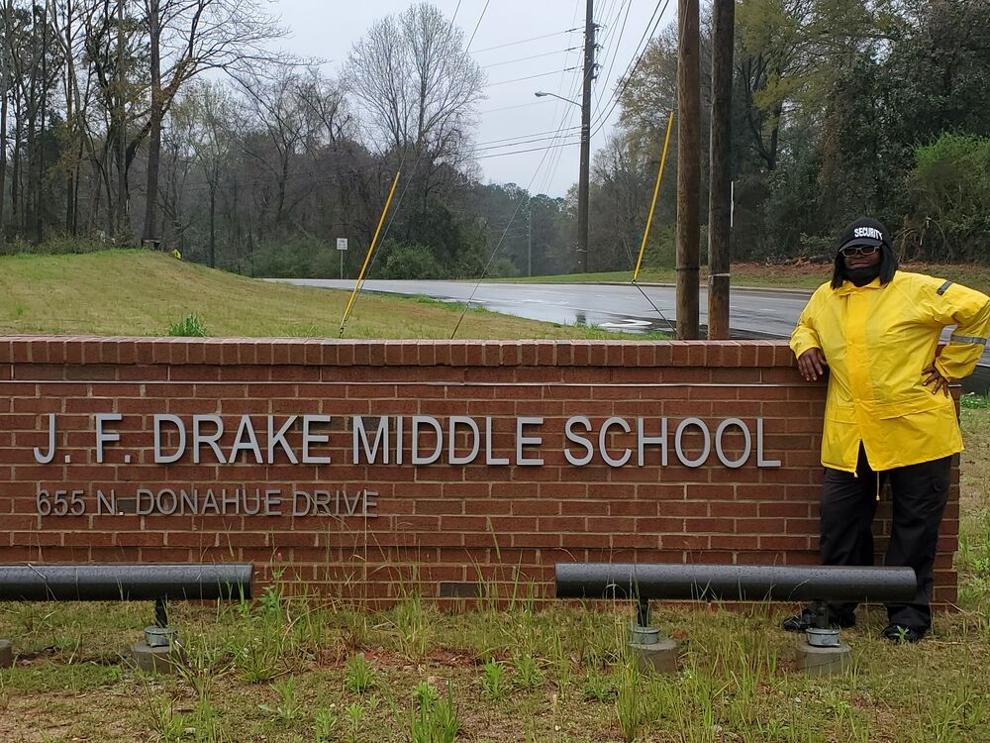 The Loachapoka native is an Auburn City Schools crossing guard at J.F. Drake Middle School, a position she's held for two years.
"It's a good vibe to me when I wave to someone and they give a wave back," Tolbert said between her morning and afternoon shift. "I just want to say hello and spread love to everyone, because I want that same love back to me, too."
The self-described shy crossing guard does not waver in showing affection to students, parents or anybody else passing through the area.
"I love the kids, I love my colleagues, I love the community, and I just love my job overall," Tolbert said. "I just love it all. I'm very thankful for the duty."
Tolbert oversees her crosswalk on weekdays during the school year, one of many crossing guards spread out across Auburn City School's school system. She fills her two shifts a day – 7:10 a.m. to 8: 15 a.m. and 2:55 p.m. to 4 p.m. – by protecting sixth-grade students as they say hello and goodbye to her. She is known for her generous dispensing of waves, air kisses, thumbs-ups and peace signs.
Auburn City Schools recently shared this compliment of Tolbert on its social media platforms: "I would like to thank the crossing guard at Drake Middle School who, no matter what the weather is like, is out on North Donahue at the entrance with a big smile and a wave hello to everyone in the mornings and afternoons. She really makes a lot of people's day better!"
The nearby Ridgecrest resident heads out the door each morning around 6:45 for the five to 10 minute walk to her corner with a clear mission on her mind.
"I just want to say hello and spread love to everyone, because I want that same love back to me – my mom taught me that," Tolbert said.
Three years ago, Tolbert trained for the role at Auburn Junior High before being transferred to Drake Middle School. She was recently spotlighted in the Auburn Housing Authority Auburn Forward Spring 2021 issue.
Tolbert doesn't necessarily welcome the upcoming summer break.
"It's a hard thing to actually leave at the end of May," Tolbert said. "But new students come in August, so I get to see more children walk across the crosswalk or in the car line, and they are so excited."
"I hope they have a good day," Tolbert said. "They make mine."