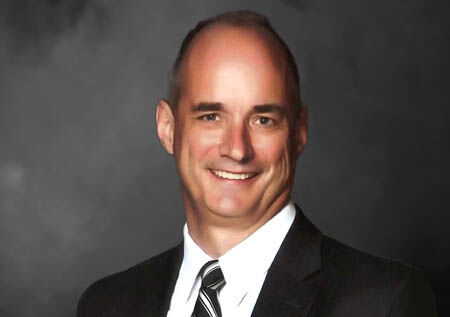 Laurence Rilett has been tapped to lead Auburn University's newly established Transportation Research Institute (TRI).
Rilett will oversee several programs at Auburn (the National Center for Asphalt Technology, the Highway Research Center and the Alabama Transportation Assistance Program) – all of which combined last year to bring in $24 million in research to the university.
He comes to Auburn from the University of Nebraska-Lincoln, where he also served as director of the Mid-America Transportation Center and the Nebraska Transportation Center.
"I am a big believer in multi-disciplinary research, and bringing all of Auburn University's transportation-related research teams under one roof will position us to solve the complex challenges facing our nation's multimodal transportation system and to educate the next generation of transportation professionals," Rilett said in a university press release.
Success in research comes from working with different academic departments across campus, including aviation, supply chain, economics and others, according to Rilett.
"It allows you to do multiple disciplinary work, work that maybe one single investigator or two single investigators would have trouble doing because it's so complex," Rilett told the Opelika-Auburn News. "You get researchers from different colleges and different universities working together and they can actually make a great deal of headway into the challenges facing us."
The TRI will be hosted within Auburn's Samuel Ginn College of Engineering. It is expected to beef up research efforts, including advanced roadway design, aviation systems, next-generation vehicles and transportation-related logistics.
Rilett expects to work with private partners on developing systems for such innovations as autonomous vehicles. He said chronic national shortages of drivers able and willing to operate semi-tractors and trailers have made plain the need for autonomous (or self-driving) trucks and more intermodal hauling by rail carriers to ferry goods across the country.
"There's an economic edge to having driverless vehicles, and there's a need to have more trucks on the road," Rilett noted. "You could argue it is going to be partially safer than what is out there now – not that what we have is not safe … There is already testing going on. They're creating a new laboratory on our test site on the automated side. Auburn University is in an excellent position to help with that, both the research and in the education sector."
His new colleagues can't wait for Rilett to get started.
"Simply put, bringing Larry on board as the Transportation Research Institute director is our next step forward on the national stage of transportation research and education," said Steve Taylor, associate dean for engineering research. "His résumé in the area of transportation systems analysis and modeling is truly second-to-none, and his record of leading major transportation centers is invaluable."
The Windsor, Ontario, native holds a bachelor's and master's degree from the University of Waterloo and a doctoral degree from Queen's University. In addition to his distinguished career in the University of Nebraska system, he has held professorships at the University of Alberta and Texas A&M University.