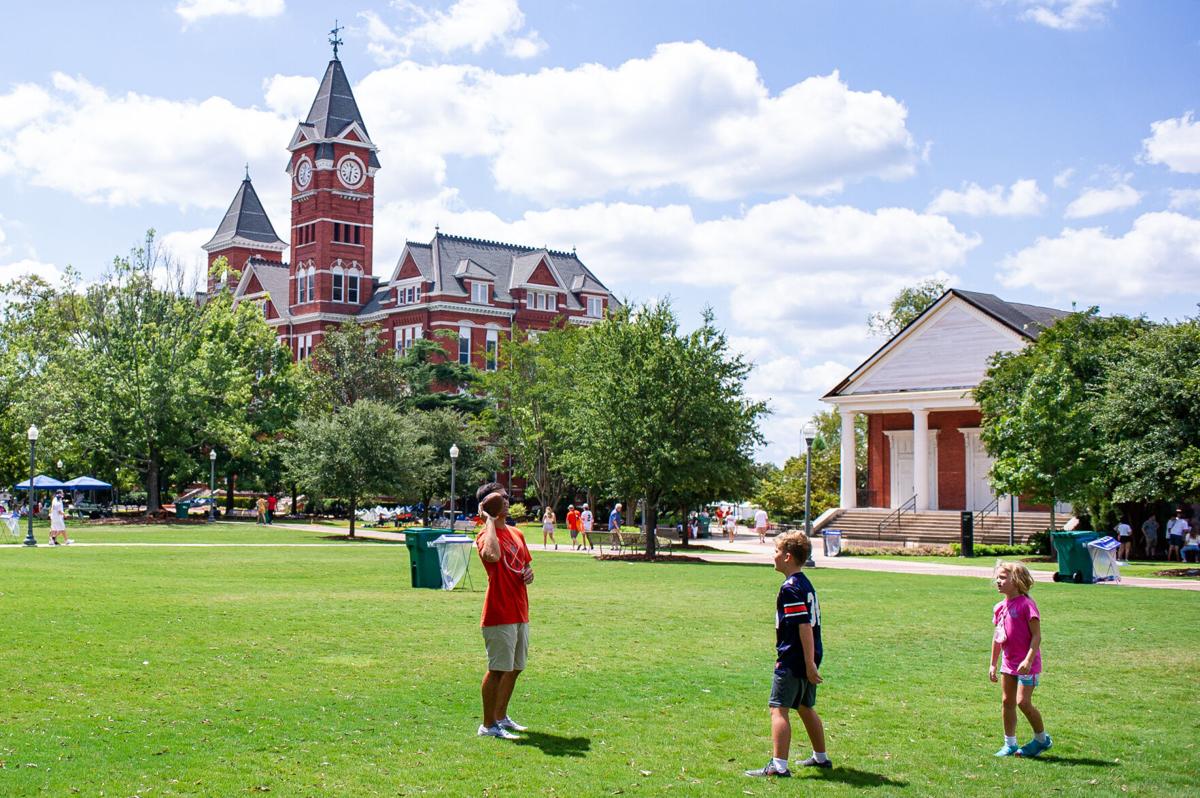 An Auburn University official affirmed Monday that the new executive order in Alabama out of Gov. Kay Ivey's office will not affect the school's plans to require employees to provide proof of COVID-19 vaccination or exemption by Dec. 8.
The order insists the state will not enforce mandates or seek any penalties for those noncompliant with the federal mandate, but Auburn, considering the potential of lost federal support, is moving forward with its plans to vaccinate all staff.
Auburn announced on Friday it's giving all employees until Dec. 8 to be fully vaccinated against COVID-19 or face potential termination.
When asked how Auburn can enforce a vaccine policy when state law prohibits such a policy, Auburn spokesman Preston Sparks responded with the following statement:
"Federal law, including validly issued executive orders and agency regulations, supersedes and preempts conflicting state law. As a federal contractor, Auburn is subject to these new requirements, notwithstanding any conflicting Alabama law."
Auburn has long encouraged immunization and has administered thousands of vaccination shots on campus. In Ivey's own order Monday opposing federal mandates, wording insists the FDA-approved vaccines are safe and effective, but says education and persuasion are the best way to encourage vaccinations and not "government coercion."
Auburn cited President Joe Biden's Executive Order 14042 at the federal level when the school made its announcement Friday.
The order was signed Sept. 9. Auburn, in an online FAQ, says the university had since been assessing the specific implications of the order before revising its vaccine policy on Oct. 22.
Auburn says it revised its policy after reviewing the order, federal guidance and the school's federal contracts. In the same posting, Auburn says that cost disallowance, contract determination and debarment would be possible for federal contractors who do not comply with the federal mandate. "The loss of federal contracts would also negatively impact Auburn's ability to fulfill its mission and adversely affect citizens in communities across Alabama," the post reads.
More than 82%of Auburn's employees receiving university-sponsored benefits were vaccinated as of Oct. 21.
The order does not apply to the general student population, but does apply to all graduate and undergraduate students who receive a paycheck through Auburn and students supported on graduate assistantships.
Auburn advised that, since individuals achieve fully vaccinated status two weeks after their last dose of the vaccine, employees will have to start the vaccination process by the dates listed in order to be fully vaccinated by Dec. 8:
» Moderna: First dose by Oct. 27 and second dose by Nov. 24
» Pfizer: First dose by Nov. 3 and second dose by Nov. 24
» Johnson & Johnson: Dose needed by Nov. 24
All three FDA-approved vaccines are readily available at pharmacies and clinics across the area at no cost to the receiver. Auburn encourages employees to schedule a vaccination through the Harrison School of Pharmacy on campus or by finding a local provider at vaccines.gov.