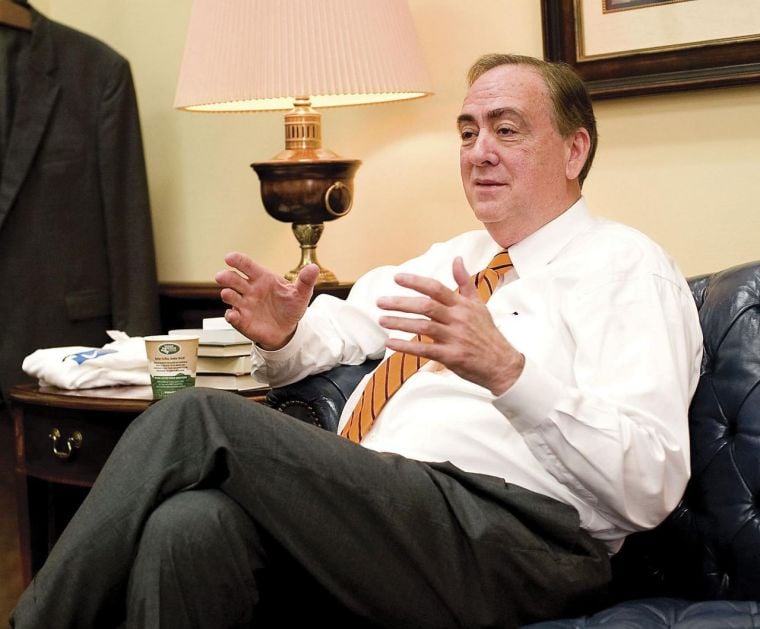 Auburn University President Jay Gogue announced his intent to retire during Friday's Auburn University Board of Trustees regular meeting.
"Rather than to continue, I think it's important for you guys to start thinking about a new president," he told the board during his president's report during the meeting.
Gogue's career at Auburn spans 12 years. Gogue, an Auburn University bachelor's and master's graduate in horticulture, returned to his alma mater on July 16, 2007, as Auburn University's 18th president and retired as president emeritus on July 1, 2017.
He was appointed by the university's board of trustees to serve as interim president effective July 8, 2019, and was again appointed president effective Feb. 7, 2020.
"They'll go through the search process," Gouge said of the board of trustees, "so obviously I'll stay until they decide. Normally, those processes take months, but if they start now, the longest timeline would be probably next May."
Gogue announced his intent for the board "to get the process ready," he said.
"When you're 15 years old, it takes forever to get 16 and drive a car," said Gogue, who is 74. "But when you get my age, I had a birthday last year, so you keep having these things."
He told reporters he does not plan to stay in academia at this time and he will "probably retire." He plans to stay in Auburn, he says.
As described by board policies and procedures, the chairperson of the executive committee chairs the presidential search process. The term of Charles D. McCrary, the current executive committee chairperson, will expire in the coming months, so newly elected President Pro Tempore Bob Dumas appointed outgoing President Pro Tempore Wayne Smith to the role following the meeting.
Dumas asked Smith to be in contact with each trustee shortly with more information regarding the search.
"You have served incredibly well – twice," Dumas said to Gogue. "We will miss you greatly. I have great confidence, however, that we will find an excellent leader to follow in your big footprints."