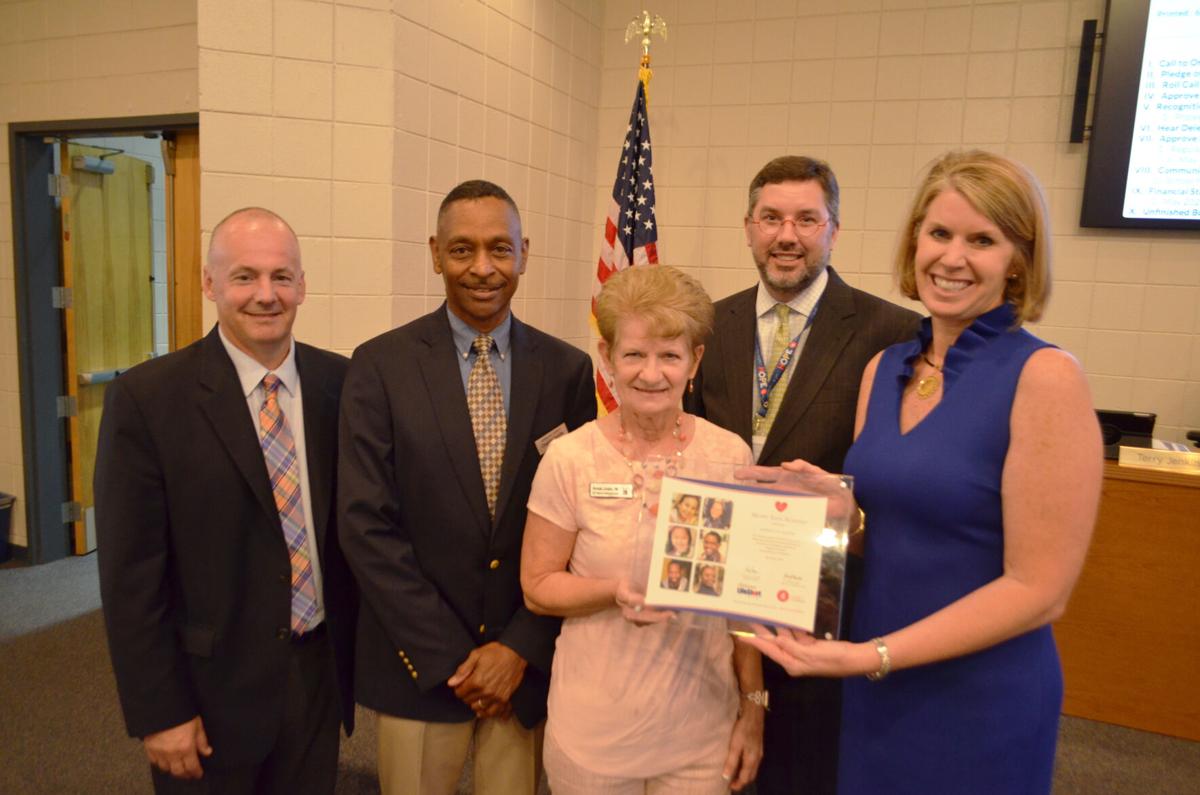 Automated external defibrillators, a portable device that treats sudden cardiac arrest, is something Auburn City Schools hopes to never need. But now the district has the tools and training just in case.
All 13 schools at Auburn City Schools were recognized as Project ADAM "Heart-Safe Schools" by Alabama LifeStart, a school safety program of Children's of Alabama, at Tuesday's board of education regular meeting.
The school system earned the distinction after adding automated external defibrillator (AED) emergency drills and AED trainer devices and AED training into its school training.
Brenda Lindahl, the nurse administrator of Auburn City Schools, says the emergency drills were well-received by faculty and staff and will now be done yearly as a result.
"What has come out of it is all the employees are like, 'Wow, that really got my heart going,' and saw the importance of doing it," Lindahl said of the fast-pace drills and exercises during training.
There will be seven AEDs at Auburn Junior High School and five at Auburn High School, Lindahl says, and both J.F. Drake Middle School and East Samford have two on campus.
In addition, each school came up with a campus-specific cardiac emergency response plan based on Project ADAM resources, Lindahl says.
John Stone, manager of community action at Children's of Alabama, and Adam Kelley, manager of corporate communications and marketing at Children's of Alabama, presented the school system with a designation plaque at the meeting. Banners will be hung at each school.
"On behalf of Auburn City Schools, please note how much we value the leadership and training that she provides not only to our nurses but to our non-nurse personnel," Superintendent Cristen Herring said of Lindahl. "The safety of our students and those who visit our facilities is a top priority, so your training and the provision of AEDs is very important to us."
"I hope never to use it," she added.