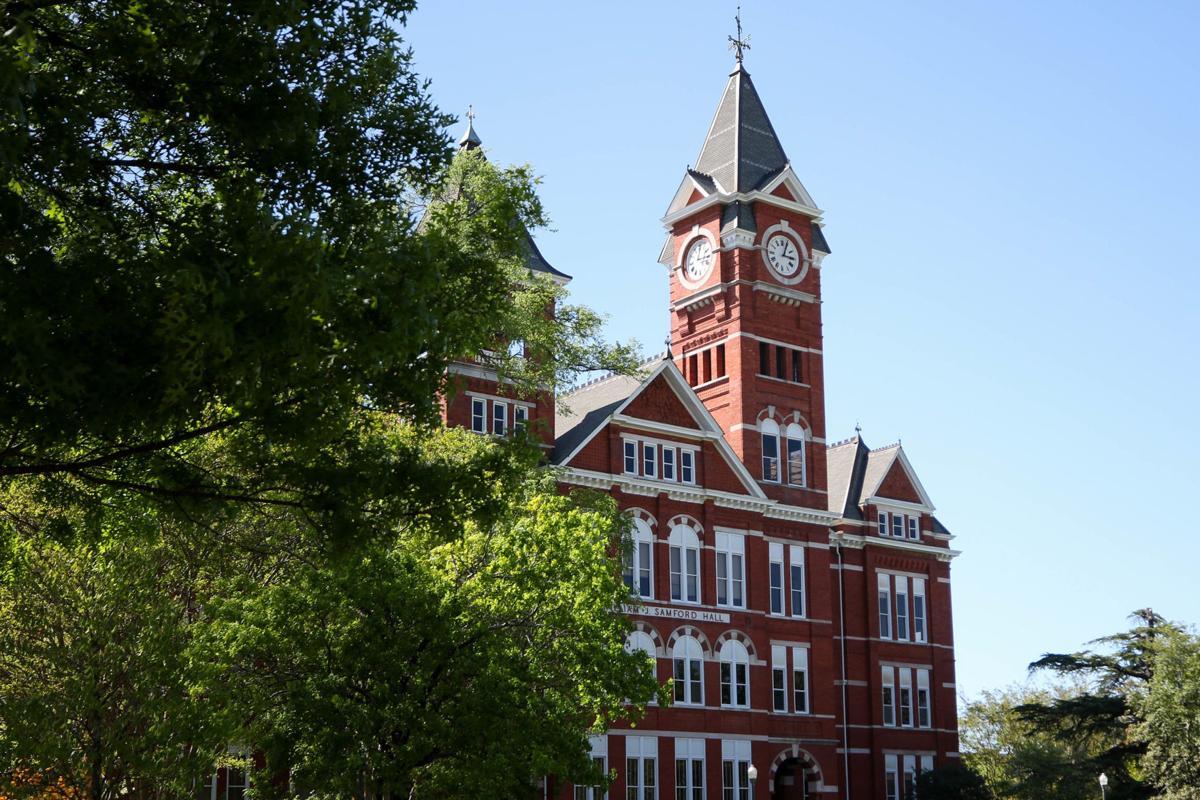 The atmosphere on the Auburn University campus has grown tense in recent weeks, as faculty and administrators strain to work out how the classes will be taught this fall amid the continuing COVID- 19 pandemic.
Provost Bill Hardgrave and President Jay Gogue have said publicly that the methods of instruction — online, in person and/or a mix of both — will be left largely to faculty members' discretion. However, faculty members have told the Opelika-Auburn News on background that they are concerned with recent communications from Hardgrave that indicate otherwise.
EmailA July 17 email from Hardgrave raised the ire of many faculty members.
Of particular concern was the following passage about settling teaching plans for classes:
"While delivery methods will vary depending on course needs, you should begin with the assumption that a course will be delivered using a modality (method) in which it was delivered prior to the pandemic. Any transition to purely online should be considered an exception."
An addendum to Hardgrave's letter added that if a faculty member can't come up with a teaching plan that is satisfactory to his or her "academic supervisor" (department chair, college dean), the conflict "may ultimately be elevated to the Provost's Office by the dean" for "the final step in resolving the conflict."
The letter came on the heels of growing faculty concerns about the face-mask policy, specifically, what do they do if a student refuses to wear a mask? What if they are offered a mask and still refuse? Should campus security be called?
Hardgrave's email set off a weekend of loud complaints among faculty. University Senate officers, in turn, met with the provost the next Monday to discuss what they were hearing from members.
Prep for fall classesFaculty members have previously complimented Gogue and his team for their planning and handling of the coronavirus shutdown in the early spring, and managed to get instruction delivered to students online from mid-March forward.
Faculty, staffers and administrators have said publicly and privately that things could have worked out much worse than they ultimately did.
Administrators told the university's trustees earlier this month that the dormitories were fully booked up for the coming year, with provisions in place for quarantining infected students in two decommissioned dorms on the Hill. Everyone on campus will have to wear face masks and check in online daily before being cleared to go to class.
The university also will require all students to be tested within two weeks before returning to class.
Beard-Eaves Memorial Coliseum will be the campus testing site. It will be run by the Alabama Department of Public Health and the University of Alabama at Birmingham, with the costs covered by federal money awarded to the state. Students can also be tested privately or use Stay Safe Together kits provided by the university.
The university also plans random testing on campus with volunteers from the student, staff and faculty ranks during the fall term.
Tuesday letter"That (July 17) communication raised concerns, rather than allaying concerns, but I think the Tuesday letter helped," said Greg Schmidt, senate secretary and library professor.
"The Tuesday letter" was a follow-up email from Hardgrave in response to the faculty's response.
"While Friday's email primarily addressed course delivery, it did not mean to suggest safety is anything other than our top priority," Hardgrave wrote.
He went on to assert that in-person teaching "is best for our students in most situations, if we can stay safe doing so. It is what the majority of our students expect."
The provost went on to state that he expected conflicts "to occur infrequently" between professors and academic supervisors over how to teach classes as they prepare for the resumption of classes.
The Opelika-Auburn News reached out to Hardgrave for comment on this story, but was not successful.
FraughtSchmidt acknowledged that Hardgrave and the rest of the administration have a giant task before them: trying to bring the AU campus back to normal — like students, their parents, alumni and diehard football fans expect — while coronavirus infections surge locally and across the nation.
"It's fraught with consequences that we would rather not face," Schmidt said. "There is no easy way through this."
Be the first to know
Get local news delivered to your inbox!