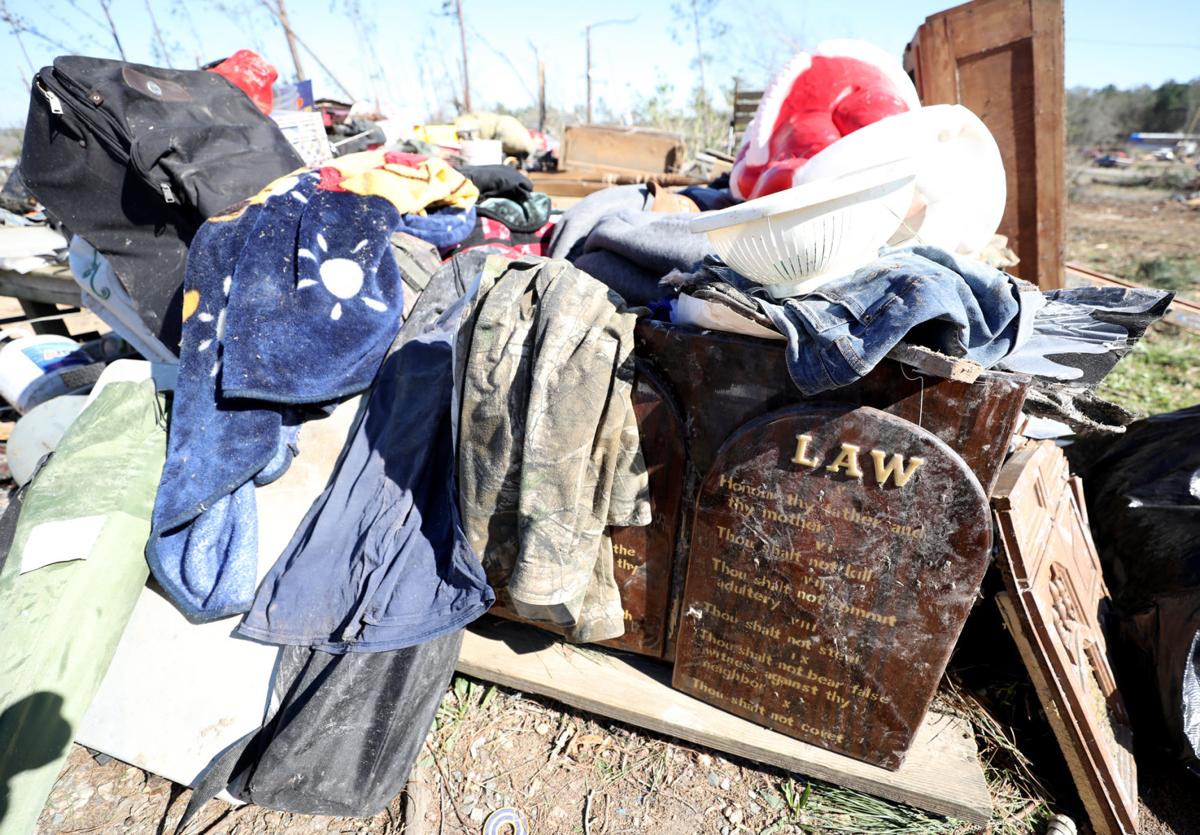 The Federal Emergency Management Agency has mobilized registration centers as a resource for storm survivors to receive aid, and Monday night the agency presented an update of its efforts to the Lee County Commission.
"We're committed to doing everything possible to get those that were affected by the storm back on their feet," President Trump-appointed, federal coordinating officer Gerard Stolar said. "As of this afternoon, about 3 p.m., we have 376 households registered for federal assistance, and we have a little more than half a million dollars in housing-assistance approval."
About 200 FEMA employees are tasked to aid storm survivors in Lee County, and their primary goal is to register survivors, Stolar said.
"If you sustained damages from the tornado after you have contacted and made a claim with the insurance company, you register with FEMA, and once you register, stay in touch with us to handle what's going on with your application," Wade said. "The Mobile Registration Intake Centers are exactly what their name dictates. If people don't have the capabilities of registering, they can actually sit and talk with somebody to get registered."
Survivors have access to a mobile center at Smiths Station Fire and Rescue, Cannon Construction, Lakeside Church of God and Providence Baptist Church from 7 a.m. to 7 p.m., and a Disaster Survivor Assistance Team member will be available to register applicants, answer questions and update an applicant's digital case file.
"They can go to one of the four centers here in the county, or they can call our number 1-800-621-3362," Wade said. "If they have access to the internet, they can register by way of disasterassistance.gov, and it will take them step-by-step through the process to register."
Wade vehemently stressed applicants will be contacted by a FEMA inspector to document damages, and the inspector will make three attempts to contact inquiring survivors.
"They may be calling from an out-of-state area code," Wade said. "If they get a phone call from a number they don't recognize, and there is a voice mail, please listen to it and get back in touch with that inspector.
"They will try up to three times to set up that inspection. If they can't get in touch with them, it's upon the applicant to call back through the number to get an inspector rescheduled. It's an important part of the process people need to understand."
Rebuilding will be unable to commence without removing the debris from survivor properties, and the commission approved a contract requested by the county highway department for contractors to conduct their work.
"The registering of households affected by the storm and the removal of debris got to be working in parallel," Stolar said. "Something else we are doing is having our discussions on housing solutions. FEMA is not coming in to take over this recovery. A lot of these decisions are going to be [the commission's] decisions."
Stolar also said FEMA is assisting volunteer agencies with coordination and technological support to manage donated goods efficiently, and he emphasized the federal agency's objective was to help individual citizens as the local government branches continue to rebuild the community.
Get local news delivered to your inbox!
Subscribe to our Daily Headlines newsletter.