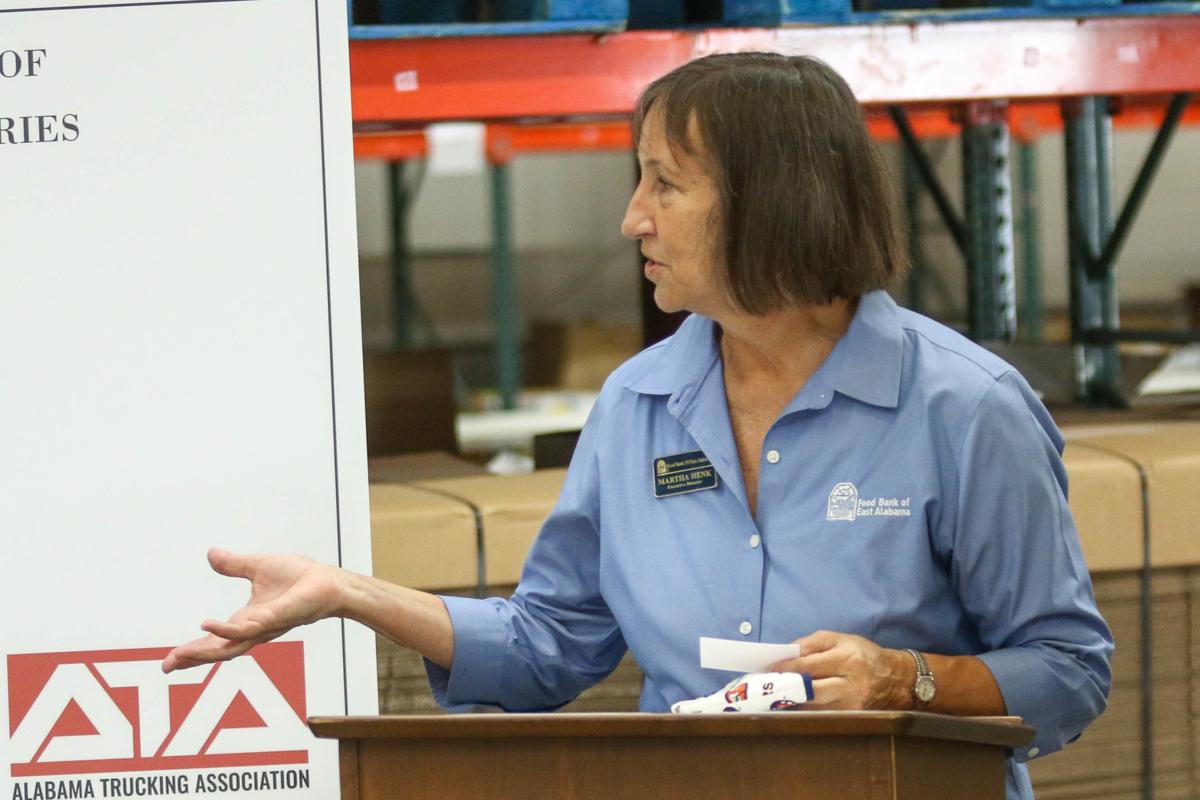 The Food Bank of East Alabama has continued to rise to the task of providing food relief to numerous families in need, with their latest donor enabling them to continue doing so.
On Monday, Cal-Maine Foods donated 10,800 eggs to the food bank. As the nation's largest egg producer and seller, a quarter of all eggs eaten in the United States are from one of their breeders.
"We're really having a great impact on feeding people in Alabama through this," state assistant commissioner of agriculture and industries, Bob Plaster, said. "Through this whole thing with COVID, we want to keep telling people the food supply in the state of Alabama is first of all safe. It is abundant, and it is sustainable."
The donated eggs were delivered from a local Cal-Maine operation in Robertsdale. Martha Henk, executive director of the East Alabama Food Bank, emphasized the characteristics of eggs that make them such a powerful food.
"It's filled with protein, its nutrient-dense and has its own little special container it comes in," Henk said. "It's appreciated by all ages from the itty-bitties on up into older people, so it's an absolutely wonderful donation to have."
Once the 10,800 egg donation has been inventoried, Henk said that they will start going out in the boxes of food they put together.
"Food insecurity is a huge issue," she said. "Even before the pandemic, one in five families was considered food insecure. Now, with the effects of the pandemic, we're seeing that really climb high."
Due to social distancing concerns, some of the agencies the food bank would usually use to help them deliver food haven't been able to assist them. While many of these agencies have begun to offer their assistance again, for a time, it was up to food bank personnel to make deliveries.
"We have gone through a huge amount of food and what was so scary in the beginning was our food supply really dropped," Henk said. "But at the same time, we see this need growing."
With the extra benefits for those with EBT cards coming to an end, she believes that there will be some hard times ahead; especially with people who are unemployed.
"The food bank doesn't help with rent and mortgage or things like that, but we do is help with food," Henk said. "And so that's what we're determined to do; have the best supply of food we can."
Get local news delivered to your inbox!
Subscribe to our Daily Headlines newsletter.