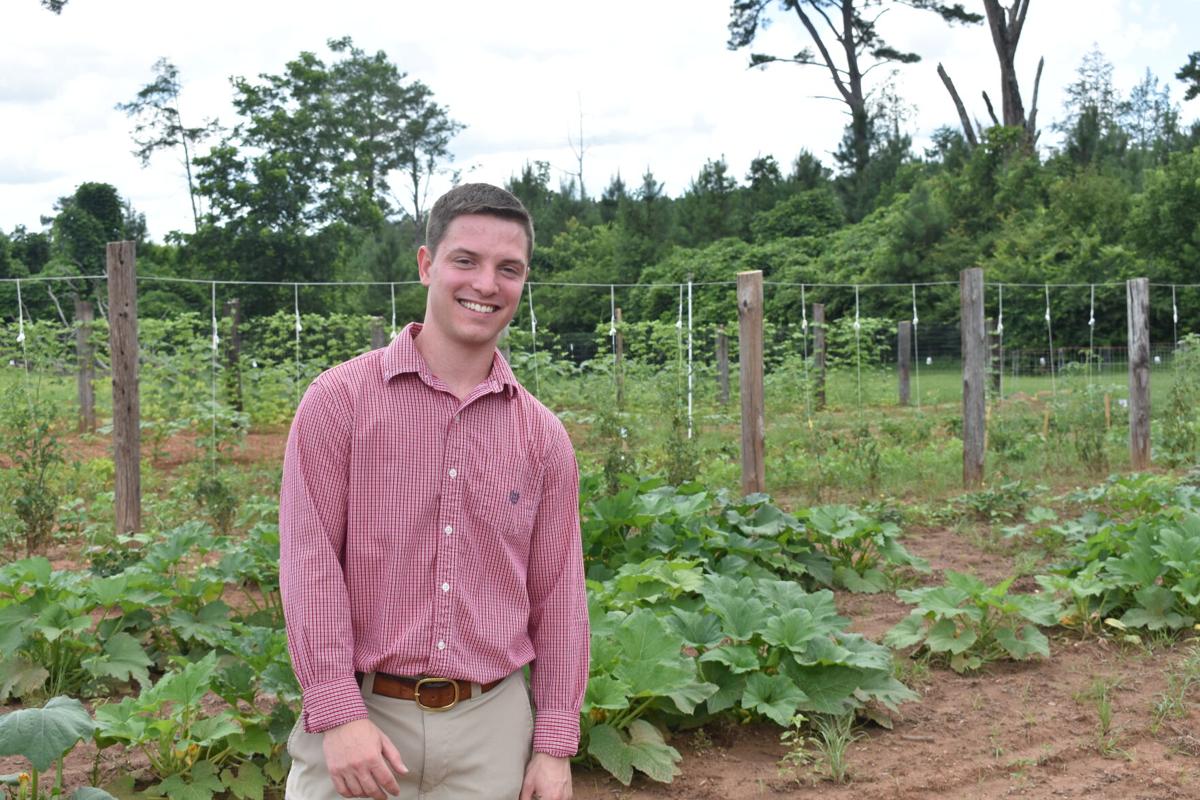 One agriculture education student is trying to make a difference in his community one vegetable at a time.
Andrew Bailey said he's always wanted his own garden, and after moving to Auburn to pursue a degree, the congregation at Farmville Baptist Church gave him the opportunity to work the land in a vacant lot behind it along with money to buy tools with.
"The church actually donated some money to allow us to have some equipment, and that's what really started it," Bailey said. "We've got several people from the church who either donated stuff or came out and helped."
Bailey said the purpose of the farm is to donate vegetables to those who may need them while spreading a message of faith.
"The ultimate goal of it is to give God the glory," Bailey said. "We're giving them out in the hopes to share the gospel and break the barriers down between church and people that don't go to church."
Bailey along with 10 other young members of the church's college ministry began meeting on Thursdays a few hours before their devotional service to work on the 100 ft. by 150 ft. farm, growing tomatoes, melons, corn, squash and other fresh vegetables to give out to those who need them.
"Every pastor has the desire to see church members take initiative and do ministry on their own," Farmville Pastor David Bradshaw said. "Pastors don't want to be the only ones constantly coming up with new ideas … when someone comes like Andrew did and says, 'Hey, this is what I want to do. I feel like god's given me this gift and wants us to do this, can we do it?' And you say, 'Yes, absolutely!'"
As the crops grew, so too did word about the group of young men and women with a desire to help others through their crops, and Bailey said more and more members of the community reached out to donate and help out the cause, including a $500 gift card donation from Bonnie Plants to help them buy needed garden supplies and seed and fertilizer donations from the Taleecon Farmers Co-op.
"We had someone donate seed for us, and we've even had some families outside the church hear what was going on and they donated materials," Bailey said. "It's just incredible how everything's fallen together."
Since the garden project began in April, Bailey said the volunteers have had their share of challenges, including having seeds washed out of the garden due to rain, tilling through rocks and stones buried in the earth and having deer come through and eat their plants. The most challenging part of all, however, has been finding ways to give the vegetables to those who need them.
Bailey said the group sent out about 200 flyers into the community with dates, times and contact information of the students for people to come by and pick up any vegetables they might need, but the group got no response. Now, they've changed strategies by going out into the community door by door in order to hand out vegetables and read scripture.
"When we go out, we're giving them something and don't want anything in return, but we're sharing Bible verses with them, we're praying with them, we're asking if there's any way we can help," Bailey said. "The whole point is to break the boundaries, to let people know that there's people out there that love them, that do care about them and that there is help."
Bailey said he hopes to partner with Way2Serve Ministries in Opelika in order to keep going out into the community in order to help those with their physical and spiritual needs.
"They know the need and know the people and they've established relationships, and we're going to go out and help them by giving these vegetables out there," Bailey said.