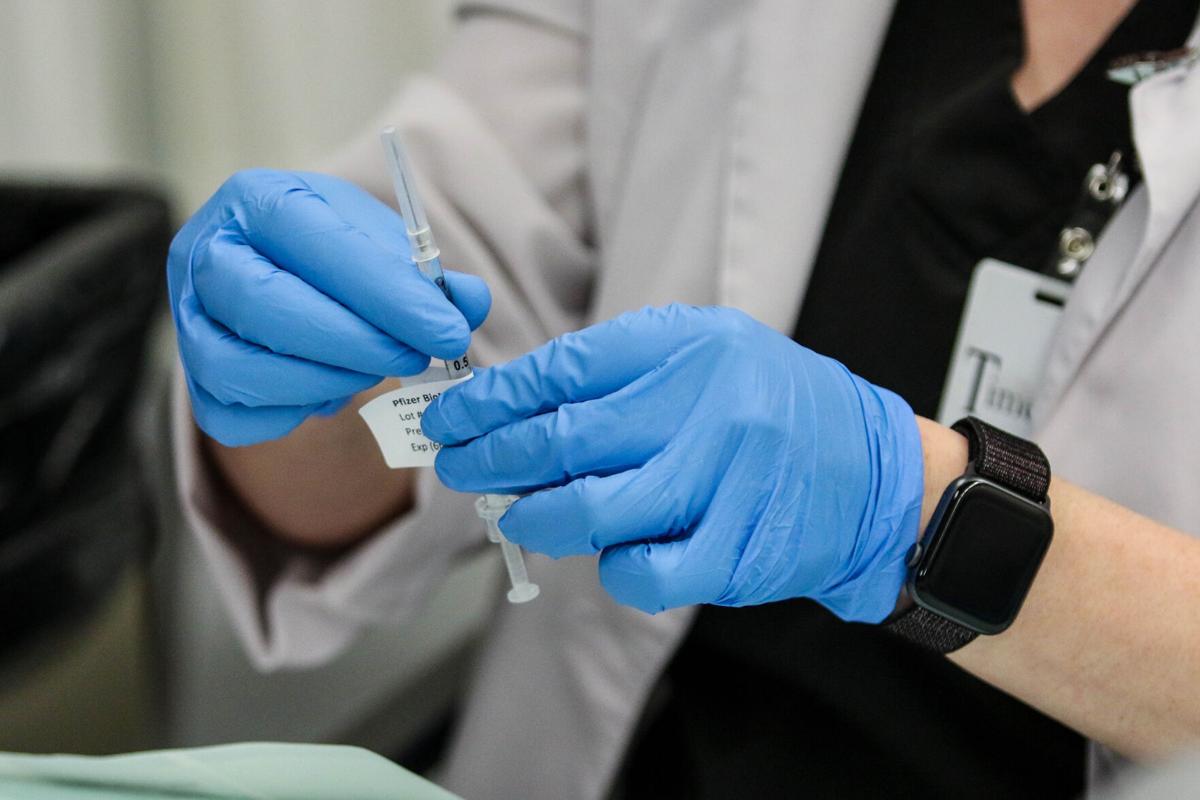 Between East Alabama Medical Center and EAMC-Lanier, 14 COVID-19 patients were hospitalized as of Tuesday morning, the highest COVID census since Feb. 26.
EAMC officials say it's "too early" to consider it a trend, but asks that citizens remain mindful of social distancing and appropriate times to wear masks, including after the statewide mask mandate ends on Friday.
"Remember, the mandate is ending, not COVID," Tuesday afternoon's press release said.
Vaccine time slots available
Appointment time slots for the Community Vaccine Clinic are "easier to come by," EAMC says, as the COVID-19 vaccine is more widely available now. EAMC encourages individuals not to delay scheduling for the COVID-19 vaccine because as appointment requests wane, officials will begin to look at closing the mass vaccination clinic.
Vaccine clinic needs volunteers
While the Community Vaccine Clinic has been operating since Feb. 1, the availability of volunteers has begun to dwindle "a little," EAMC says. Those that could spare time to work one or more four-hour shift are encouraged to register at https://app.vomo.org/invite/org/auburnumc.
Expanding Vaccine Eligibility
All citizens age 16 and older are now eligible to receive the COVID-19 vaccine in Alabama, as announced by Governor Kay Ivey last week. EAMC reminds citizens that while there are studies taking place regarding COVID-19 vaccines for children age 15 and under, only those 16 and older are currently eligible.
Masks still required at EAMC
Alabama's mask mandate, which has been in existence since July 15, 2020, is set to expire this Friday, April 9 at 5 p.m. However, EAMC visitors, including EAMC-Lanier or other affiliated offices, are reminded that masks will still be required indoors beyond the mask mandate expiration.
Bama Tracker, an Alabama website focused on COVID-19 data, tweeted a list of the top 12 counties in Alabama with the percent of its population "complete" with their COVID-19 vaccination on Friday, March 26. At the time, 18.64% of Lee County was complete, but now sits at 20.72%, and 33.50% of Lee Countians have now received at least one dose, according to ADPH Tuesday. EAMC adds that experts agree that at least 50% is needed to achieve herd immunity.