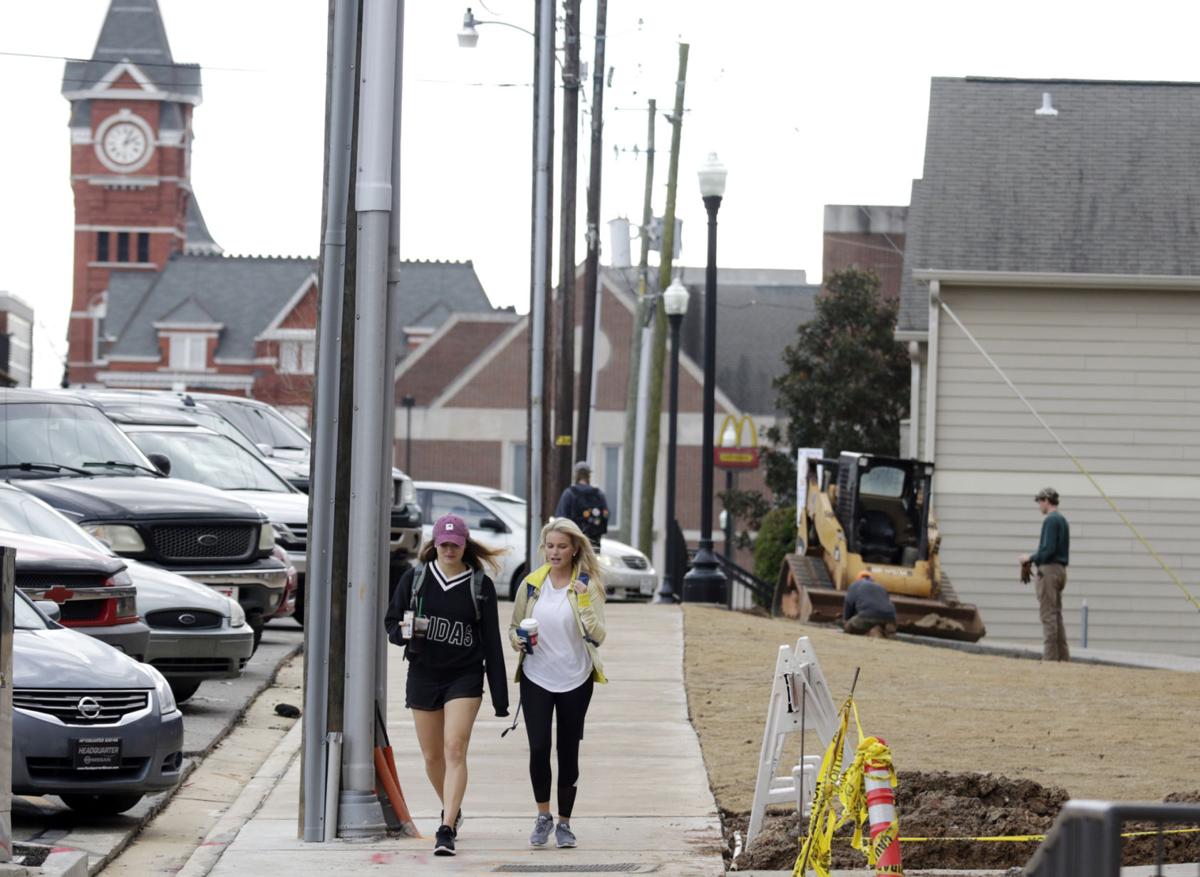 Late Tuesday night, the Auburn City Council voted 5 to 3 to adopt an ordinance that excludes short-term rentals in single-family residential neighborhoods such as those zoned Neighborhood Conservation. 
Mayor Ron Anders proposed the passed ordinance as amended to exclude short-term rentals from various single-family residential neighborhoods, citing citizen's confidence in their neighborhood's "stability" and "integrity" as one of his reasonings. 
"I've listened to all sides of the issue and I feel that citizens' confidence in the stability and integrity of the NC and other neighborhoods is of paramount importance and must be recognized," Anders said in a statement during the meeting. 
Mirroring the ordinance that appeared before the council at its Feb. 16 meeting, Anders' amendment prohibits short-term rentals in Neighborhood Conservation District, Limited Development District, Development District Housing and Large Lot Residential District zones.
The council voted 5 to 3 first on Anders' amendment and 5 to 3 later on the full ordinance as amended. In both roll call votes, Ward 4 Councilperson Brett Smith, Ward 7 Councilperson Jay Hovey and Mayor Pro Tem and Ward 3 Councilperson Beth Witten voted against the ordinance.
Ward 5 Councilperson Steven Dixon recused himself from the short-term rental ordinance vote, citing ownership of a short-term rental at the council's Feb. 16 meeting.
The ordinance places short-term rentals into two categories: short-term non-primary rentals and homestays.
A short-term non-primary rental, as defined by the proposed ordinance, is a property that is used as a long-term or short-term rental. A homestay, as defined by the proposed ordinance, is a person's permanent residence.
Anders thanked "everyone who has worked so hard on this effort for so many years: the task force, the planning staff, the Planning Commission, the city council and our citizens here and all over. I want to thank every one of you for sending your emails, your phone calls and your texts."
More than 20 Auburn residents called into the council meeting, some to express thanks for city-wide homestays, but others to express dismay at NC-zone allowance of short-term rentals in its zones.
"If you accept the position that this is a problem for some neighborhoods, but you're going to vote for it in other neighborhoods, you're treating these like-neighborhoods unequal," Smith said, calling the amended ordinance "bad public policy."
Witten, who proposed four amendments at the Feb. 16 council meeting which would have been less restrictive than the version which passed, says she continues to be concerned with equity regarding short-term rentals.
"We have a long way to go as regards to short-term rentals," Witten said ahead of the council's vote. "This is not going anywhere, and I think people are going to recognize that if we pass anything this evening it's going to be almost impossible to regulate."
To view the full meeting, visit the City of Auburn's website at auburnalabama.org, or via the city's Facebook page and YouTube channel at CityofAuburnAL.