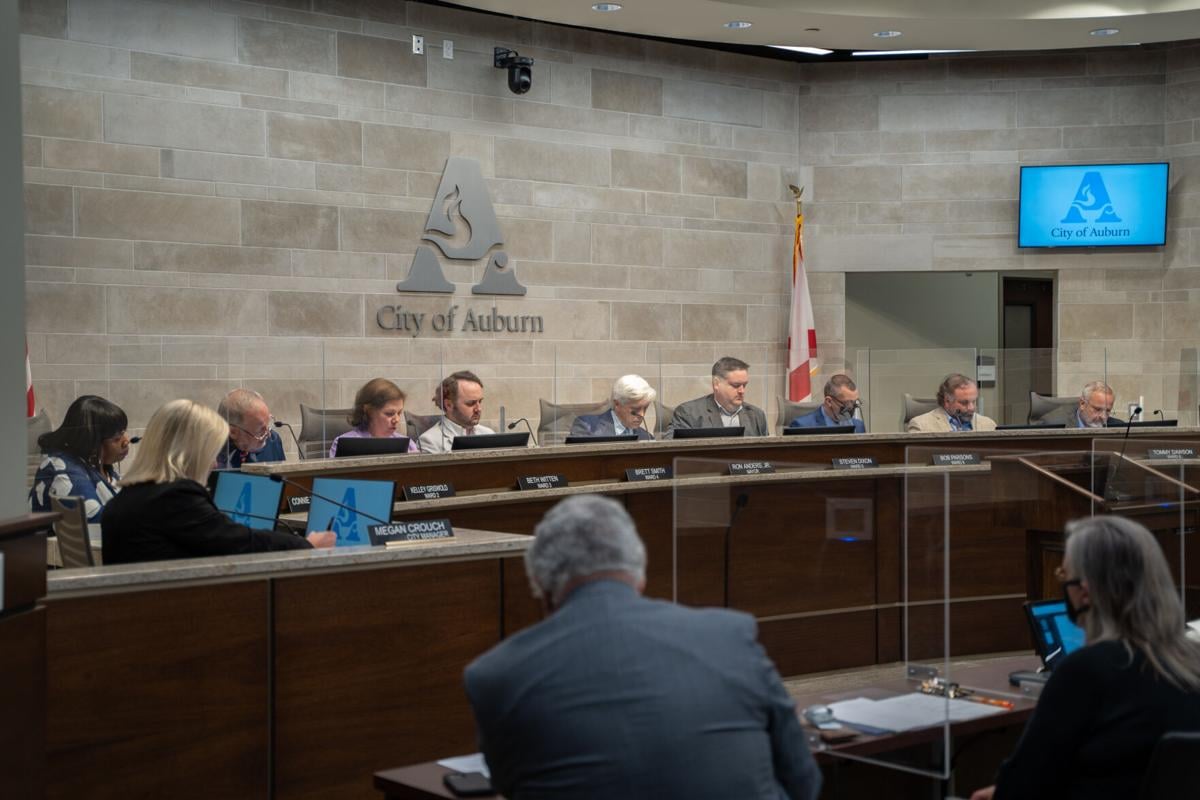 Auburn residents may soon see an increase in fees for nonconsensual towing from private property within city limits when the Auburn City Council considers an amendment to city ordinance at its upcoming Oct. 19 meeting. The proposal was first raised at this week's Oct. 5 council meeting among eight items on the agenda at the council's first October meeting.
Proposed changes would raise nonconsensual towing fees from a $100 maximum towing fee to a $150 maximum fee, and the maximum wheel locking fee would be raised from $50 to $75.
Ward 8 Councilperson Tommy Dawson was the only member to object to the motion, which requires unanimous consent by the Council before moving to a vote. Now a public hearing is required before the amendment can be voted on.
"I want to deny unanimous consent," Dawson said at the meeting. "I'd like to hear more from a citizen involved on this before we pass this."
Per Auburn City Code, nonconsensual towing is that of towing vehicles parked on private property with signage indicating this. The raised fees would not apply to vehicles illegally parked on sidewalks or other infrastructure.
Nonconsensual towing fees were last increased by the City Council in 2008, according to David Dorton, director of public affairs for the City of Auburn, and towing companies have spoken with the city recently to have the Council raise the fees.
"We actually had two different requests — one on the billing side and one on the wheel locking side — just to take a look at those fees and update them," Dorton told the Opelika-Auburn News. "Based on the amount of time it had been and what other cities were charging, it seemed like a reasonable thing to ask the Council."
The 2008 amendment to the ordinance established maximum wheel locking fees that increased hourly from $25 for vehicles wheel locked between 0-2 hours up to $65 for vehicles wheel-locked more than 6 hours. In 2016, however, the City Council passed an amendment to have one single $50 fee for wheel-locked vehicles.
Dawson told the Opelika-Auburn News his concern lies with visitors coming to Auburn who may be unfamiliar with where they can park downtown during larger events like football game days or Auburn University events like orientation.
"I want to make sure it's fair to everybody involved, especially somebody visiting Auburn with their kids and not know they have to pay $150 to get their car back," Dawson said. "$150 to get your car back seems a little excessive to me."
Dawson said he believes the City Council should reconsider the dollar amount of increased fees and feels a middle ground of $125 would be more balanced for the vehicle owner.
"I want to be fair to the folks who have their towing companies, because I know the cost of fuel is going up and things of that nature," he said. "At the same time, I tend to worry about the family that comes to Auburn not knowing. It would be horrific to come to Auburn for an event and come back to your car being gone."
Dawson said he has not heard from any of his constituents on the fee increases yet but encourages those in Ward 8 as well as other Auburn citizens to contact their councilperson with feedback on the ordinance amendment.
All other items on Tuesday night's agenda were approved or passed unanimously. The Council approved a contract for Foresite Group to design new pickleball courts at Yarbrough Tennis Center for $24,100 after City Manager Megan Crouch informed the Council that community support is adequate in the city covering the cost.
"We have a newly formed pickleball club in Auburn as the Opelika group and the Auburn group kind of split," Crouch said. "We have mixed feedback from that group about their interest in it being covered, so it's something we're going to vet through in the design process and look at all other options at this time."
The Council next approved a two-year extension of the city's contract with Lee County Humane Society to serve as the city's official animal shelter at a cost of $170,585. Ward 2 Councilperson Kelley Griswold said in the meeting while he was in favor of extending the contract, he wanted to see its per animal funding contributions increased, and Crouch said the city's Environmental Services Department will evaluate this when communicating with LCHS about the city's outside agency funding budget in the spring.
Environmental Services Director Catrina Cook told the Council that animal control funding is based on both donations to LCHS each time the contract is renewed and contracts with the City of Auburn and the City of Opelika.
"Our last fiscal year was $209,000; this year is considerably less," Cook said. "That's because of donations — government contracts take up about 45% of (the humane society's) budget, and 55% of their budget is funded by way of donations and support they receive as a nonprofit agency."
The last contract approval was on the installation of electrical receptacles in tree wells where AuburnBank is constructing its new building on North Gay Street and East Magnolia Avenue at a cost of $20,400.
Ordinances the City Council passed were on installing a stop sign in the Camden Ridge South subdivision in north Auburn, which received unanimous consent, and a rezoning of 20.78 acres from Rural zoning to Development District Housing zoning on recommendation from the Auburn Planning Commission. This required a public hearing, and all members of the Council were present to initiate the rezoning.