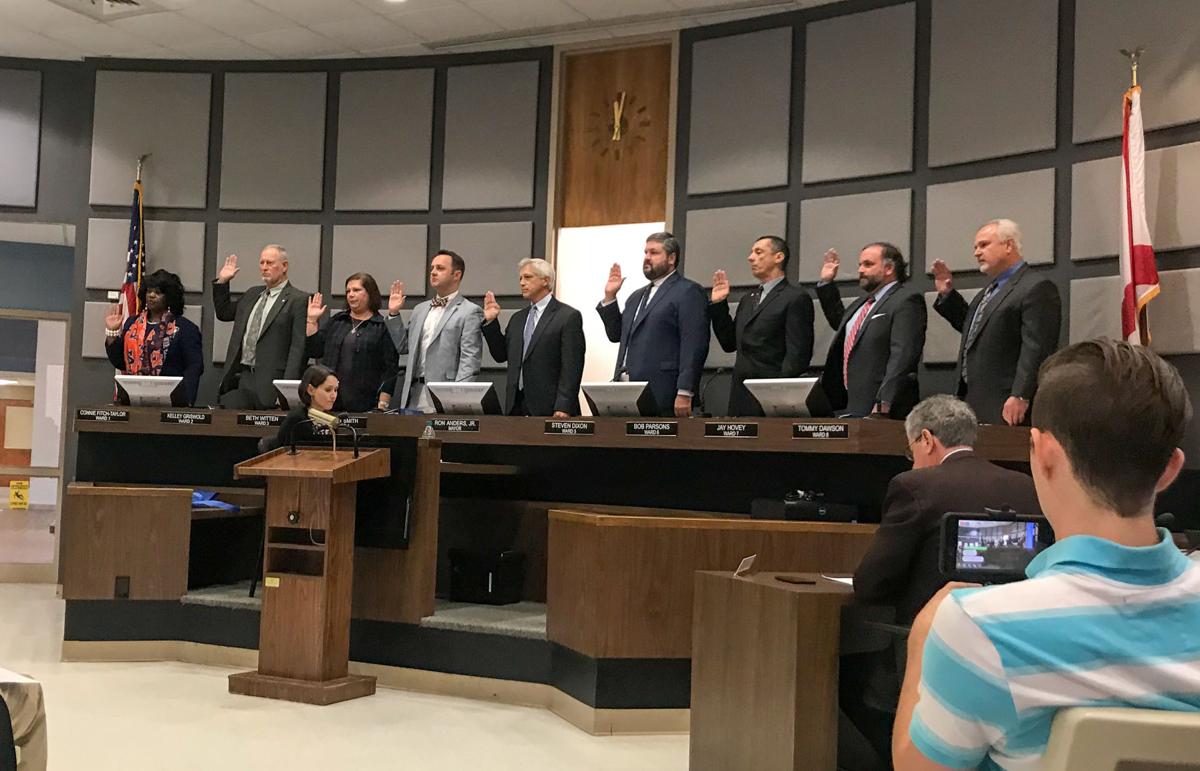 The Auburn City Council plans to return to in-person meetings at its April 6 regular meeting.
"We have a brand new council chamber that we have not baptized that was thoughtfully designed and purposefully done," Mayor Ron Anders told the Opelika-Auburn News in December 2020. "I look forward to having the first Auburn City Council meeting in the new city council chambers when safe to do so."
The council will meet for the first time in its new Council Chamber at 6:55 p.m. in the Public Safety Building at 141 N. Ross St, according to a Thursday press release.
Seating will be limited to ensure social distancing. Council meetings will continue to be livestreamed on the City's Facebook and YouTube.
The Board of Zoning Adjustment and Planning Commission April meetings will continue to be held virtually on Zoom as advertised. The two groups plan to resume in-person meetings in May.
For more information on other board and commission meetings for the months of April and May, including registration links for Zoom meetings, visit the city's meeting update page at auburnalabama.org/coronavirus/meeting-updates.
Other meeting information, including meeting locations, is available on the online Meeting Schedule.
The city says no open meetings will be held virtually once the Governor's State of Emergency declaration for the COVID-19 pandemic, set to end May 7, expires.