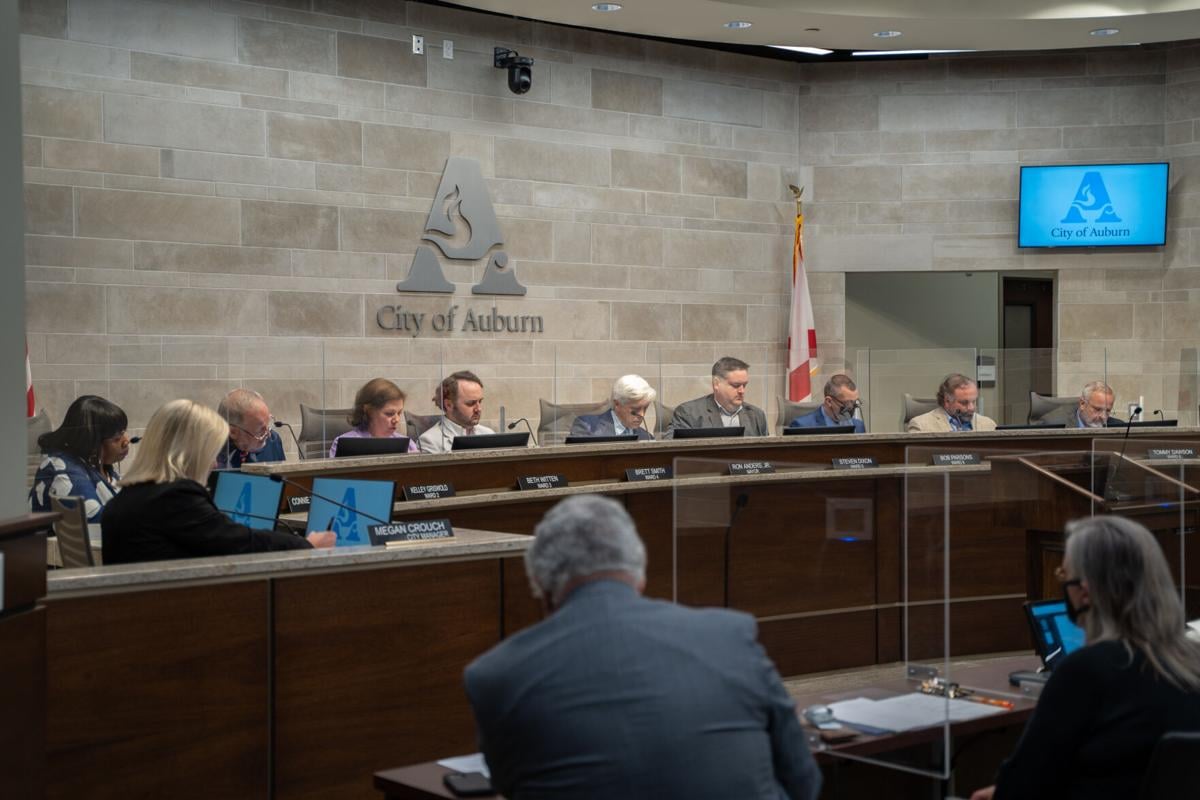 Fees for parking violations on private property in Auburn are set to go up next week after the Auburn City Council vote to amend an ordinance on nonconsensual towing at its Oct. 19 meeting.
The city will raise the maximum fee for nonconsensual towing from $100 to $125 and the maximum wheel locking fee from $50 to $75 following a request from Auburn Express Towing to raise the fees to adjust for inflation. The increase begins next Thursday, Oct. 28, according to David Dorton, director of public affairs for the City of Auburn.
The initial amendment discussed at the City Council's Oct. 5 meeting proposed a maximum towing fee of $150.
At this week's meeting, the Council unanimously consented to adjusting the towing rate after Ward 8 Councilperson Tommy Dawson suggested a middle of $125 when the call for the vote returned. The Council then unanimously consented to approving the amendment. Dawson denied consent at the Oct. 5 meeting as he felt the vote required more citizen input and felt a $50 increase in the maximum towing fee was too sharp for visitors unfamiliar with city ordinance.
Dawson told the Opelika-Auburn News he was pleased with the compromise his fellow council members made Tuesday.
"I was happy that we were able to get it down from $150 and keep it at $125," he said. "My main concern is about a mother and children visiting … and getting towed and going to court."
Per Auburn City Code, nonconsensual towing is defined as being towed from private property where signage indicating the risk of towing is present. The newly raised fees will not apply to vehicles illegally parked on sidewalks or other public city infrastructure.
The Council last adjusted nonconsensual towing fees in 2008 to amend the ordinance from an hourly fee that increased from $25 for vehicles wheel-locked between 0-2 hours up to $65 for vehicles wheel-locked greater than 6 hours. A second amendment passed in 2016 that set a single $50 fee for wheel-locked vehicles.
Following approval on increasing towing fees, the City Council unanimously consented that the city participate in Alabama's next annual Severe Weather Preparedness Sales Tax Holiday which will run from Feb. 25-27, 2022. The holiday allows for sales tax exemptions on batteries, weather radios, smoke and carbon monoxide detectors, tarpaulins tarpaulins and other items associated with severe weather.
The Council then approved the installation of a stop sign in north Auburn's Bridgewater subdivision and a series of annexations recommended by the Auburn Planning Commission at its Oct. 14 meeting. Ward 3 Councilperson Beth Witten requested the vote two annexations at the intersection of U.S. 280 and North College Street be moved to the Council's Nov. 16 meeting, and the Council approved the delay.