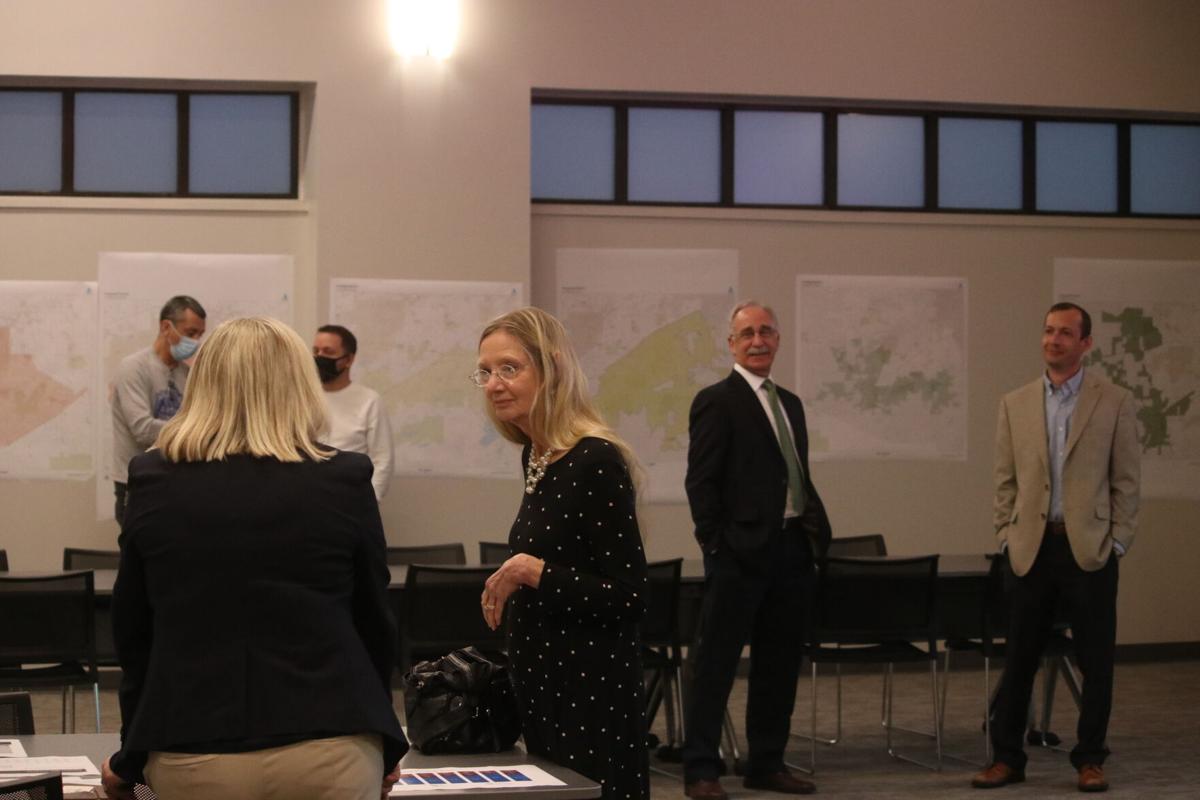 Auburn's City Council wards are being redistricted on account of updated census numbers showing a near 23,000 population increase in the last decade, and the city is seeking resident input on a newly drawn map that adjusts ward boundaries to reflect greater populated areas within city limits.
Redistricting of municipalities like Auburn can change who on the city council represents citizens that live in certain areas, or wards, of the city.
"The proposal that we're pushing forward really has the best pieces of all the different scenarios (we created)," said Logan Kipp, principal planner for the City of Auburn. "The No. 1 thing that we're trying to work in is equal population — each district has to be at least under 5% deviation. With deviation, you take the total population."
In this year's proposal, several wards have been redrawn significantly such as Wards 2 and 3 in north Auburn, which have traded boundaries. Ward 5 in east Auburn has shrunken from its current size spanning from South College Street downtown to Lee Road 54 and would only span from South Donahue Drive on Auburn University's campus to I-85 if the new proposal is adopted.
"Current Ward 2 just kind of exploded; it's almost doubled and a third increased from its population in 2011, so there was no way that Ward 2 could stay the same without divvying it up," Kipp said.
Kipp and other planners sought to be as close to 9,518 people per ward as possible, with Ward 3 deviating under 3% of that number and Ward 6 going over its target population by over 4%. They began the process shortly after the U.S. Census Bureau released usable data in September.
The Auburn City Council is scheduled to consider the existing redistricting proposal at its Dec. 21 meeting, but the city has until February to agree upon a final redrawing — six months ahead of next year's Aug. 23, 2022, municipal elections.
"Whether or not (City Council) will vote on it (Dec. 21) is up to them," Kipp said. "That is in their purview to vote on it then or have more additional hearings. Every new plan has to get a full legal review, so that has a little bit of lead time on it."
The city held an initial open house Thursday at the James Buston Education and Meeting Center within the Engineering Services Building, where maps showing each ward's current and proposed boundaries lined the room for visitors to see. Planners, council members and other city officials were present to address questions and review changes with citizens.
Ward 6 Councilperson Bob Parsons, who was present at the first open house, won't see many changes in his ward in south Auburn, but he said he's pleased with how planners have compressed some wards that currently have sprawling boundaries.
"(Ward) 5 used to bleed over south of the interstate, (but) now … most of Ward 7 is now south of the interstate," Parsons said. "Ward 8 had significant changes which may produce a crop of candidates who otherwise wouldn't have run, so (redistricting) will certainly have an effect in the dynamics of who would like to run."
Parsons added that while some wards have been greatly adjusted in the proposal, he feels they still retain future opportunities for a diverse council.
"I'm always concerned that we have diversity in our council," he said. "I think they made the very best effort to ensure that we have Black representation on our council."
A second open house meeting is set for Dec. 6 from 4-7 p.m. at the Boykin Community Center. For those who can't make the second open house, the city has a survey available to complete online.