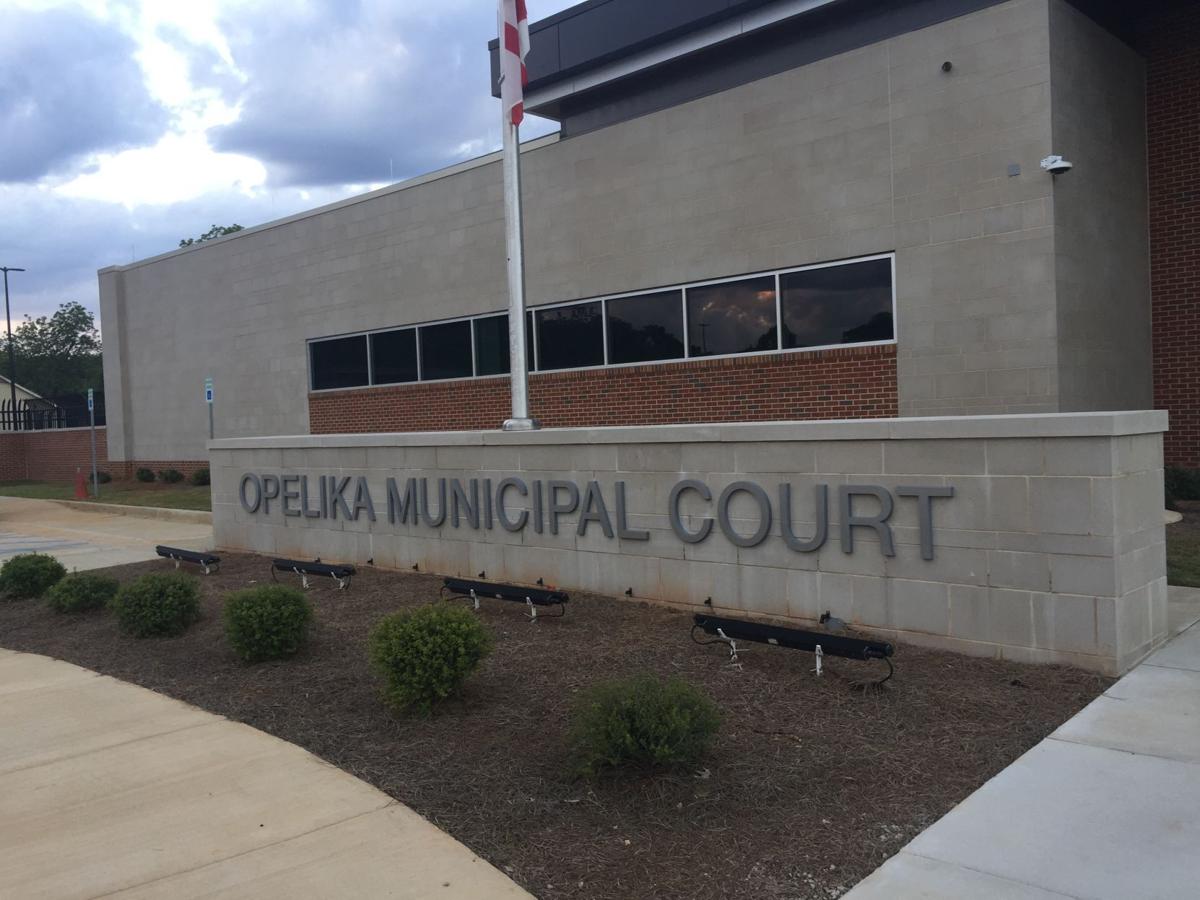 Three rental property owners have sued the City of Opelika over the rental inspection ordinance that was passed by the Opelika City Council on Sept. 21.
The ordinance requires landlords to register their rental properties with the city and be held up to city code standards before the properties are eligible to be rented, and states that its purpose is to "ensure rental housing in the City is maintained in a good, safe and sanitary condition and does not create a nuisance or blighted condition to its surroundings."
"We have just recently been served with the lawsuit and we have retained legal counsel to represent the city," said City Attorney Guy Gunter III.
The City Council approved a resolution at its meeting on Tuesday to hire Joshua Jackson of Samford & Denson, LLP from Opelika to act as local counsel.
At a previous meeting, the council approved a resolution to hire outside counsel from David Canupp of Lanier Ford from Huntsville.
Gunter said the three plaintiffs have asked for a temporary restraining order and the hearing date has not yet been set.
"The City's position is that the rental ordinance is consistent with the provisions of the landlord tenant act and therefore it should be a valid ordinance," Gunter said. "Ultimately, that decision is up to the circuit judge. There will be a lot of strong arguments in this case."
The three plaintiffs are Edna Ward, Eleanor Perry and SMB Rentals, LLC, which is managed by Susan Bolt. They each own rental property in Opelika and are represented by attorney Albert L. Jordan from Wallace Jordan in Birmingham and Al Agricola from Agricola Law in Opelika.
"These women merely seek to protect their rights as Alabama citizens," Jordan said in a statement. "They are being singled out by the City for excessive regulatory control and bureaucratic meddling. The City's overreach conflicts with the legislature's statute on rental property. Its illegal conduct is misusing taxpayer dollars, and makes citizens lose confidence in City policy-makers in a more general way. The City surely has better ways to spend its funds."
Ward has lived in Opelika since 1957, has been a rental owner since 1984 and owns several rentals in Opelika and in other areas she preferred not to name.
"The ordinance, as I see it, violates the Alabama Constitution and that's the problem we have," Ward said. "I would like for the ordinance to be set aside."
Perry has been a rental owner for 20 years and has rental properties in Opelika and Auburn.
"I disagree with the rental ordinance totally," Perry said.
Bolt chose not to comment at this time.
"We have some folks, unfortunately, living in housing that makes me want to cry," said Mayor Gary Fuller. "To think that a human being could live in something like that, I'm telling you I can't stand it. Folks need a safe place to live."
Fuller said he believes the ordinance is a step in the right direction to improve the housing situation in Opelika.
"If you look at our checklist of what we're asking, we just want a smoke detector in every bedroom. If the home is heated with gas, we want a carbon monoxide alarm," Fuller said. "We don't want the floor falling in. We don't want the roof leaking. We want the plumbing to work properly.
"We don't think that's asking too much. We think that most of our landlords are good landlords and most of them won't have to do a thing."
Fuller said the City of Opelika intends to enforce the ordinance in January.
"We're positive that it's legal and that we have met all the requirements of state law," Fuller said. "I'm not surprised we're being challenged and I'm not angry with anyone that wants to challenge us, but we're going to respond."
Fuller said that the council met with a number of landlords and had several meetings to try to work things out.
The plaintiffs' attorney Albert Jordan stated that the ordinance violates the Constitution for the following reasons: the registration of rental property, fees to register, warrantless inspections, authorization for the City to sue non-registering landlords and criminal penalties for non-compliance.
"Without this ordinance, the City remains empowered to enforce its existing building codes to protect public safety," Jordan said in a statement. "And, it can do so against all property owners – including owner-occupied residential properties. The City is on course to waste over $100,000 on unneeded software for an unnecessary, illegal program."
While a hearing date is in the process of being scheduled, the City reminds rental property owners that registration of rental properties is due no later than Jan. 1, and inspections will begin on Jan. 3.
The City is also working on developing an app for landlords to use to register properties, which will be available in the coming months.
For more information call the Planning Department at 334-705-5156.
More details about the ordinance
The residential rental property registration and inspection ordinance will require rental properties to be subjected to inspections, and exceptions to the ordinance will include hotels, churches, medical care facilities, owner-occupied rental units, rental units owned and operated by a governmental agency other than the city and exempt from city regulations, public housing units, units unavailable to rent and short-term rental units, to name a few.
The revised ordinance will require Housing Choice Voucher Program rental units, formerly known as Section 8 housing, to be registered with the city but will not require them to be inspected by the city as HCVP units fall under inspections programs laid out by the U.S. Department of Urban Housing and Development and performed by contractors hired by the Opelika Housing Authority.
The ordinance will also require rental units that don't fall into its categories of exceptions to be inspected by city agents upon first-time registration if the unit is unoccupied, if a citizen issues a complaint about the conditions of the property and whenever there is a change in the property's occupants.
A change in tenancy will not require an inspection more often than every three years unless a complaint by a citizen is given, and the ordinance says occupants are free to refuse an inspection by a city building official unless the official was given a valid search warrant, according to the document.
Property owners will be required to pay the city a $50 fee for an initial inspection of a property and one reinspection to make sure the property is up to the city's minimum standards. After that, property owners will be required to pay $25 for each reinspection, according to the ordinance.
If property owners rent out their properties without a rental occupancy certificate handed out by the city by complying with the ordinance's guidelines, they would be subject to a $150 fine for the first occupancy without a certificate, a $300 fine for the second occupancy within one year without a certificate and a $500 fine for the third occupancy within one year without a certificate, the ordinance reads.