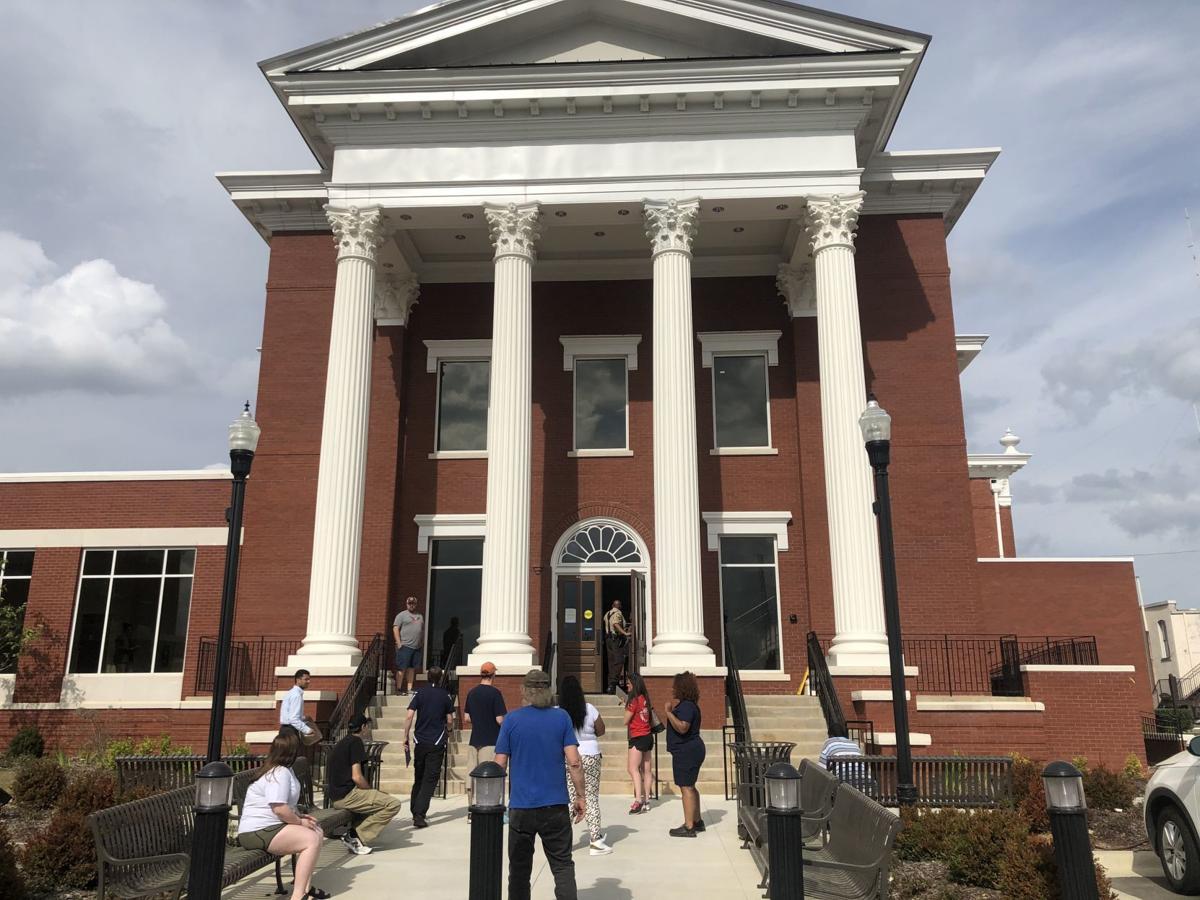 The Lee County Commission voted Thursday to start resurfacing work on Lee Road 379 from Highway 280 to Lee Road 346 at its Nov. 12 meeting.
The total span of county road work stretches approximately 8.6 miles on the east side of the county, widening the road from 22 feet to 24 feet after the work is complete.
Lee County Engineer Justin Hardee said the cost of the transportation project will be split 80/20 between the U.S. federal government and the county and will cost about $1.3 million in total.
"This portion of [Lee Road 379] was resurfaced in 2006, and so the road is still structurally holding up well, but the surface is starting to show its age and developing cracks," Hardee said. "We've been having our folks place tar sealing in the larger cracks in preparation for this project that should [begin] late summer or early fall of next year."
The road will still allow for thru-traffic while it is being resurfaced, Hardee said. The work is projected to last up to 2 months. 
Hardee asked drivers to be attentive while work is ongoing.
"That is such a heavily-traveled road and I know we need to do that," Commissioner Gary Long said. "It's something we've all needed."
Commissioners also thanked poll workers and county employees for helping make the election process run smoothly in Lee County.
"I just wanted to thank the election team, the election staff and the volunteers," District 2 commissioner Sarah Brown said. "I heard nothing but really amazing compliments on how smoothly the day went at all locations. Some people had longer lines than others, but I just wanted to commend our staff and all the volunteers. I heard even especially how the Clarion was so much more well-organized and how pleased people were with it."
Judge Bill English echoed Brown's thanks. He said the county is always open to hear suggestions from the public on how to improve its voting operations.
"That credit goes to the poll workers, not to me. Those 400 people made it awesome Tuesday," English said. "The worst line was about an hour and a half, and I want anybody to email me if you had a bad experience voting. I want to hear from you. I'm not looking for the praise, I'm looking for what we can do to make it better."
Get Government & Politics updates in your inbox!
Stay up-to-date on the latest in local and national government and political topics with our newsletter.