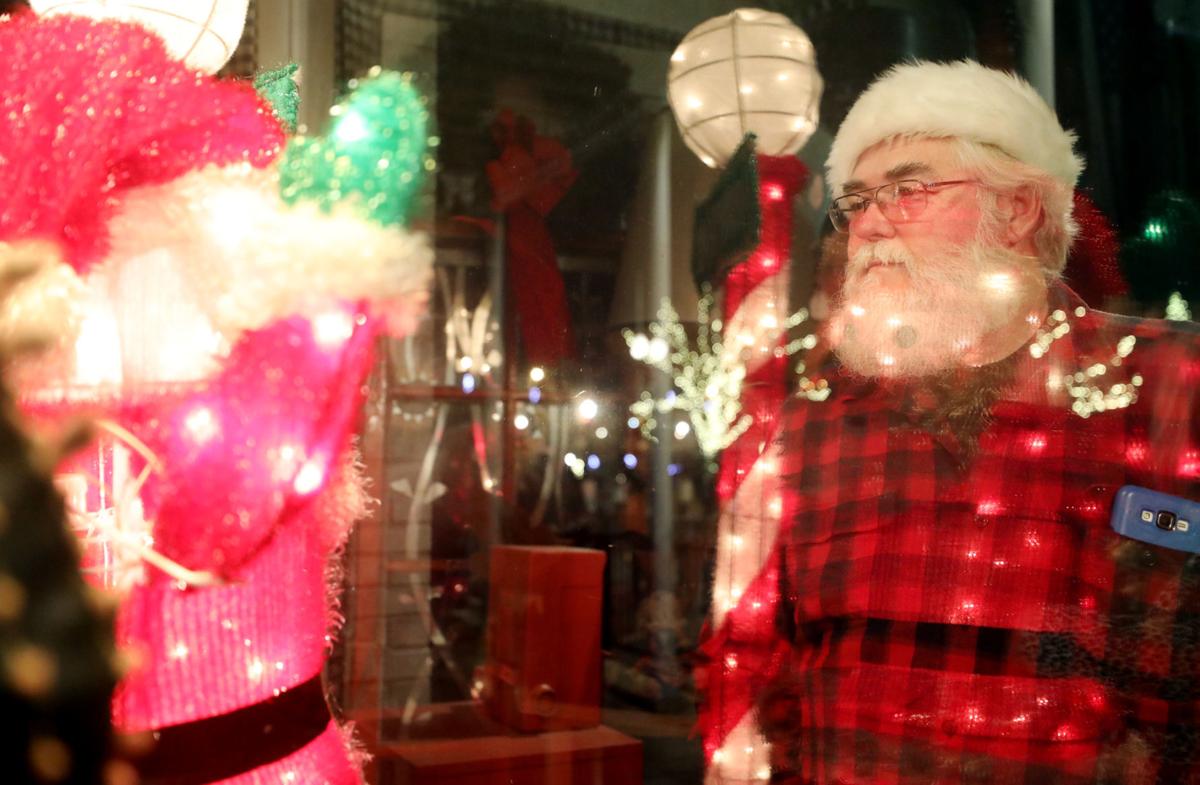 The Opelika City Council is expected to vote on whether to approve the annual Christmas parade and Christmas In a Railroad Town events at its Tuesday night meeting.
The Snow Much Fun Christmas Extravaganza parade being thrown by the Opelika Chamber of Commerce is slated to kick off Dec. 5 from 4:30-6 p.m. at the Courthouse Square and will feature snowfall, a Christmas tree lighting ceremony and a reverse walking parade to encourage social distancing if approved by the council.
"This event is meant to provide a socially distant way for local families to enjoy the holiday season," Ken Ward, executive director of Opelika Main Street, said in his request for the event's approval. "Downtown businesses will also get heavy exposure from the large foot traffic."
Road closures are planned from noon to 6 p.m. the day of the event on Avenue A from South 9th Street to South 8th Street, South 9th Street from Avenue A to Avenue B, Avenue B from South 9th Street to South 8th Street and all Courthouse Square parking spaces. Additionally, South 9th Street from Avenue A to the railroad tracks is being requested to be closed from 5-6 p.m.
The reverse walking parade means the parade entries and floats will remain stationary while attendees will walk through the parade route.
"This allows our parade entries to maintain a proper distance within their space, but also allows organizations who are not yet allowed to participate in large events to set up and leave their spaces decorated for all to enjoy," according to a chamber official. "As an attendee, you and your family will be able to maintain a safe distance from other families as well. It's new and different, but, it allows us to have the parade we know and love, with a COVID twist."
Parade entry applications are being accepted through Nov. 20. Attendees are expected to wear masks at all times during the event, and the chamber will offer sanitation packets and will set up hand sanitizing stations.
The 25th annual Christmas In a Railroad Town event is scheduled for Dec. 11 in downtown Opelika if approved and will also have COVID-19 precautions in place.
"We'll still have Santa there, but there'll be no sitting in Santa's lap, just pictures with Santa's sleigh. We're still working on some of the details with that, but it will be socially distanced," Ward said. "We'll also be limiting some of the indoor events we'll have in order to account for social distancing, so there'll be more outdoor activities. … We'll still have crafts and live music and we're still encouraging people to come and enjoy the decorations downtown."
Get Government & Politics updates in your inbox!
Stay up-to-date on the latest in local and national government and political topics with our newsletter.