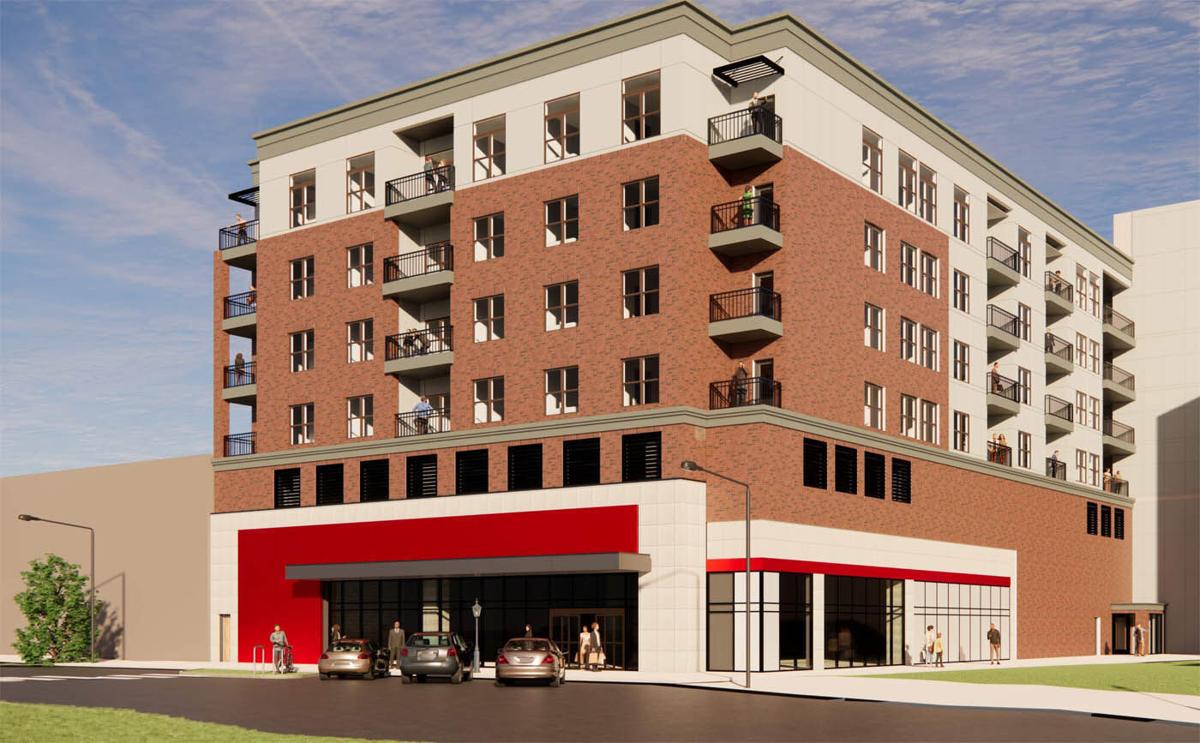 Plans to fill a big hole in downtown Auburn with new retail space and apartments are moving apace.
JNS Realty, an Athens, Ga.-based developer, submitted site drawings to Auburn's Downtown Development Review Committee for the 19,200-square-feet of retail space under 113 apartments on a one-acre lot at 129 N. College St. – the former site of Quixotes Bar and Grill and the University Inn.
The plan also includes 134 parking spaces for apartment tenants, rather than relying on the city's new Wright Street parking deck.
More retailJNS Realty owner John Stamm told the Opelika-Auburn News that he is negotiating with a recognizable national retailer for the large, street-level space that will face College Street. There will also be a second, smaller retail tenant facing Wright Street, next to the new parking deck.
"The city has recently turned Wright Street into a two-way road," said Stamm, who expects to submit the construction plans to the city sometime this summer. "Between the various projects that are going on, like the parking deck, the city was very interested in seeing Wright Street activated."
JNS has built similar developments across the Southeast in similar college towns, including downtown Athens. The studio, one-bedroom and two-bedroom apartments will target regular renters rather than students.
College towns across the South are reporting gluts of mixed-use student housing (street level retail with apartments above), Stamm explained; however, he sees pent-up demand from young professionals and older people who want walkable access to downtown retailers and restaurants, as well as the Auburn University campus.
JNS has worked with city officials and property owner Chris Godbold since 2019 to identify acceptable uses for the site, which is zoned urban core. Stamm said the extended gestation period for the project is entirely due to the COVID-19 pandemic. He applauded the patience of Godbold and city officials throughout the process.
"There's no playbook to say how you deal with a global pandemic hitting you in the middle of a project, what it does to the capital markets, finance projects," Stamm said.
"Initially, we were just going to do with the new retail and a relatively small number of 20-25 condominiums. Then the world changed. But I think we have a project that everybody will be excited about. The city has bent over backwards to work with us, too."
The Auburn City Council gave conditional use approval to move forward in October 2020, based on the recommendation of the city's planning staff.
"Auburn's Downtown Master Plan highlights the subject property as a location where new development would have a meaningful impact on downtown growth and designated it as a priority focal area. It proposes mixed-use commercial as an appropriate land use at this location. The proposed development support's the City's streetscape plan," the staff noted in its recommendation to the city council.