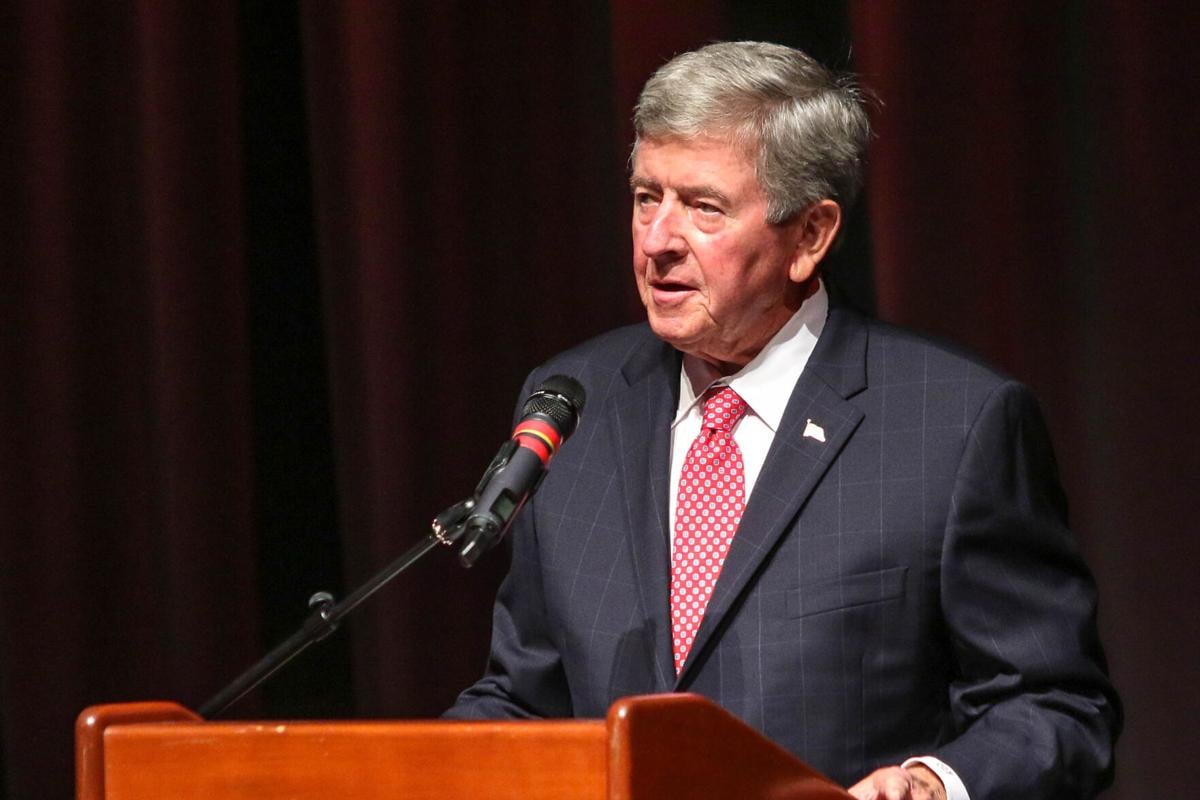 Tuesday's Opelika city elections produced three runoffs and a fifth term for incumbent Mayor Gary Fuller.
Fuller cruised to a 66-34 percent win over Tiffany Gibson-Pitts, who gave up her city council seat to challenge the four-term incumbent. The mayor netted 4,538 votes to the challenger's 2,306 citywide, according to the unofficial results announced Tuesday night.
Fuller's biggest strength was in Ward 4, where he swamped Gibson-Pitts, 1,279-252. He clinched his victory with wins in wards 3 and 5 as well, offsetting Gibson-Pitts strength in wards 1 and 2, which she carried.
The Opelika-Auburn News was unable to reach either mayoral candidate before deadline Tuesday night.
Ward 4 council incumbent Eddie Smith also had a good night, unopposed and already reappointed to the council for another term without having to run a campaign.
Ward 1
Jamie Lowe and George Allen will square off again Oct. 6 to see who will represent Ward 1.
Lowe took 419 votes (40 percent) to Allen's 309 votes (29 percent), with the rest of the candidates — Melvin Brooks, Elizabeth Burton, Robert Johnson and Alexis Meniefield — trailing well behind.
Lowe told the newspaper that he was prepared for a runoff after running in such crowded field. He thanked the other candidates, including Allen, for running positive campaigns.
"I hope we ran our campaign in such a way that everyone will support us in the runoff," Lowe said.
The runoff winner will replace incumbent Patsy Jones, who chose to retire from the council.
Ward 2
Erica Baker Norris won the race for Gibson-Pitts' old Ward 2 council seat, taking 60 percent of the vote to beat Oscar Penn. (739-683).
"I came out above, but I still plan on working with Mr. Penn…I look forward to it," said Norris. "The first thing I'm going to do is listen. I plan to listen to people and they'll tell me what they want to do be fixed in Ward 2."
Penn, an outspoken community advocate in the Jeter neighborhood, sounded like he'll be glad to help Norris. He told the newspaper that Norris wants the same things for Ward 2 that he wants.
Ward 3
The Ward 3 race to replace Dozier Smith T will go also go to an Oct. 6 runoff.
Robert Lofton netted 471 votes (45.6 percent) to Michael Carter's 343 votes (33.2 percent). Neither cracked 50 percent overall, thanks in large part to Kelli Thompson, who pulled in 219 votes (21.2 percent) for the seat.
Ward 5
Incumbent David Canon managed just 428 votes (24.8 percent), limping to an October runoff with challenger Todd Rauch, who took 761 votes (42.6 percent) for the Ward 5 seat.
Rauch ran an aggressive campaign, with extensive signage and online presence, and was helped by yet another crowded field to draw votes from the incumbent.
The other two challengers also cracked double-digits, Chuck Adams with 306 votes (17.1 percent) and Brandon Fincher with 276 votes (15.5 percent).
Get Election 2020 & Politics updates in your inbox!
Keep up on the latest in national and local politics as Election 2020 comes into focus.