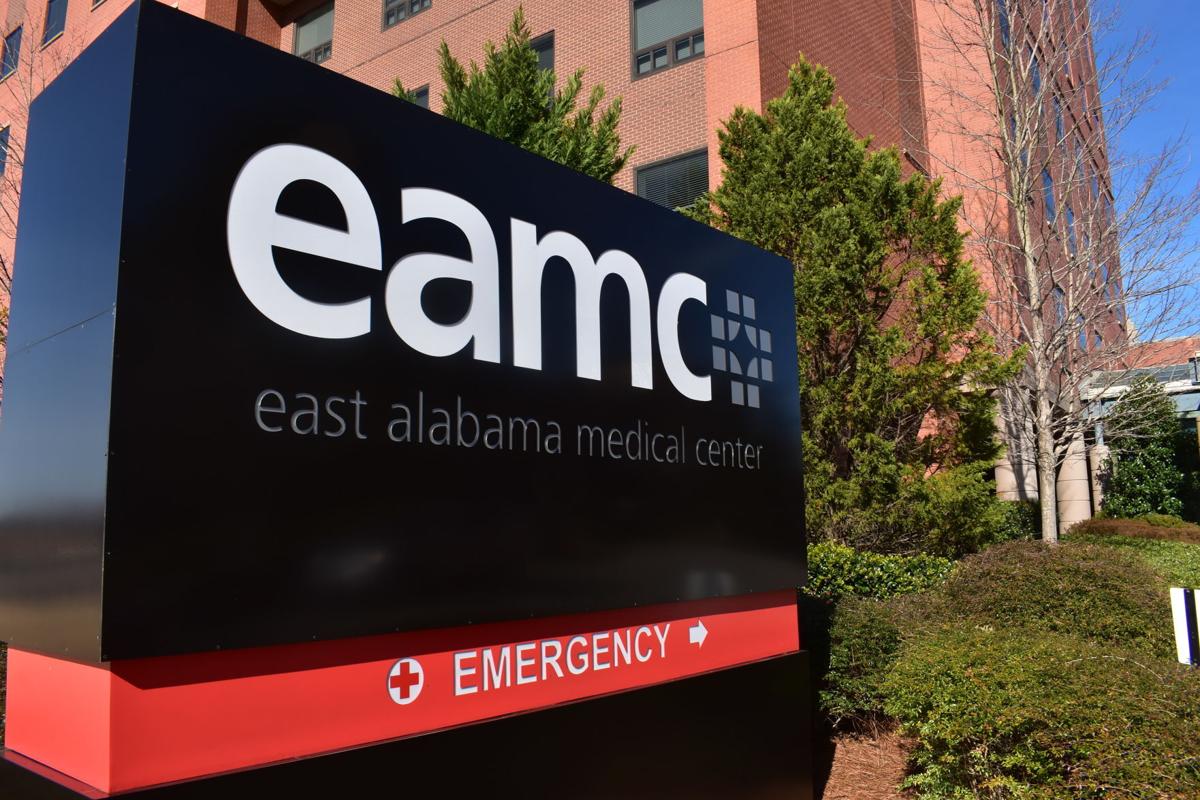 The good news is that $33 million in federal stimulus money has been earmarked for Lee County to spend on roads, sewers, broadband, bridge replacements and building improvements – projects which county officials would normally have to finance by issuing bonds and/or raising taxes.
The bad news is there are almost certainly going to be strings attached to the spending that Lee County officials aren't aware of yet.
Sonny Brasfield, Executive Director of the Association of County Commissions of Alabama, told Lee County commissioners Wednesday afternoon that his group is ready to help them decide how best to use the money.
"Y'all have got your money in the bank now; the commission could go into session next week and spend every penny of it," Brasfield said.
The funding requests have already started. One county official, speaking on background, said East Alabama Medical Center is asking for over $6 million to recoup revenue lost to COVID-19 – the hospital ran Lee County's testing and vaccination efforts – and lost money from doctors not being able to use its facilities for elective procedures for much of last year.
RealityThe reality of how Lee County can spend the American Rescue Plan Act (ARPA) money is complicated, however.
"It sounds simple to people outside government, but I believe this program is going to be much more complicated than what we dealt with on the CARES Act side," said Brasfield, referring to the emergency aid sent to states last year to mitigate the economic effects of the coronavirus pandemic.
Lee County has received the first half of the ARPA money, and the rest will come in June 2022. The county has until December 2024 to decide how to spend the money, and the money must be spent by the end of 2026, according to Brasfield.
The spending will be subject to federal audits to assure it is in line with the proper usage laid out in the legislation approved by Congress and the Biden administration earlier this year. The problem is that much of that guidance has yet to be issued, according to Brasfield.
Expert helpBrasfield made a pitch for Investing in Alabama Counties (IAC), an effort by his association to help counties navigate the aforementioned audits and compliance issues. Teams are being set up to deal with specific issues, such as broadband expansion, wastewater treatment, roads, economic development, etc., and each county would have a liason to work with.
The arrangement would allow county officials to vet proposals with a large staff that is well-versed in the regulations laid out for ARPA and make sure said projects comply with the spending rules before county commissioners fund them with the federal dollars. Counties would have access to an online database to track regulatory changes as well. Over 30 counties have signed on so far.
Judge Bill English, who chairs the county commission, expressed concern about the county's liability should regulations change after IAC has advised that a given project is in compliance with the spending rules. He noted that the Biden administration has reversed several federal policies put in place by its predecessor just a year ago.
What happens if there is a new president elected in 2024 who changes the ARPA rules?
Brasfield acknowledged that he couldn't say for certain what would happen in that case; however, he pointed out that the county would have spent much of the money by then, or at least identified how it would be spent.
The service would not be free. Brasfield estimated the county would spend probably "4-5 percent" (roughly $1.4 million) of the $33 million on IAC consulting fees when all is said and done.
Wait-and-seeBrasfield pointed out that some projects – like expanding broadband access – could very well be funded out of the state's share of the ARPA money which, in turn, would allow Lee County and others to direct their money elsewhere.
The commissioners don't appear to be in a hurry to spend the money. They were noncommittal with Brasfield regarding signing on to the IAC – Wednesday's meeting was a work session, so they weren't allowed to vote on anything.
However the money gets spent, District One Commissioner Doug Cannon was plain about what he wanted to see happen.
"I want to look back in 10 or 15 years and see what we did with this money … I don't it to be wasted," Cannon said.
District Three Commissioner Robert Ham agreed with Cannon. He said the commission needs to put a lot of thought into how best to use the money.
"I see a lot of public work sessions coming up," Ham said.
The Lee County Commission will meet in regular session Monday at 5 p.m. in its chambers at the county courthouse in downtown Opelika.