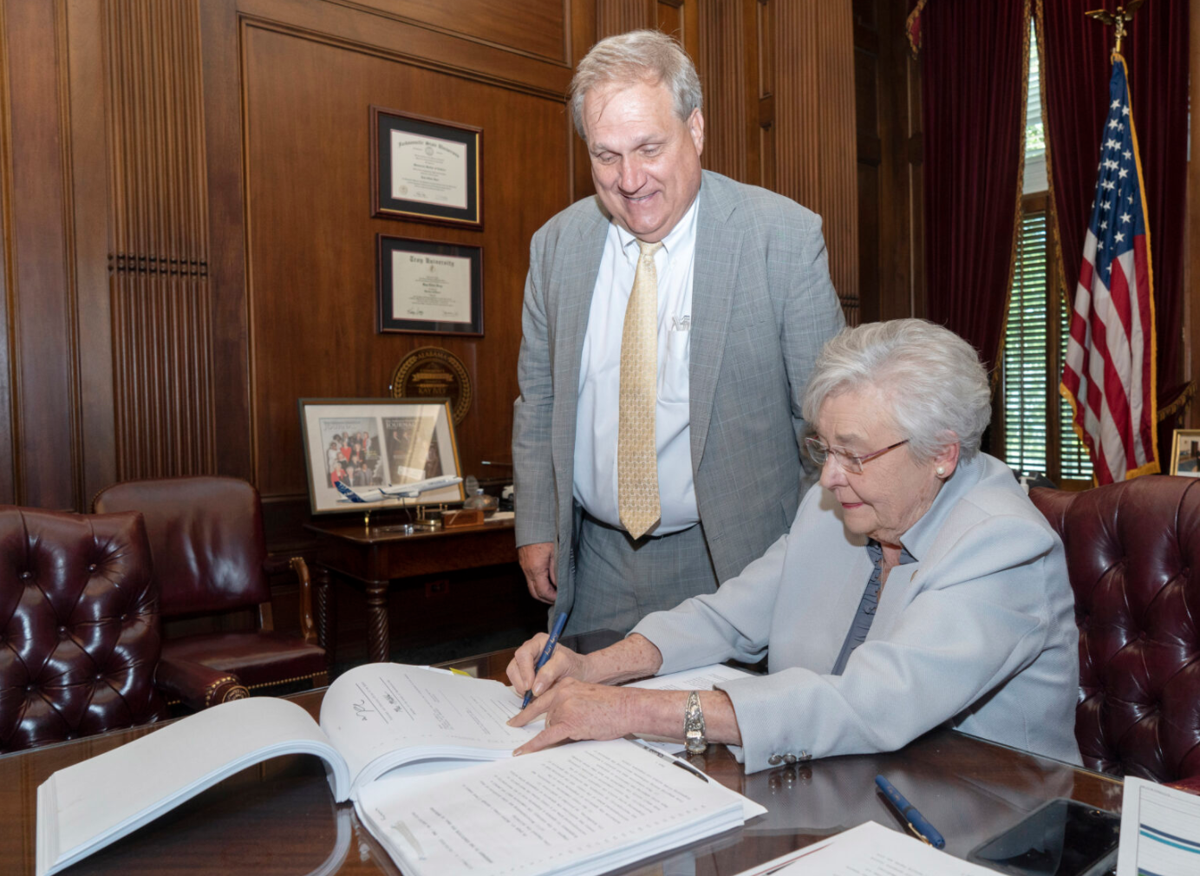 With the medical cannabis act now signed into law by Gov. Kay Ivey, Alabama residents can legally consume marijuana—with a whole lot of exceptions.
Lee County District Attorney Jessica Ventiere said she wanted to clear up those exceptions to make sure that, for both residents and law enforcement, no mistakes were made in the aftermath of the bill's signing.
"My No. 1 concern is that people are going to be confused about what they can do, what they can't do, and when they can do it," Ventiere said. "I want everyone to be aware on the front end of the limitations of this statute so we don't have people getting arrested based on a misunderstanding of the limitations of this particular statute."
According to Ventiere's interpretation of the "Compassion Act" signed by the governor, the law does not allow for the recreational use of marijuana or cannabis products.
Those who are able to qualify for medical cannabis can only consume it in oral tablets, capsules, tinctures, non-sugar coated gelatinous cubes, suppositories, skin patches, nebulizers, inhalers, gels, oils, creams or other topical applications, meaning that even if one qualifies for the legal use of cannabis, they still cannot smoke it, vape it or mix it into a food product like brownies or cookies.
Additionally, Ventiere said the law would create a "wholly intrastate system" for the cultivation, processing and distribution of medical cannabis, meaning if an Alabamaian were to qualify for medical cannabis consumption in Alabama, it would still be illegal for them to consume marijuana products from other states.
"When you read through the bill, in my opinion, it doesn't make allowances for out-of-state prescriptions or certifications from other states, and I can see that almost being an immediate problem," Ventiere said. "If they have a medical marijuana card from another state and they bring marijuana into Alabama, that is still illegal."
Additionally, even if someone is a registered marijuana user from another state, they cannot use their prescribed marijuana products in Alabama even with the passing of the bill, Ventiere said.
"We already have a problem with people coming in with out-of-state medical marijuana cards, and they are having marijuana shipped to them or they're growing it or smoking it raw and they're saying, 'Well, I have a medical marijuana card,'" Ventiere said. "Well, that's still illegal in Alabama, and [Alabama] cards are going to take some time to develop."
In order to qualify for medical marijuana in Alabama, one must be a qualified patient or caregiver who is a resident of the state, which Ventiere said is not clearly defined in the bill.
For patients, they must have a qualifying medical condition in order to start the process of accessing medical marijuana, which could be autism; cancer-related pain, weight loss, nausea or vomiting; Krohm's Disease; depression; epilepsy or a condition causing seizures; HIV or AIDS-related nausea or weight loss; panic disorders; Parkinson's Disease; persistent nausea with the exception of morning sickness or pregnancy-related nauseas; post-traumatic stress disorder; sickle-cell anemia; spasticity associated with a motor-neuron disease, multiple sclerosis, Tourette's Syndrome, a terminal illness or a spinal cord injury; or a condition causing chronic pain which conventional therapy or medications have been proven ineffective in treating, which Ventiere called a "catch-all provision."
After a registered physician certifies their patient as suffering from one of the above conditions, the patient must register electronically with the currently non-existent Alabama Cannabis Commission, have their names registered in an online database and purchase a medical cannabis card costing $65 at most before they can receive a prescription.
"The patient registry system ... must track and include physician certifications, patient registration, issuance of cannabis cards and caregiver registration. The patient information will include a name, a caregiver if that applies, the medical condition, the recommended daily dose and the recommended type of cannabis," Ventiere said. "Law enforcement will be able to access this registry under limited circumstances, but they are allowed access to it with a showing of probable cause or reasonable suspicion."
Ventiere said a timeline for the rollout of medical cannabis was also included in the bill, with an Alabama Cannabis Commission to be formed with 14 appointees to lead it no later than July 1, which would be responsible for adopting all of the rules governing medical cannabis.
Rules regarding physician certification must be adopted by the commission by no later than Dec. 1, and the electronic patient registry described in the bill must be operational on or before September 1, 2022.
"None of that exists yet," Ventiere said. "All of that has to be in place before people can start taking medical cannabis."
Even if the commission is formed and meets its deadlines in adopting rules related to the cultivation and distribution of medical cannabis, Ventiere said dispensaries cannot exist in cities or counties unless local ordinance resolutions are passed to allow for medical cannabis dispensaries in their communities.