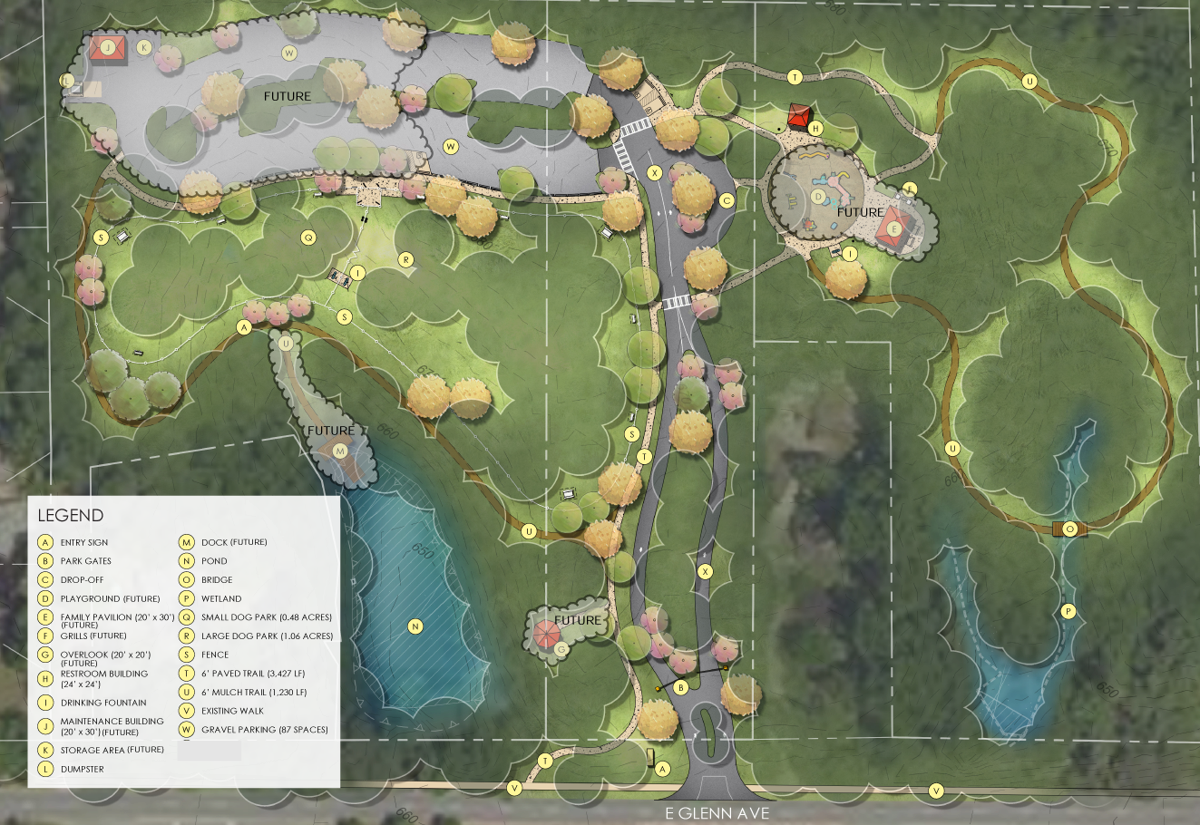 The Auburn City Council agenda for Tuesday night includes more park space for dogs and improved benefits for employees.
The council will vote on whether to hire Adams Construction & Associates Inc. to start site work on Dinius Park, the latest proposed addition to the city's parks inventory. The contract is valued at $872,964.61.
The park, located at 1435 E. Glenn Ave., will be named after the Dinius family, who donated the land to the city in 2013. It will be just over 13 acres and feature a large dog park (1.06 acres), a small dog park (0.48 acres), natural playground, family pavilion and restrooms.
The project is part of the Parks, Recreation and Cultural Master Plan, which provides a 20-year plan to improve the city's parks, recreation, arts and cultural programming, libraries, greenspace, trails, facilities, landscape and natural features.
The construction to be approved Tuesday includes a new restroom building, the two dog parks and walking trails – as well as site improvements like lighting, grading and erosion control. There will be 44 parking spaces added.
Improved benefits
The council will also consider a proposal from Human Resources Director Kristen Reeder to upgrade retirement benefits for the city's employees, following the lead of several other public bodies around the state.
"The City of Auburn is committed to providing excellent benefits to our employees to help facilitate engagement, ensure high retention rates, and to aid in recruitment of the strongest candidates for our positions," Reeder stated in her note to City Manager Jim Buston and council members.
The Local Government Retirement Fairness Act (Act 2019-132), signed last year by Gov. Kay Ivey, allows employers participating in the state pension system to offer retirement benefits given to Tier I plan members to its Tier II plan members. Improvement include being able to convert sick days for service credit and no cap on benefits.
Reeder said it would cost an extra $300,000 for the first year, with a 1.5% higher deduction for Tier II employees.
Get Election 2020 & Politics updates in your inbox!
Keep up on the latest in national and local politics as Election 2020 comes into focus.