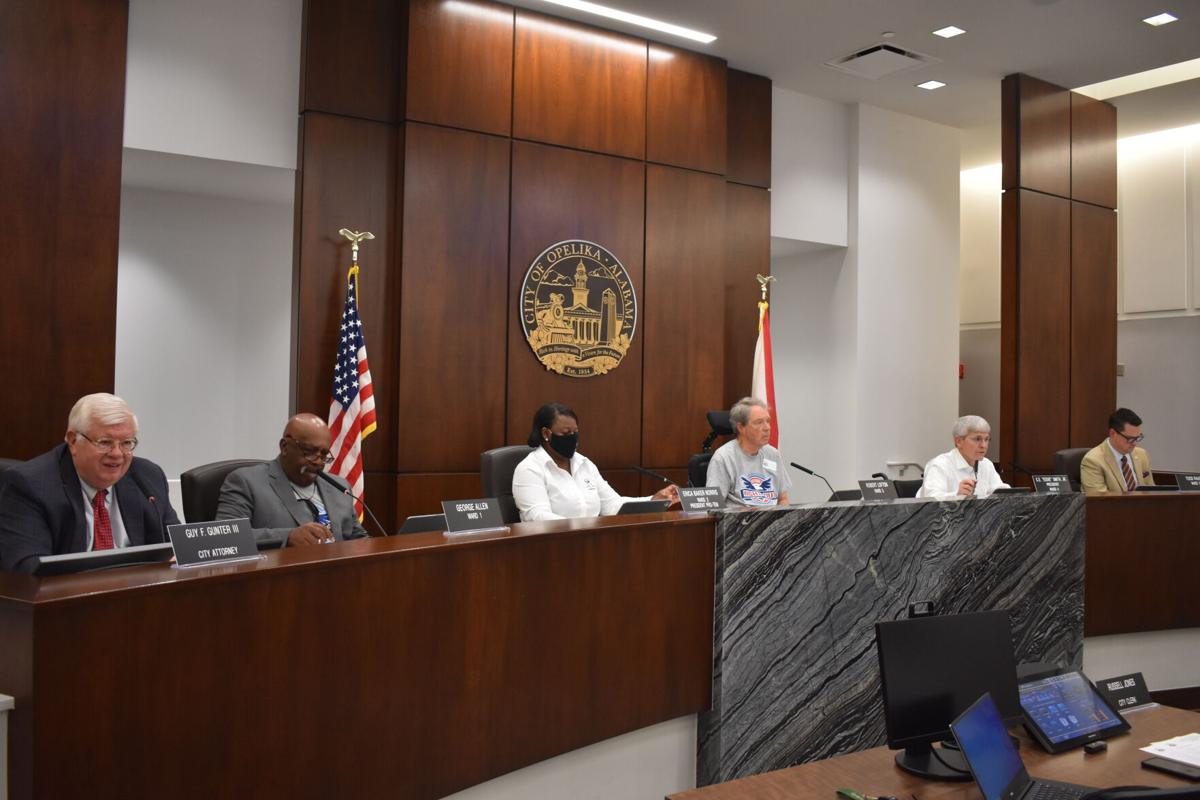 The Opelika City Council is expected to vote at their meeting Tuesday night on whether or not to accept millions of dollars in federal funding as a result of the American Rescue Plan Act passed in March.
The federal government is distributing a total of $350 billion across state, local and tribal governments as a part of the legislation, with almost $6.5 million being made available to the city of Opelika from the CoronaVirus State and Local Fiscal Recovery Funds, which are part of the ARP.
For now, the city will vote on whether to formally accept the funding, though funds received by the federal program are limited in what they can be spent on.
Opelika Mayor Gary Fuller said usage of the funds was limited to four categories specified by the act: to respond to the public health emergency of the pandemic or its negative economic impacts including assistance to households, small businesses, nonprofits or aid to impacted industries such as trade, tourism or hospitality; to respond to workers performing essential work during the pandemic by providing premium pay to eligible works; for the provision of government services to the extent of the reduction in revenue due to the pandemic relative to revenues collected in the most recent fiscal year prior to the public health emergency; and to make necessary investments in water, sewer or broadband infrastructure.
While Fuller said the city did not yet know how all of the money will be allocated, he said city staff would meet with the city council over the next couple of weeks in order to decide what to invest the money in and develop a plan.
"What we plan to do is to sit down with the city council and talk with them about the administration's plans and to get their ideas on how best to invest this money," Fuller said. "I want to have the city council participate in that and get their ideas to see the best way to move forward. We have some needs we've identified, and we want to discuss those fully with the council."
If the resolution is approved by the council, the funding will be put into an account separate from all other municipal revenues. Additionally, the city has until the end of 2024 to obligate the funds and until the end of 2026 to spend them, or else they will be required to return the money.
"I don't anticipate returning any money," Fuller said. "I'm typically opposed to government give-a-way programs, but if they're going to be giving money away, I want Opelika to get its fair share, and certainly we have needs in our community that we will be able to properly invest the money to [address]."