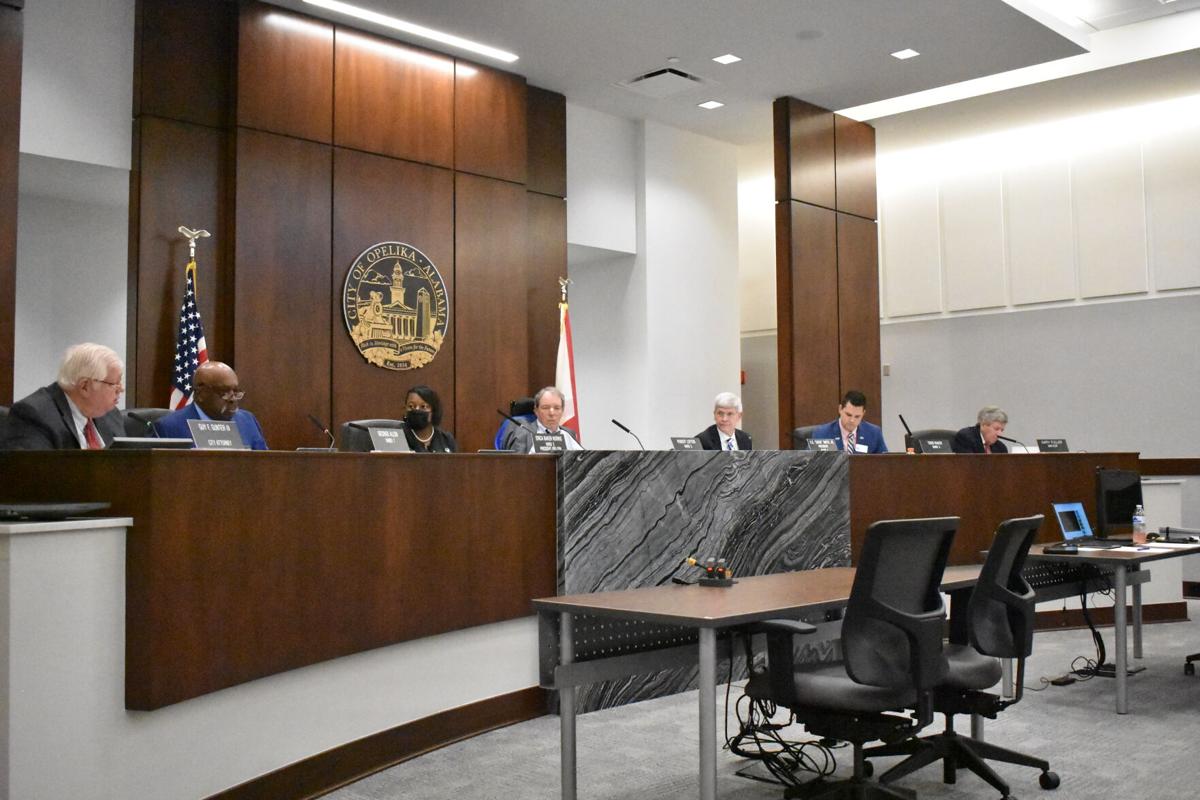 The Opelika City Council voted to approve the rental inspection ordinance at its Tuesday meeting which will require landlords to register their rental properties with the city and be held up to city code standards before the properties would be eligible to renters.
The ordinance states that its purpose is to "ensure rental housing in the City is maintained in a good, safe and sanitary condition and does not create a nuisance or blighted condition to its surroundings."
During public comments, Opelika resident Sally Phillips expressed support for the ordinance and thanked the council for incorporating suggestions from local landlords as a part of its drafting.
"I want to thank the council for considering the ordinance that will provide safe and functional housing for those who rent housing properties in Opelika," Phillips said. "As a property owner in Opelika, I stand in support of the proposed Opelika ordinance."
Another speaker, Emily Key, said she thought the ordinance would make Opelika's housing problems worse and create "a disaster we aren't prepared for."
"This ordinance will not solve the problem of dilapidated homes, which we desperately need to solve," Key said. "It will not solve the problem of blight, which we also need to solve. It will not solve the problem of homelessness, which we have to solve. I fear that it will actually exacerbate those problems greatly."
The ordinance was passed four to one, with Ward 2 Councilmember Erica Baker-Norris voting against the ordinance, and it will not go into effect until Jan.1, 2022.
The residential rental property registration and inspection ordinance will require rental properties to be subjected to inspections, and exceptions to the ordinance will include hotels, churches, medical care facilities, owner-occupied rental units, rental units owned and operated by a governmental agency other than the city and exempt from city regulations, public housing units, units unavailable to rent and short-term rental units, to name a few.
The revised ordinance will require Housing Choice Voucher Program rental units, formerly known as Section 8 housing, to be registered with the city but will not require them to be inspected by the city as HCVP units fall under inspections programs laid out by the U.S. Department of Urban Housing and Development and performed by contractors hired by the Opelika Housing Authority.
The ordinance will also require rental units that don't fall into its categories of exceptions to be inspected by city agents upon first-time registration if the unit is unoccupied, if a citizen issues a complaint about the conditions of the property and whenever there is a change in the property's occupants.
A change in tenancy will not require an inspection more often than every three years unless a complaint by a citizen is given, and the ordinance says occupants are free to refuse an inspection by a city building official unless the official was given a valid search warrant, according to the document.
Property owners will be required to pay the city a $50 fee for an initial inspection of a property and one reinspection to make sure the property is up to the city's minimum standards. After that, property owners will be required to pay $25 for each reinspection, according to the ordinance.
If property owners rent out their properties without a rental occupancy certificate handed out by the city by complying with the ordinance's guidelines, they would be subject to a $150 fine for the first occupancy without a certificate, a $300 fine for the second occupancy within one year without a certificate and a $500 fine for the third occupancy within one year without a certificate, the ordinance reads.
Despite the revisions made since it was first introduced to the city council, Mayor Gary Fuller said he fully supported the ordinance in a prior interview with the O-A News.
"I think the good landlords are not going to have a problem," Fuller said. "Landlords that are not maintaining their property, and I believe the council will pass it at their next meeting, they will have October, November and December to register, and the inspection won't start until January. They've got three months, so if they know they've got some issues—with their roof, hot water—then they've got a chance to fix those now, and that's what I hope will happen."