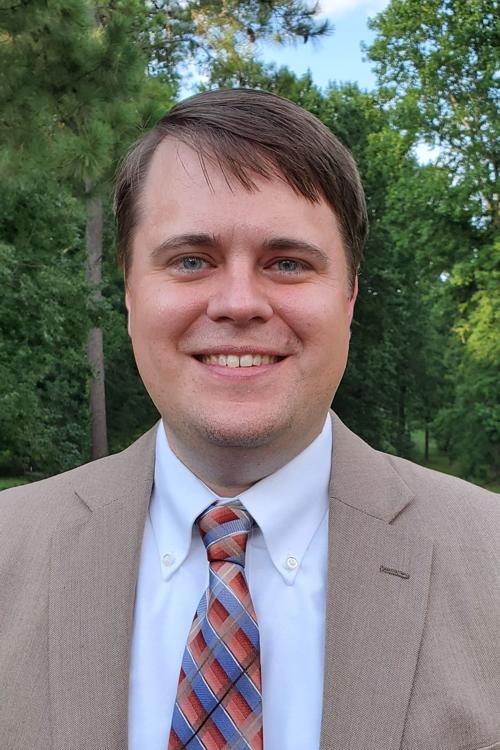 Brandon Fincher has joined Opelika's City Council race, seeking to be elected as Ward 5 representative. A native of Woodland, he is completing his dissertation to receive a Ph.D. in public administration and public policy from Auburn University.
"I am entering this race because I believe Opelika needs a forward-looking City Council that is willing to actively pursue and include input from all its citizens into how the city should grow and respond to challenges in this new decade," he said. "Opelika is filled with wonderful people, but I believe our current leadership is not in tune with the needs of everyday Opelikians."
Fincher noted the pay raises for council members, set to begin in November, where each representative's wage goes up by $1,200 to total $13,200 annually. The council president's wage would also go up by $1,200 to receive $14,400 annually. The mayor of Opelika would see a pay increase of $48,000, making their annual salary equal to the $120,000 that Gov. Kay Ivey receives annually.
To compare, Auburn City Council members are paid less and decided against a wage increase earlier this year, he said.
"I know plenty of hard-working, smart and educated people who do not make $48,000 in a year, much less receive a raise of that amount at a taxpayer expense," Fincher said.
With many families and local businesses struggling financially due to the pandemic, he believes that the council taking the pay raises "sends a terrible message about being a public servant."
Fincher hopes to shift the city's attention to issues like its lack of natural recreational spaces, citing the successful fundraising of Creekline Trails as evidence of the demand for such spaces. He also hopes to form a board to address police and community relations, noting the need for trust to rebuilt between the community and law enforcement.
"I would like to establish a board made up of community members, government leaders and police administrators to meet quarterly and discuss what our officers and our citizens are seeing out in the community and what can be done to prevent small problems from becoming big problems down the road," Fincher said. "I believe discussion leads to understanding and positive action from all sides involved."
Lastly, if elected Ward 5 representative, he hopes to keep the city's tax rate at a reasonable level. With the city attracting new businesses and people, he believes that "fairness in taxation is essential for the people to maintain trust in their government."
Get Government & Politics updates in your inbox!
Stay up-to-date on the latest in local and national government and political topics with our newsletter.