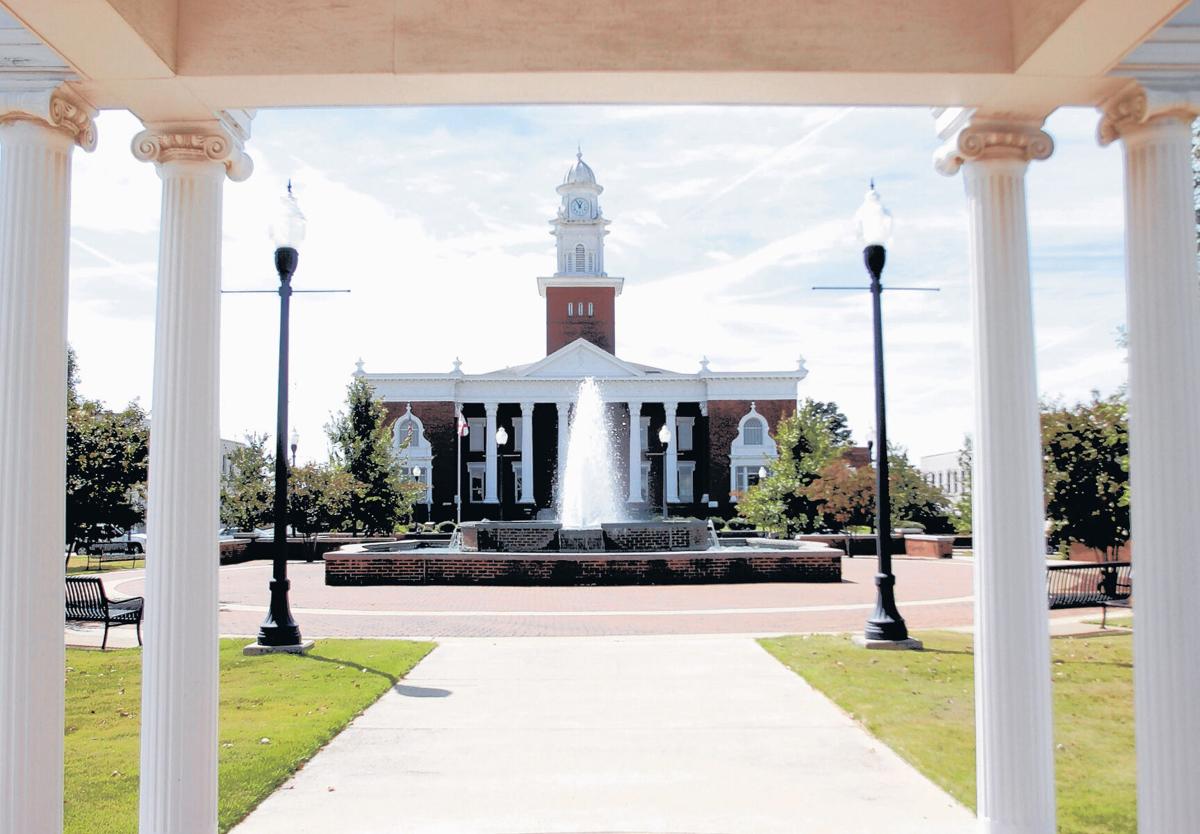 The Lee County Commission is holding a public hearing after noise complaints have been made in the Beauregard area.
Residents of a neighborhood near the Russell County line say they have been subjected to sounds like animal noises and music with profane lyrics at high volume emitting from a property there since at least December 2020.
The county commission is holding a public hearing at its upcoming Nov. 29 meeting to look at implementing a county-wide noise ordinance aiming to put a stop to the situation. The development comes after earlier discussion of the noise at commission meetings in April.
The property in question lies off Lee Road 165 southeast of Beauregard and has been the subject of at least 13 complaints between December 2020 and May of this year sent to the Lee County Sheriff's Office from neighbors, according to Lee County Sheriff Jay Jones.
"Noises have been reported between midnight and dawn," Jones said. "Our last report I believe was at the end of May, but we have received calls about the noise over the intervening period. It's not every minute, but we've had calls since over the summer."
Carl Gagliano, a Lee County resident near the property, spoke to the Lee County Commission at its Tuesday night meeting urging the potential ordinance to "have enough teeth in it" to make penalties severe enough to stop community disturbances. He filled in for Marie Maples, another resident, who had approached the commission to raise the issue again at the commission's Sept. 13 meeting and had asked to discuss an ordinance Tuesday.
"My wife and I bought (our) property 34 years ago ... it was formerly agricultural property," Gagliano said of his land neighboring the noise. "There are three other residences around this, so this is not rural land anymore; it's basically a residential area with just large plots."
Gagliano said his daughter visited over Labor Day weekend and pleaded with the property owner to stop the sounds, but he said the owner allegedly told her that they could "do whatever (they) want in the country."
"Is that the case?" Gagliano asked the commission. "We've lived there for a long time — can you come in and disturb somebody and not give them any peace? I advocate that you pass this ordinance."
Jones told the Opelika-Auburn News on Wednesday he anticipates that the Lee County Commission will pass the ordinance. He previously said in April an ordinance should consider factors like decibel levels, types of noises, hours of the day when noise occurs and noise distance from neighboring homes.
"A noise ordinance … will give us another tool that we can employ as an enforcement effort to hopefully address those issues of concern of citizens out there subjected to unwarranted noise and disturbing enjoyment of their property," Jones said.
At the Sept. 13 meeting, former District 2 Commissioner Sarah Brown spoke of the proposed ordinance, but Brown has since moved and a successor to her position has yet to be determined by Gov. Kay Ivey.
"After last night's meeting, I do feel we need to make a move to pass a noise ordinance," Brown wrote in an email to commissioners and the sheriff dated Sept. 14. "We have sat on it for a while and it looks from the public's perspective that we haven't done anything about it. It may not have huge teeth, but I do think it is a tool that can be used for future violation enforcement."
District 1 Commissioner Doug Cannon motioned to hold a public hearing concerning a noise ordinance at the Nov. 29 commission meeting, with all four commissioners present voting in favor.