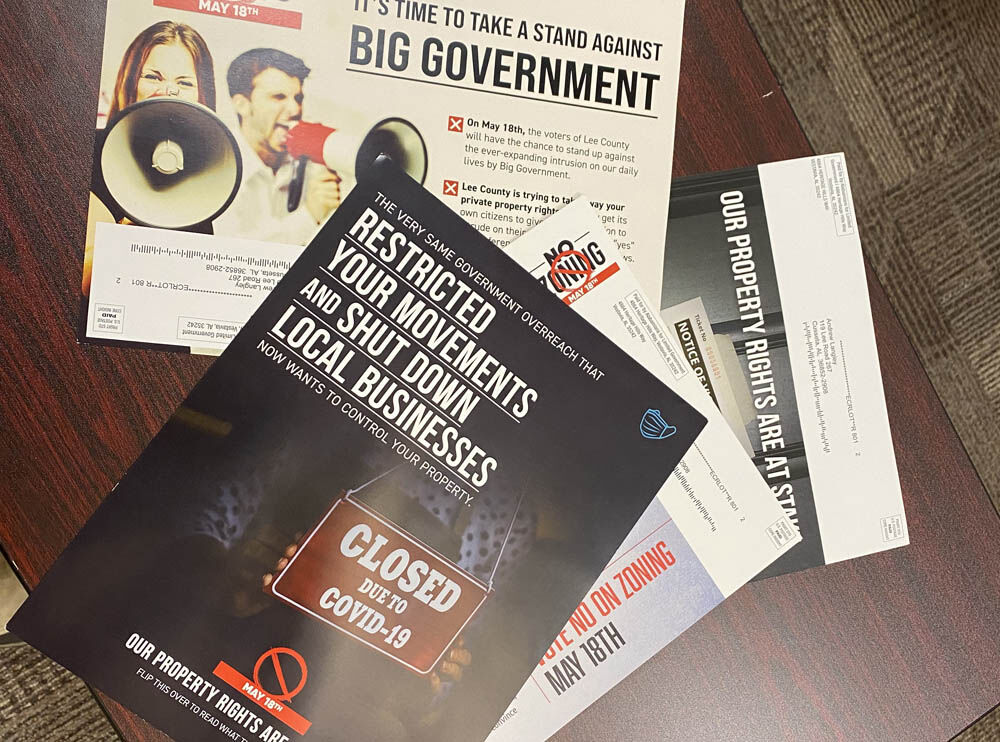 Lee County's new planning commission will be busy over the next several weeks, hiring a consultant and hosting a public meeting to help figure out what citizens want and expect from them.
The public body was created in March by the Lee County Commission, partly in response to county citizens opposed to the proposed CreekWood granite quarry near Beulah. Those opponents want the planning commission to come with zoning language to stop the quarry in Beat 13, which would then be submitted to Lee County commissioners for final approval.
As it stands right now, the only legal barrier to CreekWood's plan would be denial of the air and water emissions permits it needs to operate at the site. The Alabama Department of Environmental Management is taking public comments on the company's permit applications and will host a public hearing May 20 at Opelika's Municipal Court chambers.
Tasks at handThere is no zoning in Beat 13 or any other unincorporated parts of the county, but the county does have a Master Plan in place. That plan, devised several years ago, was never put into place due to public opposition to zoning.
Planning commission members have already gotten to work. Chairman Kevin Flannagan told his colleagues this week at their regular meeting in the county's meeting center in Opelika that the legal mission of the commission is to come up with zoning rules for Beat 13.
"We are not here to stop the quarry," Flannagan explained. "We're coming up with a zoning ordinance for this district … to help take care of property values and quality of life there."
The election, set for May 18 at Pine Grove Church on U.S. 29, is open solely to registered voters in Beat 13. Should the "Yes" vote win, the Master Plan and zoning would apply only to Beat 13. And, as stated above, any subsequent action or recommendation by the planning commission would be subject to Lee County Commission approval.
Should voters say "No" on May 18, the planning commission couldn't recommend anything in Beat 13 for county commissioners to vote on.
Lee County Probate Judge Bill English and other county officials are advising the new commissioners. English told them that they could discuss zoning language before or after the May 18 election, but they can't formally approve anything for Lee County commissioners' approval unless and until voters agree to apply the Master Plan and zoning regulations to Beat 13.
Meanwhile, voters in Beat 13 are receiving mailers from a group called Alabamians for Limited Government warning them of problems with zoning. It is not known who is organizing that effort or if it is tied to CreekWood's efforts to lobby voters against zoning.
The Lee County Commission voted last week to set aside up to $50,000 for the new planning commission to hire expert help. The planning commission resolved this week to identify consultants and possibly hire one when they meet again Wednesday at 5:30 p.m. at the county's meeting center in Opelika.
A public meeting to solicit input on zoning language is tentatively set for May 12. That is subject to change pending the progress commission members make before it meets again this coming week.