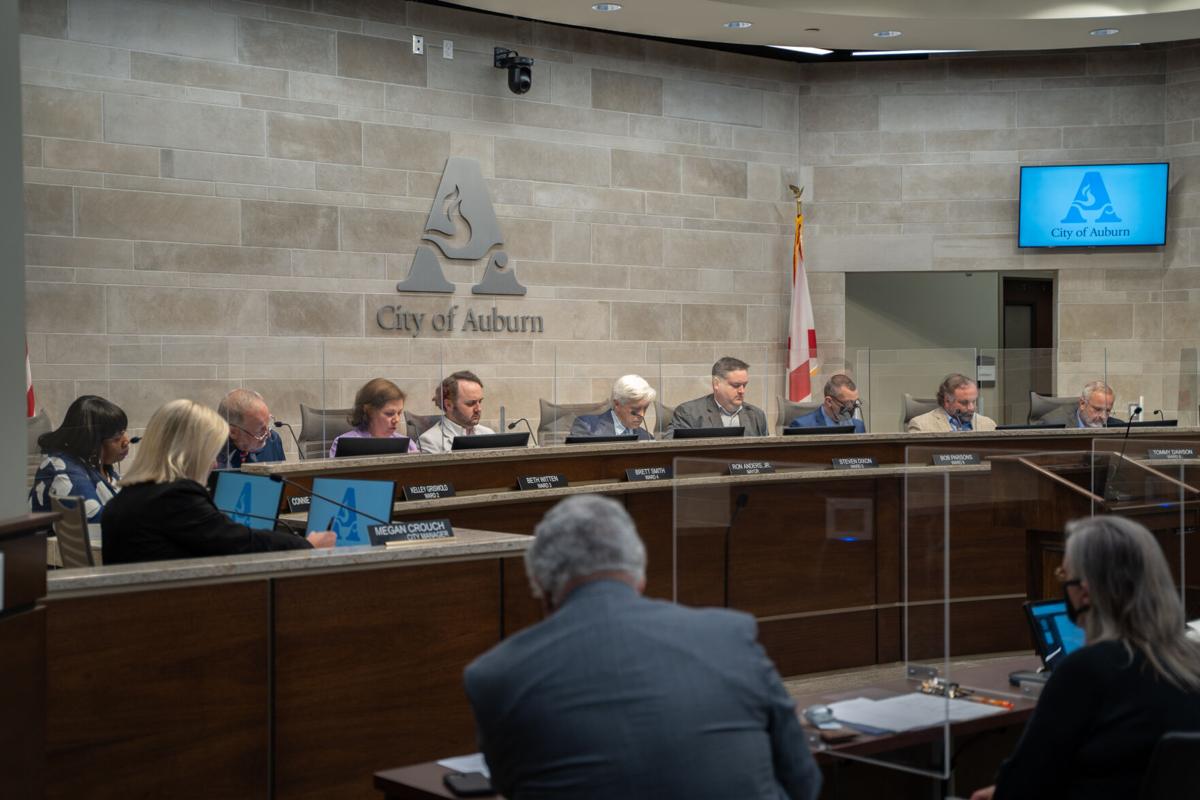 Local parents came out to the Auburn City Council meeting Tuesday night to praise the leadership of the Auburn City Schools Board of Education and Superintendent Cristen Herring for adopting a mask requirement in order to combat the spread of COVID-19.
Auburn resident Warren Tidwell said while he understood the anger and mistrust against government and large pharmaceutical companies that some might have, he was against the way many residents have expressed their opposition to the school board in the past couple of weeks, and he encouraged residents to trust medical experts.
"We are all neighbors, we're all adults who love our children and grandchildren and want what's best for them," Tidwell said. "The approach I've seen of yelling at or booing our neighbors out of anger simply doesn't line up with that great commandment to love your neighbor as yourself. Some are flat-out treating our neighbors as enemies both in person and online. This has to stop. … Opposing mask mandates is a red herring, diverting attention from real issues by focusing instead on an issue that has only surface relevance to the real problem."
Auburn University professor Susan Youngblood, who spoke in support of the school's decision to require masks temporarily, said she's been part of a research compliance review board for seven years and urged community members and the council to trust the experts.
"I know you're hearing from a lot of parents and citizens who are suddenly experts, but even after seven years I am not an expert, even if I'm likely far better at understanding the context of a flu-masking meta-analysis or an mRNA study that somebody Google'd over breakfast," Youngblood said. "Please continue listening to experts in public health even as the wave of new data comes in shifting guidelines. That is how science works."
An Auburn parent said she had two children who were too young to be vaccinated and was thankful for the school board's decision to require masks as students returned to class.
"I think all of the parents don't want our kids to go back to virtual learning. We would like our kids in school," the parent said. "Wearing a mask is literally the least effort we can put into keeping our kids safe. While it's ultimately the school board's decision, I'm asking the city council to please continue to support them and encourage them to extend that mask mandate until our community transmission rates go down or until our younger children are eligible to be vaccinated."
There were no boos, scoffs, yells or interruptions during the entirety of the public comments that night.