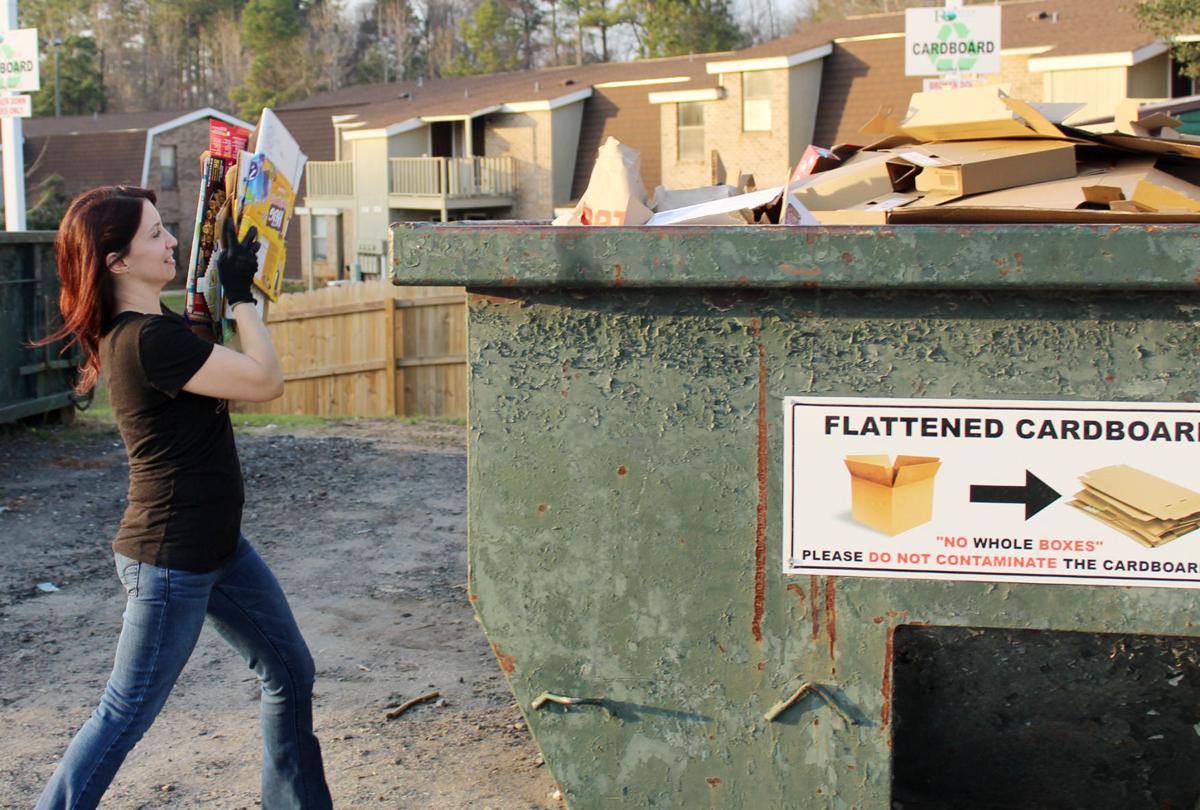 Auburn is on its way to making its curbside recycling program a little easier by converting to single-stream recycling.
The city found out it has been awarded the $288,896 grant on May 26, which will be used to purchase 5,600 containers to launch a pilot single-stream recycling program, said Tim Woody, Auburn's environmental services director.  Earlier this year, Auburn city applied for a grant through the Alabama Department of Environmental Management for funds to kick start the curbside single-stream recycling program in the city.
Though the city currently has curbside pickup, participating residents are required to separate their recyclables and place them in different containers at the curb. With the single-stream program, Auburn will distribute blue bins, similar to city-provided trash cans, in which residents can put all their recyclables in one container.
"We're still working on it, but we identified some areas of town we're going to use as pilot project areas," Woody said. "It'll primarily be areas where we have a pretty large number of folks that do participate in the program. …Then for the next two to three years we'll roll it out section by section throughout the city until we cover the entire city."
Woody expects to purchase the containers around the beginning of the fiscal year in October and hopes to roll out the pilot program between late fall and early 2018.
The city plans to convert garbage trucks into recycling trucks. Rather than transporting recyclables to Opelika as it currently does, the city will now transport them to Pratt Recycling Facility, a materials recovery facility, in Columbus, Ga.
No new personnel will be needed to run the program, allowing the city to start the program at "pretty minimal expense," Woody said.  
Currently, about 35 percent of eligible Auburn residents participate in the city's curbside recycling program. But Woody anticipates that to increase to about 50 percent as soon as the containers are distributed.
Woody said the city plans to reapply for the grant over the next couple years to help expand the program, adding that he believes the state is committed to expanding single-stream recycling for the long run.
Overall, Woody is looking forward to providing a service citizens have called for in the city's annual survey for years.
"It's a game changer, in my opinion, in terms of recycling participation and our recycling volumes," Woody said. "We're very, very happy."