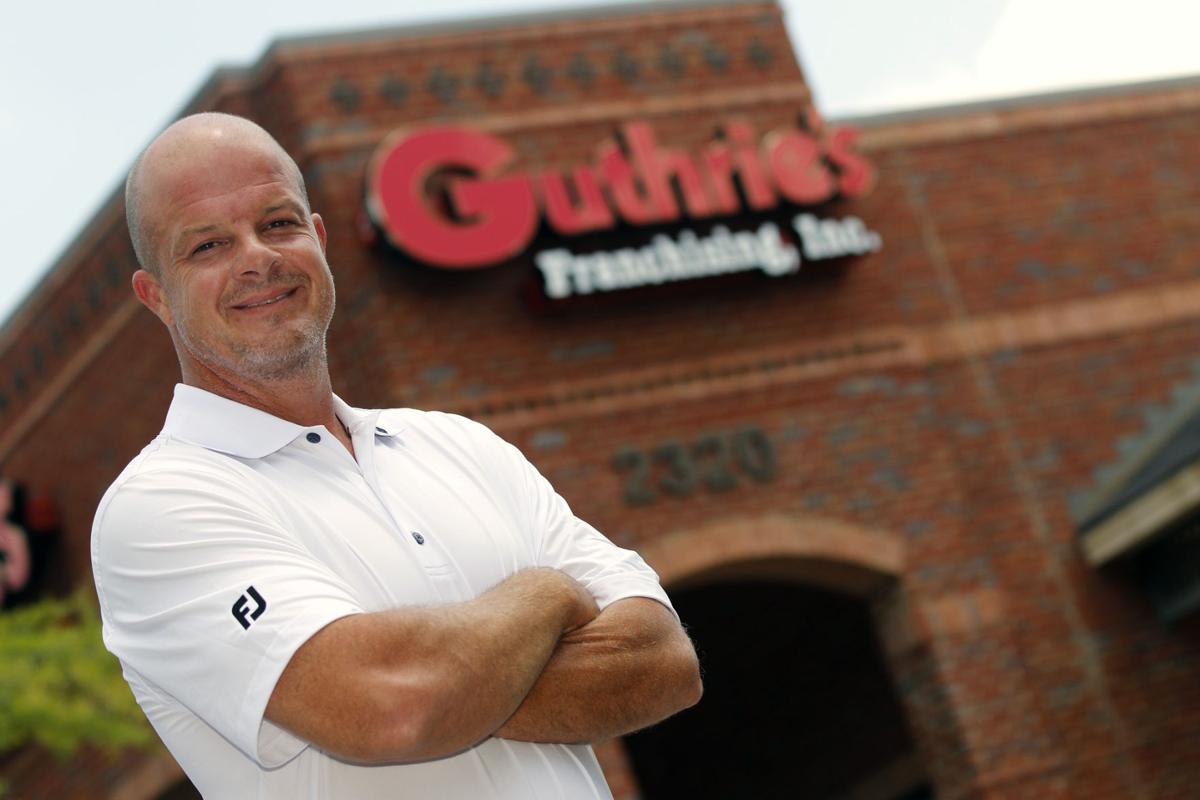 Less than 400 yards away from the site of its first Auburn restaurant—which was billed as the nation's first chicken-finger restaurant—comes a new Guthrie's store, tucked into the corner of North College Street and East Glenn Avenue.
"We're very excited to open this location," said Joe Kelly Guthrie, president of Guthrie's, which is headquartered in Auburn. "We couldn't have picked a better spot if we would've had our choice of all of town."
The downtown Guthrie's is expected to open Aug. 1. The company also has a restaurant off Shug Jordan Parkway and three more in Opelika.
The family-owned business, which started in Haleyville in 1965, opened its second restaurant on Opelika Road in 1982 after Joe's brother Chris convinced his father Hal to expand in a former Sonic, and by 1987 the restaurant had dropped most of its menu items to focus on what was driving the majority of its sales: chicken tenders.
"Chicken fingers are the hottest segment in chicken which is the hottest segment of all of the food industry right now," Guthrie said. "We feel honored and proud to have started the chicken finger restaurant industry."
The opening of the 219 East Glenn Avenue spot brings a complete facelift to the 4,150-square-foot building, Guthrie said, with construction crews replacing the circa-1990s columned exterior.
The new location will feature outdoor and indoor seating, a walk-up window and a drive-through. It will plan to stay open late "at least four or five nights a week" to serve nearby students.
The famous Guthrie's sauce, born out of a friendly competition between siblings Hud, 10, and Ann Margaret, 7, in 1978, and Guthrie's father Hal's 1968 chicken recipe continue to drive business. During the pandemic, Guthrie's saw an increase in drive-through sales.
"Business has been really good — there's lot of competition — but everybody seems to be doing well," Guthrie said. "We sure are happy with our business here in Auburn and Opelika."
The company lists 36 current stores on its website, including 17 in Alabama, seven in Georgia, five in Florida, three each in Kentucky and Tennessee, and one in Cleveland, Ohio.
Guthrie says it's set to open 20 new stores by the end of 2021, including another Auburn location across from the South College Street Walmart.
Expansion has been a mindset, he said.
"We've been working on this expansion plan for four or five years, and we're looking to expand a good bit beyond that," he said. "It's a very good time for us right now and we've got approximately 50 more stores sold that will be coming soon and a few more on the docket."