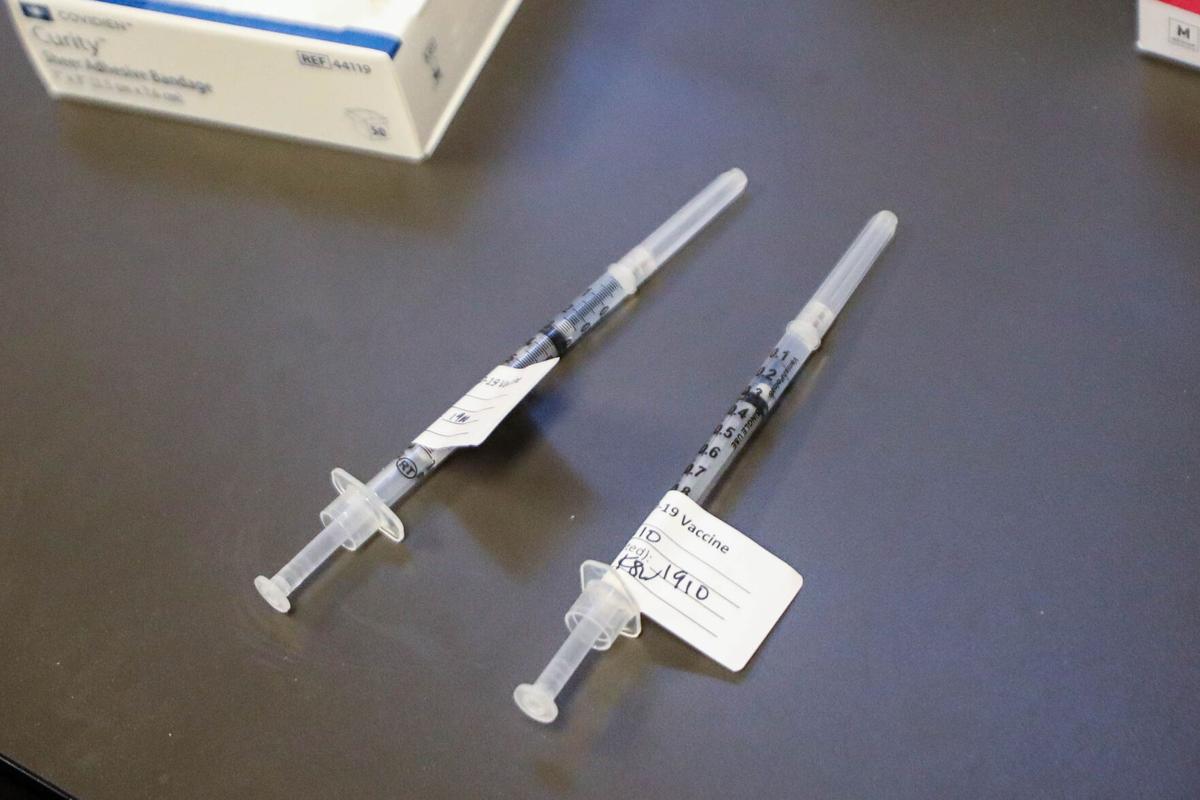 The local supply of COVID-19 vaccines appears to be holding up so far, but some officials are waiting to hear back from state health officials about when more doses are coming.
East Alabama Medical Center spokesman John Atkinson said that the Alabama Department of Public Health (ADPH) has been able to keep the hospital supplied with enough of the Pfizer vaccine to continue inoculating public safety workers, health and nursing home workers across Lee County.
"They're sending them where they're being used, and we've been using them," said Atkinson.
Atkinson added that one of EAMC's advantages thus far is that the hospital purchased a special freezer to store the Pfizer jabs, which must be housed at temperatures well below zero degrees Fahrenheit before they can be warmed up for use.
There are plans to expand vaccinations to more of the local population in the next several weeks, Atkinson said.
State health officials announced late last week that 130,394 doses of COVID-19 vaccine have been administered in Alabama. All told, 370,575 doses of the 640,150 doses allocated to the state have been delivered, with the rest yet to come from the federal government.
Atkinson told the newspaper that EAMC officials are confident that more shots are coming. ADPH officials have told them to flesh out the plan to step up local vaccinations and submit it for review, he explained.
"We feel good that we'll keep getting the vaccines from the state," Atkinson said.
According to Dr. Fred Kam, everything is proceeding pretty well on the Auburn University campus with regard to vaccinations.
"They provided us with 3,500 doses about two weeks ago," said Kam, who runs the university's medical center. "In that time period since, we've given out 2,745 of those doses."
Campus faculty and staff have reported smooth experiences thus far with the Moderna vaccines provided, which don't require the extreme cold storage of the Pfizer doses. They have told the Opelika-Auburn News that the university's reservation system is working, appointments are running on time at the Beard-Eaves-Memorial Coliseum, and the only side effects appear to be sore arms for a day or two afterward.
The remainder of the shots on hand could be effectively used up by early next week. Kam said key support staff, older faculty members and students with diabetes and other so-called "co-morbidities" have gotten their first shots, which are believed to provide around 50 percent immune protection; however, all of the recipients will need second shots to top off the immune response.
Kam said he and his staff opted to use the shots on hand for first vaccinations. He's still waiting to hear back from state officials about when and if they'll send him more.