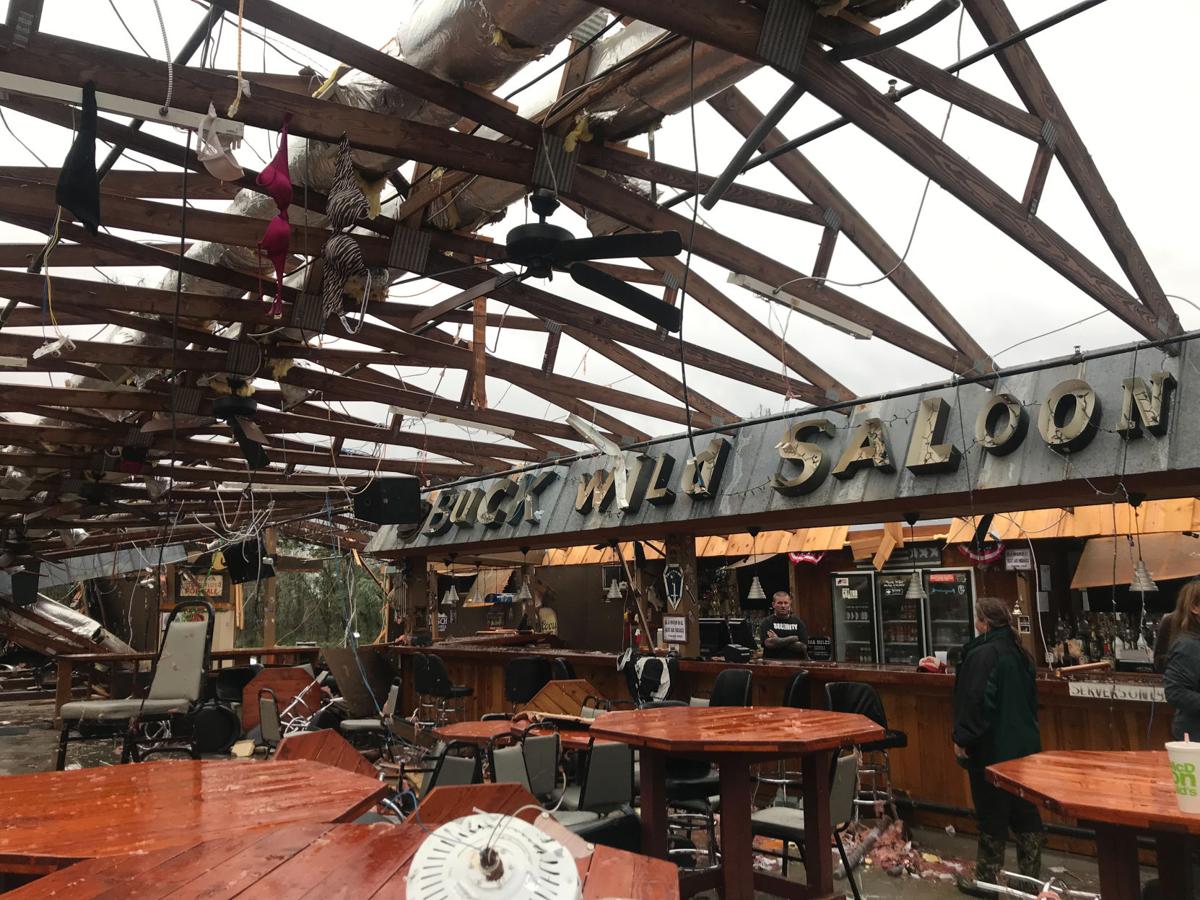 David McBride was looking over the hill across the way, he said, when he saw trash swirling in the air.
"This ain't good," he told himself.
McBride sought shelter, then experienced firsthand the severe weather that ripped through the Lee County area on Sunday, leaving at least 14 reported dead and untold damage to property and businesses.
McBride was in the area and standing in front of his Buck Wild Saloon in Smiths Station as storms rolled through, seeing trouble on the horizon before he ducked into his truck to drive to the neighboring Sunoco gas station for shelter.
He feels this choice ultimately helped save his life from a possible tornado headed in his direction.
"I'm a really, really lucky man to be here because had I sat there for another 10-15 seconds, it would have thrown my car across the highway," McBride said.
He told the Opelika-Auburn News that he was helping return a purse to a customer of the Buck Wild Saloon on Sunday afternoon when a possible tornado appeared in the area.
He said he knew that he needed to make a quick decision to get out of the way, so he headed to the Sunoco station.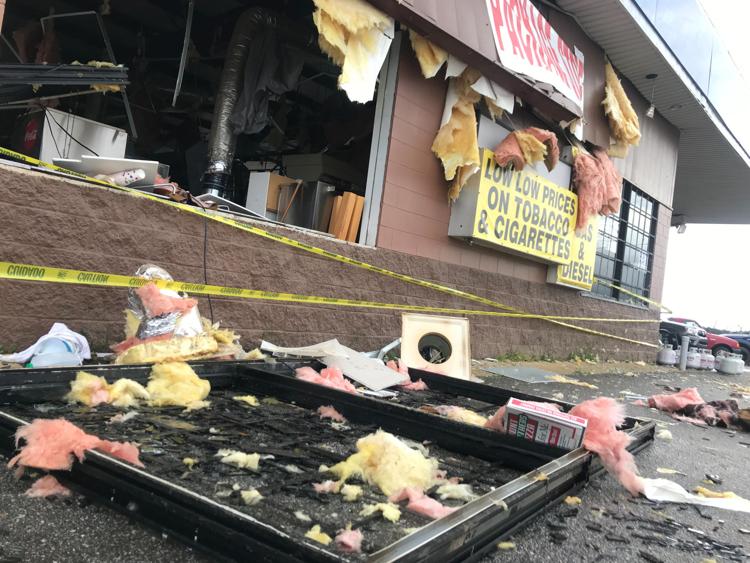 Next door at the gas station the employee on site, Charlie, had reacted in the same quick manner.
"It was about split 10 seconds or less and when the right side of the building fell down," said Alpesh Patel, co-owner of the Sunoco station. "He (Charlie) saw that he got to run or he'll be dead."
As Charlie ran out of the gas station he ran into McBride, who helped keep him out of harm's way.
"Thanks to the bar owner, soon as he came out, he came here," Patel said of Charlie's encounter with McBride. "We were not around, so he came here and he got Charlie."
Despite one possible tornado rolling through the area, McBride recalls a storm chaser telling him that another was right behind. However, Charlie wasn't ready to leave the area.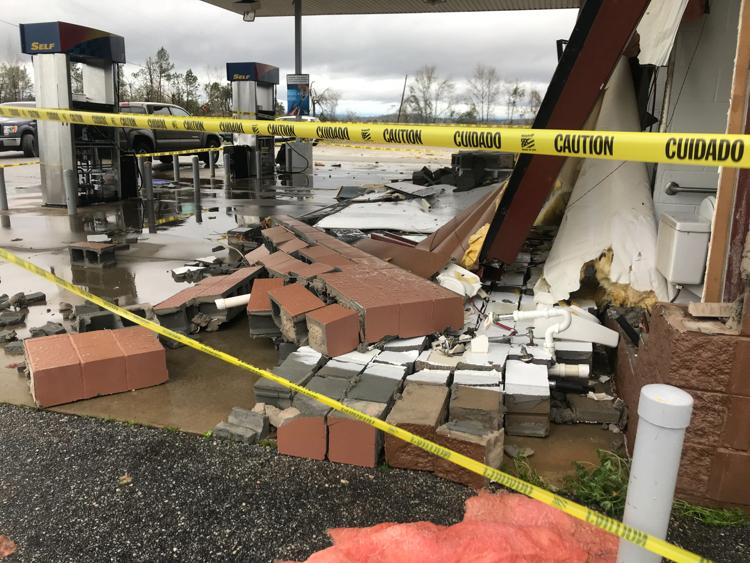 "He (Charlie) said 'I got to stay here,'" said McBride. "I said 'No you don't. You could have died a minute ago, you stay here you're surely going to die. You're going with me.' So I took him to my house for a few minutes until it all blew by and then we came back."
'God was holding my hand'
Not long after their departure, they returned to their businesses to see complete destruction.
Patel arrived at the Sunoco station before Charlie arrived, finding the station he bought several years ago in disarray.
"We bought this store a couple of years ago and put our heart into it to get sales up, and this is what happened," he said.
Patel added that the gas pumps are no longer operable and everything inside seems to be a total loss.
Neighboring Buck Wild Saloon was also destroyed. The roof of the bar was ripped off and chairs and other items inside could be seen scattered along U.S. Highway 280.
Despite the damage, McBride said he is happy to be alive.
"I'm not really feeling anything bad because God was holding my hand and I'm still here," he said. "I'm happy to be here."
The National Weather Service told the Opelika-Auburn News that crews would be surveying the damage on Monday in Smiths Station and did not have a preliminary rating of the tornado as of Sunday night. 
Get local news delivered to your inbox!
Subscribe to our Daily Headlines newsletter.