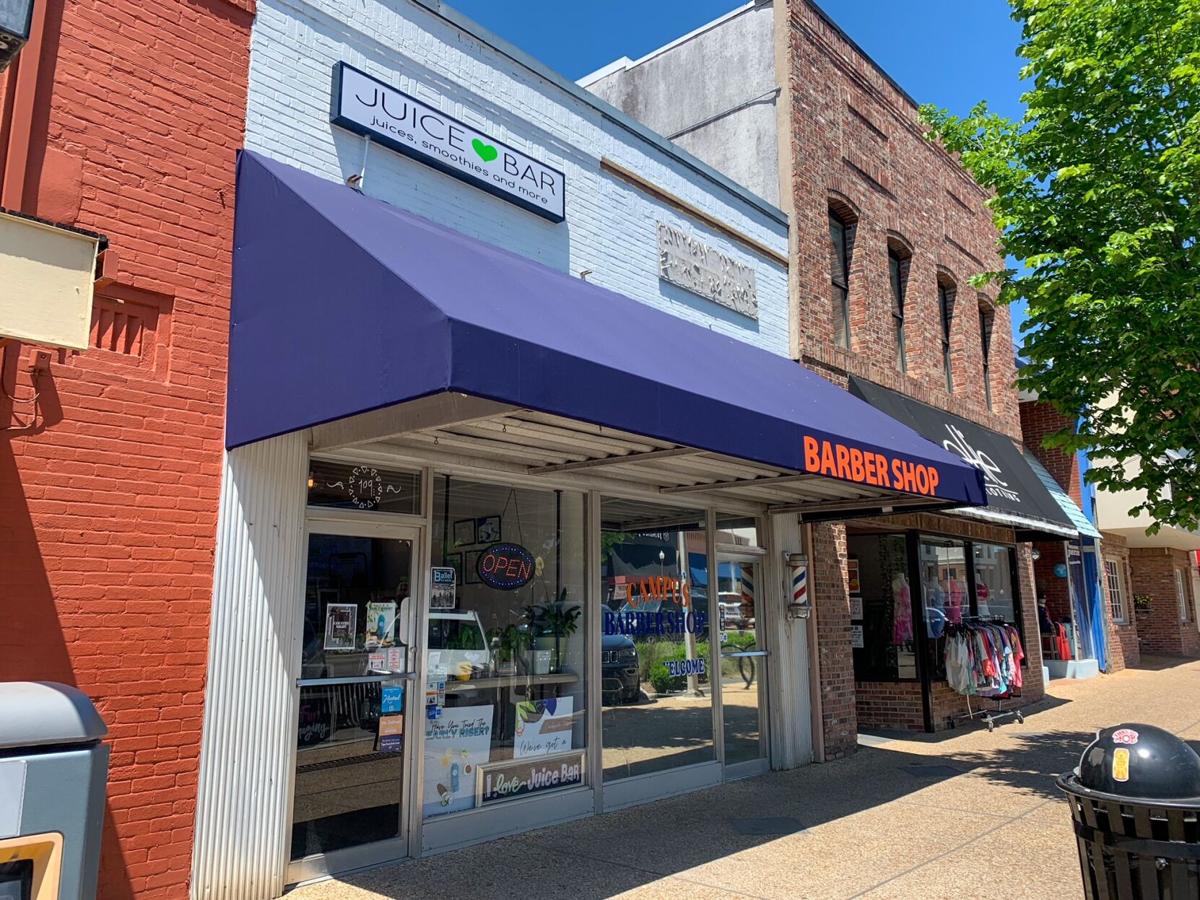 Juice Bar, a health-focused juice and smoothie restaurant, is reaping the benefits of prime real estate after moving from Moore's Mill Road to downtown Auburn on Feb. 1.
"What we hope, being closer to the university, is to catch that younger group and introduce them to some healthy options," manager Jessica Reed said.
The 109 North College Street address formerly housing Steel City Pops is just steps away from Auburn University's campus and attracts many more customers, said Reed.
"Whatever you try it is going to be really good," team member Mason Smith said. "My favorite menu item is the ginger greens shot."
Juice Bar touts the use of whole fruits in vegetables with no added ice, sweeteners, syrups or artificial ingredients. Inside, customers can find products from local farms such as pecans from Louisville, Ala.'s Sweetwater Pecan Company.
Reed says her favorite smoothie is the Tangy Pitaya, a combination of lemon, apple juice, pitaya powder, mango and strawberry. All smoothies can come in a cup or a bowl.
"It gives you that tropical feel," Reed said. Her favorite juice shot is either the Sunny G, a mixture of carrot, apple, pineapple, mint, ginger and lemon, or Sweet Greens, a mix of apple, kale, spinach, lemon, cucumber and parsley for her favorite juice shot. Juice shots are either two ounces or four ounces, and a large shot is available by request.
Overnight oats, soups, fruit cups and lattes round out the Juice Bar menu.
The national chain has two Alabama locations in Auburn and Tuscaloosa. The Auburn location is around five years old, Reed says.
"Everything you get here is what you would get if you were to buy fresh produce – we don't add anything to it."