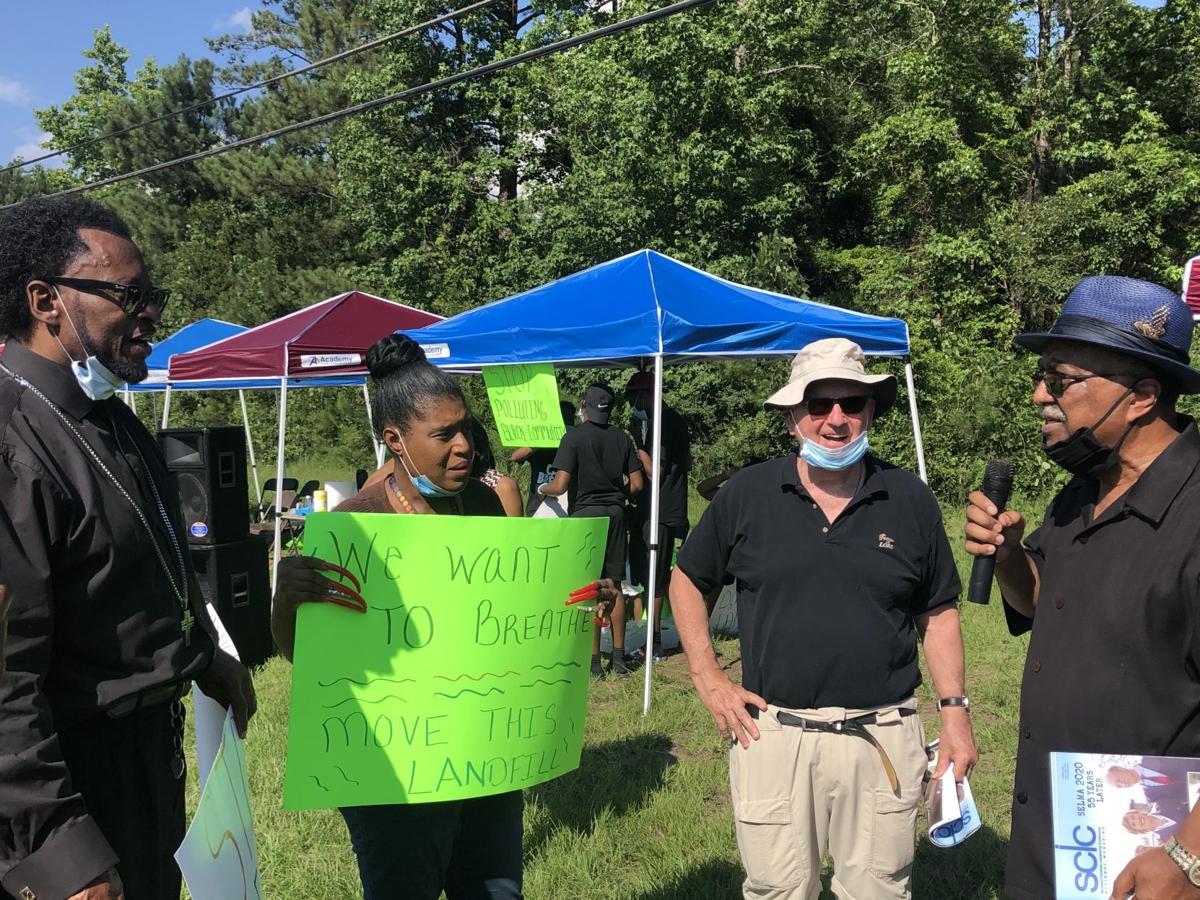 The Sandhill Recycling Center has been plaguing Terry Buford for eight years, and he let the Lee County Commission know Monday night.
Buford lives next to the Sandhill Recycling Center owned by D&J Enterprises, but he was there first. 
The Recycling Center is now a home for garbage and buzzards, Buford told the commissioners.
Both commissioners Robert Ham and Richard LaGrand have been out to Buford's property, and English has driven by the recycling center. Buford has been to the commissioners before, he said, asking for help, but there's not much to be done, probate judge Bill English told him.
"What authority do we have to shut that down?" Ham said.
Ham agrees that the situation is terrible for Buford and his neighbors. LaGrand said that he and commissioner Johnny Lawrence talked to the owners of D&J Enterprises to try and fix the situation.
That tactic has been tried before, though. Ham said that a few years back he went to the owners asking them to make changes to Sandhill, but nothing came of it.
"It's not that anybody doesn't want to help you," Ham said. "Any help that I can be to you, I will."
Buford, along with former Auburn city council man Arthur Dowdell and former commissioner John Harris, have a virtual meeting scheduled with the Alabama Department of Environmental Management. So far, though, the organization has done little to help, per Dowdell.
The commissioners offered any help that they could but said that the license for D&J does not rest with them nor does the power to stop the pollution.
Absentee manager
Lee County's former absentee manager, Mary Roberson, has been replaced by retired Cpt. James Majors.
Roberson found herself named in a federal election lawsuit in May, related to Lee County's — and the state as a whole — process for absentee voting.
The lawsuit, filed by People First of Alabama, are seeking changes to the absentee voting system, specifically the need for a witness when doing so.
Roberson stepped down from her position as absentee manager and was replaced by Rogers after a vote from English and Lee County sheriff Jay Jones.
"It is our assumption, we don't know this, but that (Mary) Roberson will be dismissed from the lawsuit and Mr. Majors will be substituted in her place," English said.
Honor for Bennie Adkins
Command Sgt. Maj. Bennie Adkins will be honored with a flag pole at the Lee County Meeting Center provided by Jamie Popwell, county veterans resource officer, and his business Flags 4 Vets.
"Jamie, through Flags 4 Vets had already gifted Sgt. Maj. Adkins a flagpole at his home and the family now has that property up for sale and the people that are interested in buying it are very interested in keeping the flag pole and making sure there's recognition there of what it represents," Lawrence said.
"It just seems appropriate to have a building like the meeting center with an appropriate flagpole."
Get local news delivered to your inbox!
Subscribe to our Daily Headlines newsletter.