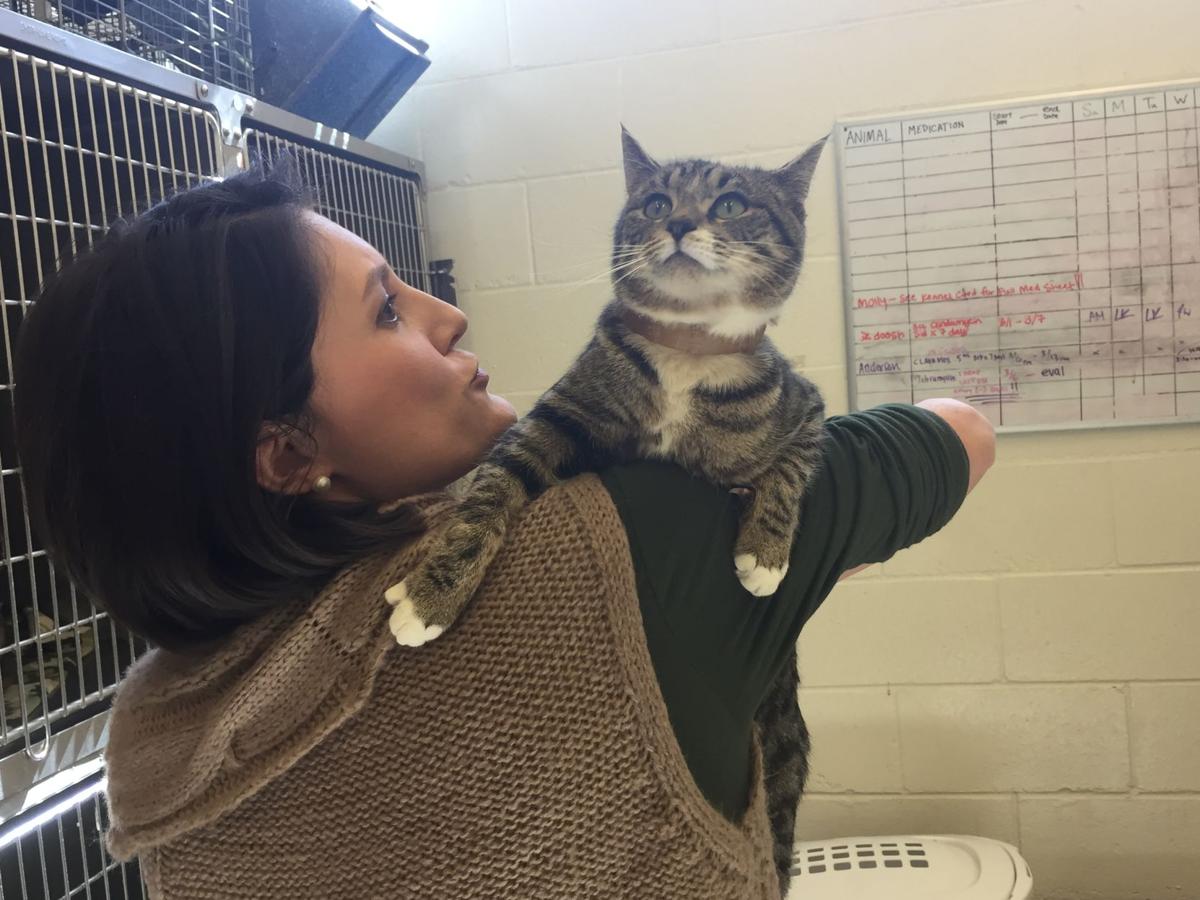 As cleanup and recovery continues for the victims of Sunday's tornadic activity in Lee County, the Lee County Humane Society is providing help for the pet owners affected as well as their animals.
The humane society has been one of the various organizations in the area that have stepped up to help in the aftermath of the tornado that killed 23 people and displaced many.
Along with housing 16 pets that were displaced due to the storm, the organization has lent a helping hand by donating supplies such as pet food, dog houses and temporary fencing for local pet owners.
It's been a busy week for Lee County Humane Society outreach and development coordinator Mary Wynne Kling and the rest of the organization's staff as they provide help for the animals while preparing for more.
Kling said many animals affected by the storm have likely been in hiding in the immediate aftermath, which has warranted making more room in the shelter. Kling explained the organization has been in close contact with other rescue groups and humane societies to move its current population of animals out so housing any additional animals found is feasible.
Kling named the Harris County Humane Society, Lee County Animal Control, the Animal Health Center in Opelika and the Opelika Animal Hospital as groups they have been working in conjunction with over the past few days.
"We're doing everything we can to help not only the animals, but their owners that were affected by this storm," Kling said. "We have actually been delivering supplies to distribution points like Providence Baptist Church and other distribution points. We've even had individuals contact us, and we've been able to go to a few homes and locations to provide dog houses, temporary fencing and any kind of pet supplies people need.
"If anyone has a need because of the storm, please, please, please contact us."
Kling said thanks to the humane society's foster care program and its ability to transfer animals to other rescue groups, the organization is providing temporary housing for animals whose owners now face uncertain housing situations.
The society's general seven-day hold on stray animals is being waived for those from Beauregard or Smiths Station to give owners extra time to locate their missing pets.
While the humane society has done a great deal to help in the situation, Kling pointed out numerous people locally and nationally have assisted in its efforts.
Along with the aforementioned local organizations, Kling said the humane society has received some emergency financial grants, including one from Alley Cat Allies in Bethesda, Maryland. The organization has also been given a number of donations, which included so much dog food that Sun Self Storage subsequently provided a climate-controlled unit to keep it in free of charge.
In addition to volunteering or fostering animals, Kling said those looking to help the humane society can also do so by making cash donations.
"We've seen a significant uptick in monetary donations, which is super important. I encourage anyone who really wants to help with the storm effort to find a good, well-run charity and consider making their donation in cash instead," Kling said. "That allows us to purchase what we need right when we need it."
Get local news delivered to your inbox!
Subscribe to our Daily Headlines newsletter.