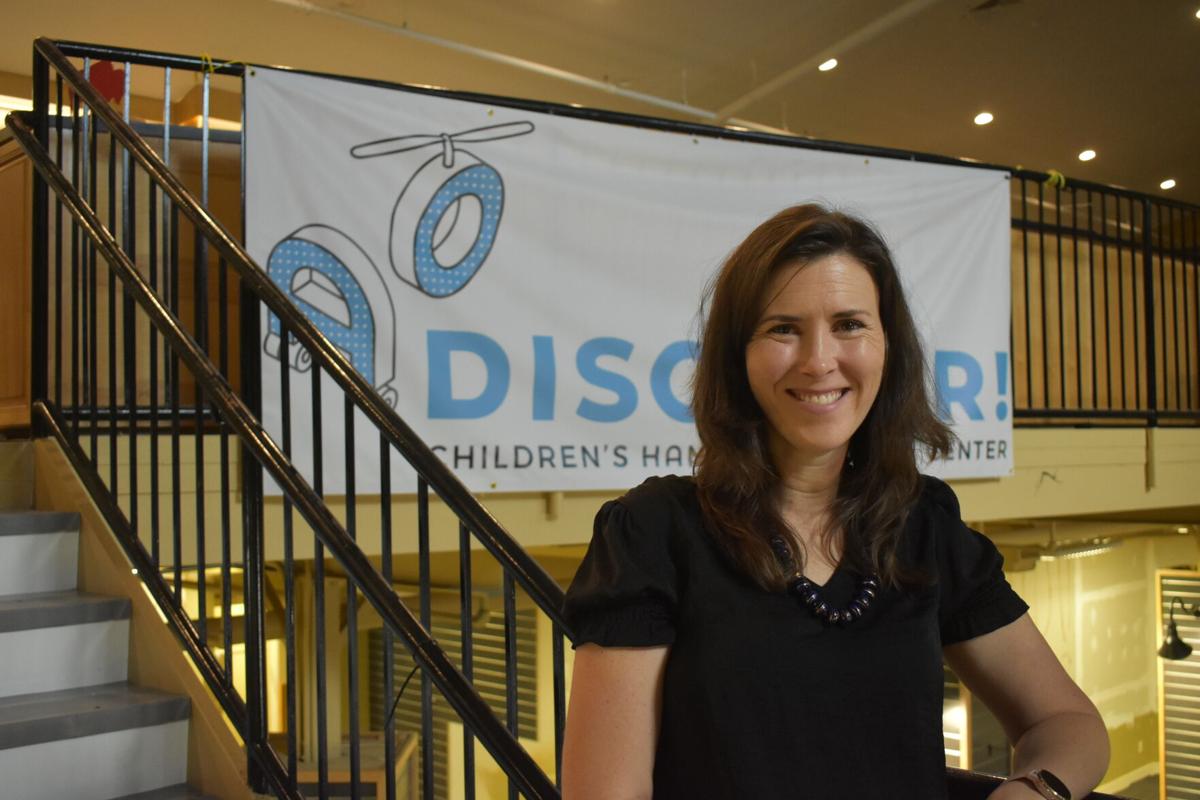 Katie Murrah has been helping educate children ever since her first job as a preschool teacher in her hometown in Tupelo, and since then she's been passionate about making learning fun and exciting for her young students.
"I think great teachers remember what it's like to be a child themselves," Murrah said. "Having that enthusiasm for learning is what it's all about. Lighting that spark early on makes the difference."
Today, Murrah is the head of AO Discover, a nonprofit dedicated to bringing interactive STEM education to young children in East Alabama. While the organization currently hosts pop-up science exhibits, Murrah said she'd like to see it grow even bigger beginning with a permanent location like Birmingham's McWane Science Center.
"The vision for AO Discover is to have a place where children and families can come to experience hands-on STEM education," Murrah said. "The original vision came because there's nothing like this in our area. A similar hands-on science center is 110 miles from us at the McWane Center or the Children's Museum in Atlanta, but the people of Lee County and East Alabama need this right here."
Murrah said the area's population has been growing steadily, bringing more and more families with young children in. She pointed to the importance early, hands-on education had on children's development and learning attitudes later in life as a reason for why an organization like AO Discover is needed.
"There are a lot of students who are growing up here in Lee County, and we want to provide STEM opportunities for those students both in and out of school," Murrah said. "Research has shown that out of school learning is critical for students, so certainly the 180-odd days that they spend in school are valuable but the time they spend out of school, in the evenings, on the weekends, in the summers, on holidays — those can make a big difference in academic success."
When AO Discover was first founded, Murrah said the organization began hosting pop-up science exhibits at community events and local libraries to show just how fun science and math can be for young children.
"AO Discover is able to help support families now through our AO Discover community pop-ups," Murah said. "We're able to take travelling exhibits out to go to camps, go to preschools, to go to libraries, local community centers so that children and their families can access these resources closer to home."
AO Discover's current exhibits include wind tunnels, PVC pipe organs designed by Auburn University Biosystems Engineering students, race tracks for toy cars to showcase momentum, "messy" STEM experiment kits, balloon rockets, code-and-go robots and more.
AO Discover acquired the storefront that previously housed Kinnucan's at the intersection of South Donahue and South College Street, and she said the organization is looking for community support to help them open.
"We need support from the community and we need support from the government to help us open — places like Lee County, the city of Auburn, the city of Opelika, local businesses and local families support this so it can be open for all of us for our children and grandchildren," Murrah said. "What AO Discover can do is light that fire for learning as early as possible, because children in early childhood are learning how they feel about school, about science, themselves as students and learners. We want to show them that learning is exciting, learning is fun and learning never ends. … That's what having a hands-on science center is the community can do."