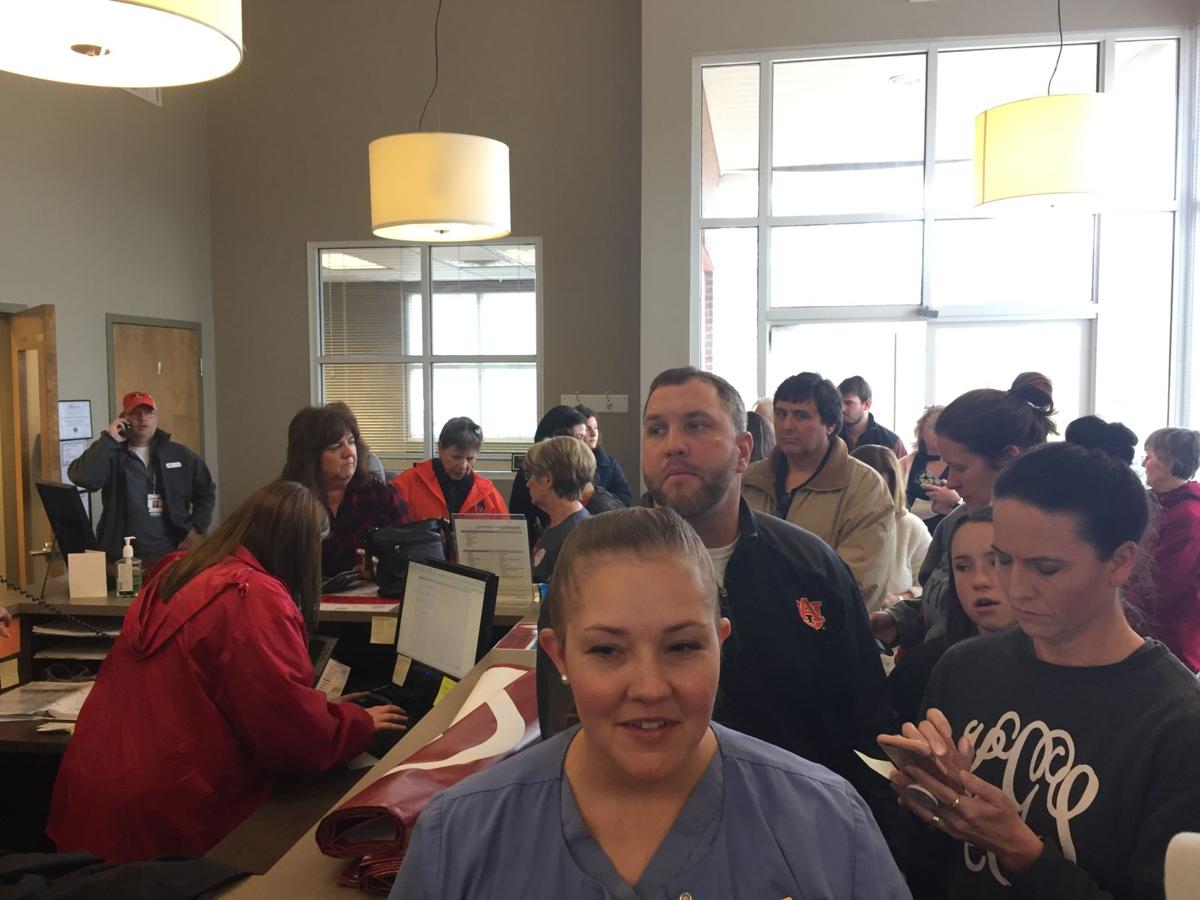 LifeSouth Community Blood Centers on a typical day in Opelika might see seven donors walk through the door. Monday, however, proved to be far from a typical day.
Local blood donors came out in droves to the blood donation center Monday in an effort to help those affected by the tornado that hit Lee County on Sunday. Would-be donors faced lengthy wait times of multiple hours, but the majority of those who showed up stuck around, wanting to help.
One of the LifeSouth employees responsible for drawing blood compared the influx of people when the center opened at 8:30 a.m. to Black Friday, and the frequency of newcomers didn't stop then.
Cars filled the parking lot, the street in front of the blood center as well as the adjacent East Alabama Community Federal Credit Card Union. To keep things organized, LifeSouth employees assigned numbers to those waiting in line and eventually reached triple digits in the task.
For LifeSouth district director Sharon Carpenter, the outpouring of support was nothing short of amazing.
"We have been covered up from the moment we opened the doors this morning – actually, before we opened our doors. People were waiting on us," Carpenter said. "It's really great to see the community come out and support each other in a time of need and tragedy.
"I was just talking with some of the staff about how great the people have been. They're willing to wait and just do anything they're needed to do.
"We've had a great turnout today, and we're looking forward to even more donors tomorrow and the next day."
Sunday's EF-4 tornado killed at least 23 people and left numerous others with injuries. East Alabama Medical Center director of public relations and marketing John Atkinson said the medical center has treated 63 patients in the past 24 hours, with five remaining hospitalized.
Atkinson said although the medical center does not face an immediate need for blood donations, it is always encouraged.
For many local residents like Auburn's Jennifer Guthrie, Tuesday was all about helping in any way possible. Guthrie started her day by taking supplies to The Auburn Dream Center then headed to LifeSouth to donate blood.
Guthrie waited patiently among the many would-be donors for several hours, and by 2:15 p.m. she had donated and was headed out.
"I think that everybody just wanted to do something to help," Guthrie said. "We focus so much on the bad that it's nice to see the good in everybody. To see that everybody is trying to pitch in in any way that they can makes you feel good."
Opelika's Heather Worley said the long lines to donate blood spoke to the drive of locals to do what they can to help neighbors in need.
"This is a community that steps up wherever the need is. Even if it's not a monetary thing, it's giving blood just to help someone," Worley said. "We're going to step up and be that community."
LifeSouth will be open from 9 a.m. to 5 p.m. Tuesday, Wednesday and Friday; 9 a.m. to 7 p.m. Thursday; and 9 a.m. until 3 p.m. Saturday. Several would-be donors on Monday opted to make appointments for later in the week, meaning the blood center will likely stay busy in the days ahead.
The EAMC, meanwhile, has created a Lee County Disaster Relief Fund online (www.eamcfoundation.org). Donations made to this fund will be used solely for disaster relief related to the tornado.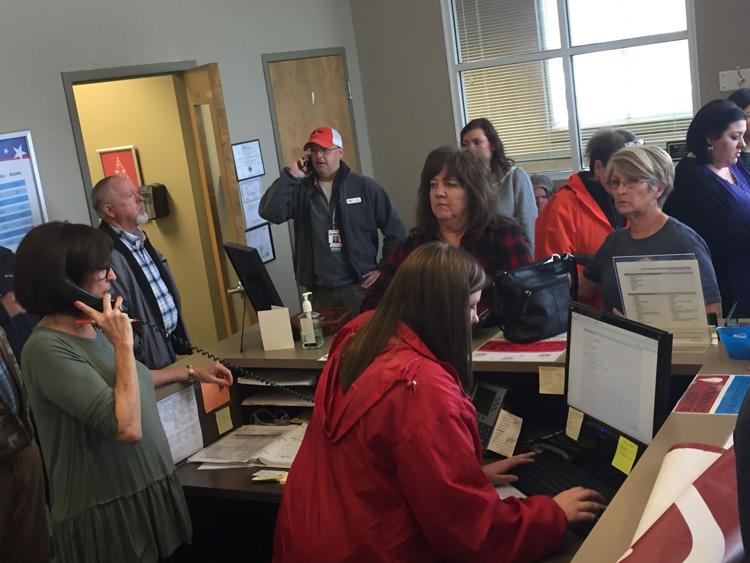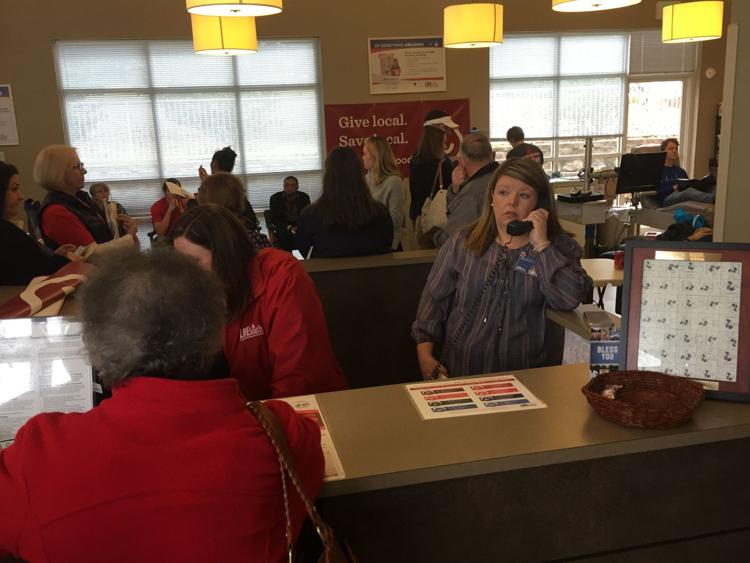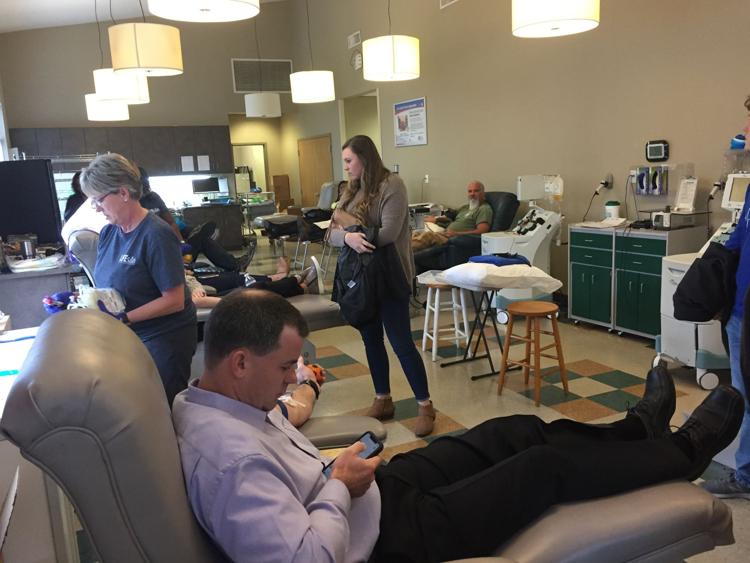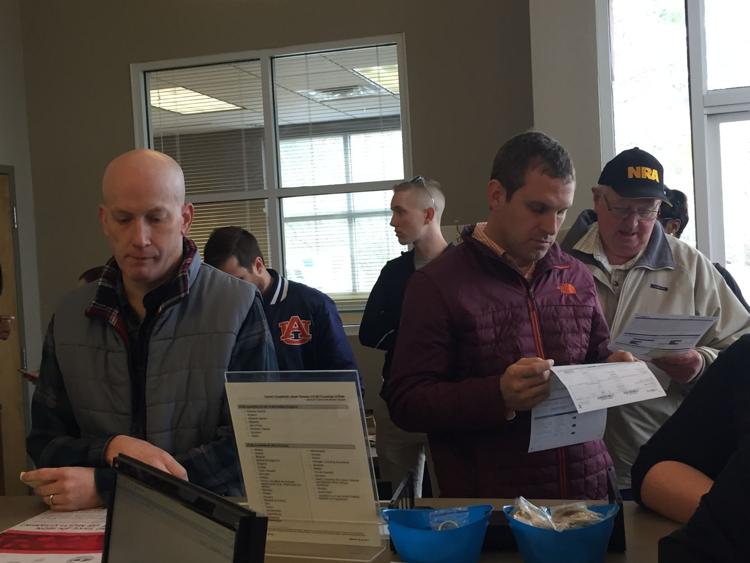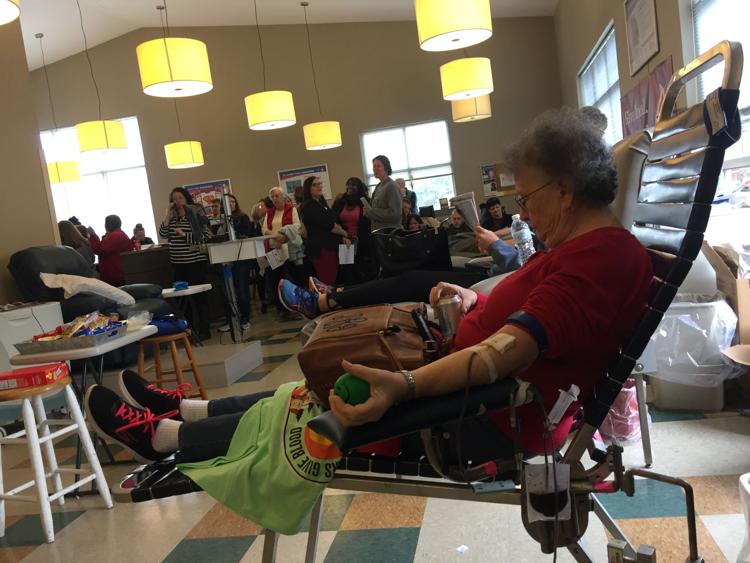 Get local news delivered to your inbox!
Subscribe to our Daily Headlines newsletter.