Auburn and Opelika have each planned a special Memorial Day event on Monday to honor our nation's heroes.
Starting at 8 a.m., the City of Auburn will host the 23rd annual Mayor's Memorial Day Breakfast at the Hotel at Auburn University and Dixon Conference Center.
Tickets for the event are $25 a person or $250 for a table of 10. They can be purchased at Auburn City Hall at 144 Tichenor Ave.
A free memorial wreath laying ceremony will follow the breakfast at 10 a.m. at the Auburn Veterans Memorial Monument at the northeast corner of Ross Street and Glenn Avenue. Attendees are encouraged to park at the Douglas J. Watson Municipal Complex, Felton Little Park and the East Glenn Avenue Municipal Parking Lot.
Ross Street — between Glenn and Harper avenues — and Glenn Avenue — between Burton and North Debardeleben streets — will be closed during the ceremony to provide room for on-street accessible parking.
"We believe that it's our duty to remind our community about the sacrifices and the efforts that these men and women have made on our behalf to allow us to have the freedoms that we enjoy, such as having a day off of work on Memorial Day," Auburn Mayor Ron Anders said. "Most importantly, we're recognizing and remembering those who have paid the ultimate sacrifice on our behalf."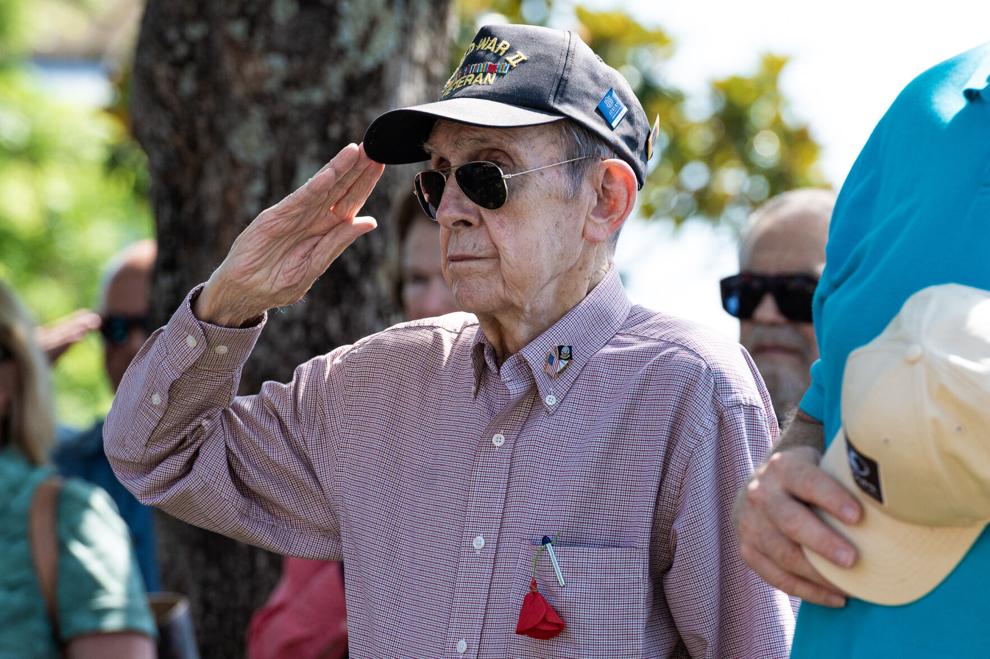 Starting at 10 a.m., the City of Opelika will host Memorial Day Services at the Courthouse Square to honor and remember military heroes who fought for our country's freedom as well as give support to the families who lost loved ones in the line of service.
After the service, the Museum of East Alabama will host a reception for the public.
In case of rain, the 10 a.m. services will be moved to the Municipal Court Building at 300 Martin Luther King Blvd.
"Memorial Day is a time for me and fellow citizens to reflect and pay tribute to the brave men and women who have made the ultimate sacrifice in service to our country," Opelika Mayor Gary Fuller said. "It's important that we never, ever forget the courage and valor of those that gave their lives to defend the freedom and values we hold dear."
Mayor's Memorial Day Breakfast in Auburn
At the Mayor's Memorial Day Breakfast in Auburn, the City will recognize retired Navy Capt. Dick Phelan as the guest of honor and the recipient of the 2023 Distinguished Veteran Award.
Each year, the Auburn Veterans Committee selects an individual with close ties to the City of Auburn who has served honorably in the U.S. Military and who has had "an exceptionally distinguished military or civilian career, reflecting great credit on Auburn and the military services to receive the Distinguished Veteran award," said Cynthia Williford Bean, the public affairs multimedia specialist for the City of Auburn.
Phelan served in the Navy for 27 years, retired in 1991 and still lives in Auburn with his wife Edna. His last station in the Navy was in Auburn as a professor of naval science and the commanding officer of the Naval ROTC program.
After retiring, Phelan began a second career in financial planning with Wilson Investment Group. He also served on several Auburn civic organizations, including the Auburn Veterans Committee, and served on the Auburn City Council for 16 years. During eight of those years, he served as the mayor pro tem for former Mayor Bill Ham.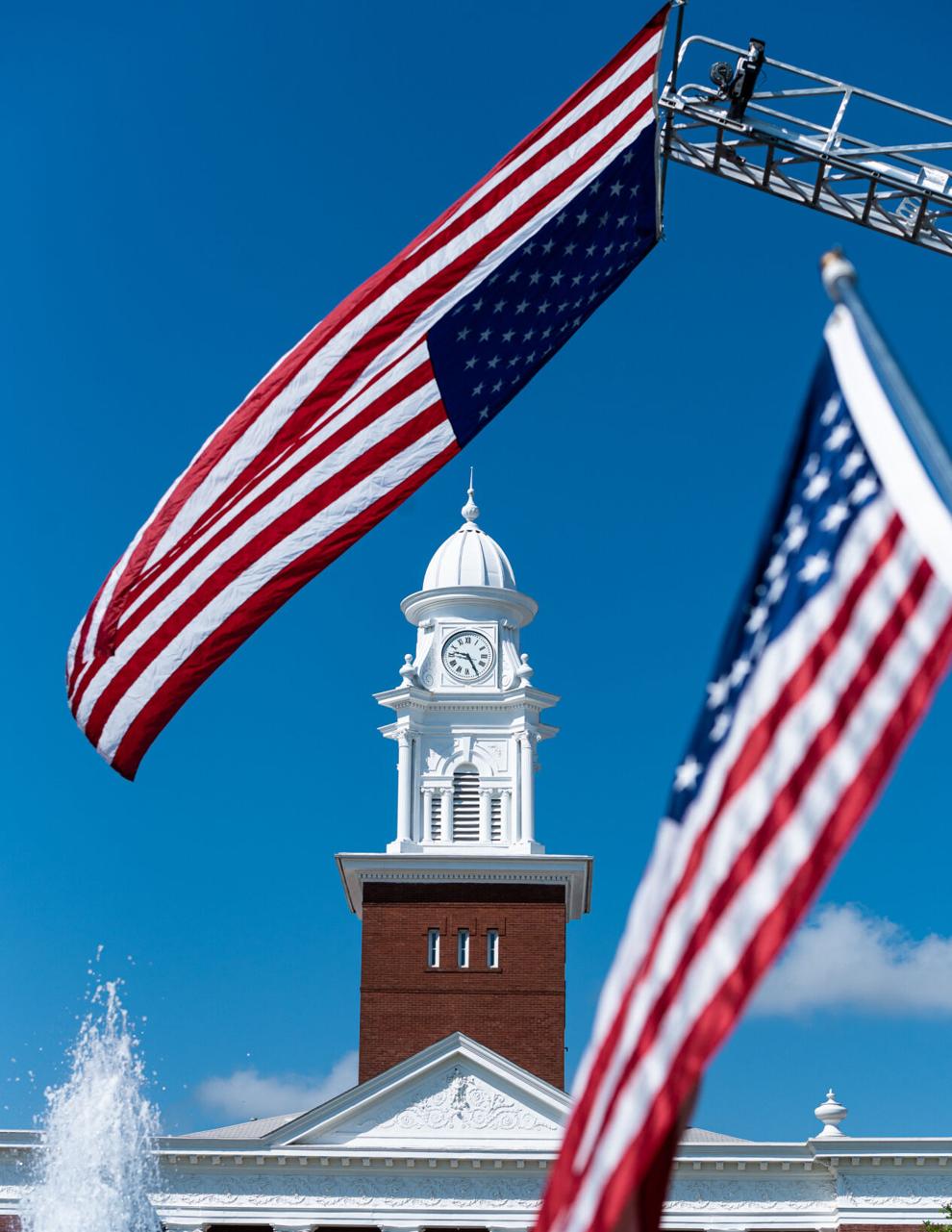 Mayor Anders said he knows Phelan personally and that he deserves to receive this special recognition on Monday.
"Dick Phelan is someone that I have looked up to," Anders said. "He's the ultimate servant. He served his country through his time as a Navy pilot, he made sacrifices to provide that service for our county and in retirement he has served our community very well as a four term member of the Auburn City Council and an eight year mayor pro tem."
At the breakfast, the City will also present the Auburn Heroes Remembered Award to the family of Air Force Capt. Randal Hudon.
Hudon served in the Air Force for 10 years. Afterwards, he joined BellSouth Corporation as a corporate pilot and eventually retired as a certified aviation manager in 2007. He then created his own company, Aviation Leadership Group, which provides leadership, strategic planning and management consulting for business in the aviation industry.
On Oct. 29, 2020, Hudon passed away after battling colon cancer for several years.
Throughout his life, Hudon has stayed connect to the Auburn community. He received a four-year Air Force ROTC scholarship to Auburn University where he earned a bachelor's degree in aviation management.
He was often a guest speaker for the Auburn Air Force ROTC students after he graduated, he chaired the Auburn University Aviation Management Advisory Council for several years and he was an advocated for the Aviation Management Department at Auburn University. Hudon and his wife Cindy moved back to Auburn in 2018.
Opelika Memorial Day Services
"Opelika has a proud history and tradition of honoring soldiers as well as their families on Memorial Day and Veterans Day," Fuller said. "Monday we will once again honor the memory of those that gave their lives."
Starting at 10 a.m. at the Courthouse Square, Mayor Fuller will welcome those in attendance followed by a prayer by First Baptist Church Opelika kids ministry pastor Paul Dunbar, guest speaker Todd Rauch, a presentation of colors and laying of the wreath by Opelika Fire Department and music and TAPS.
Rauch is a retired United States Army Military Police Officer who currently serves on the Opelika City Council, representing Ward 5. His wife Ali Rauch is the president and CEO of the Opelika Chamber of Commerce.
During Rauch's time in the Army, he was named Soldier of the Year for the 18th Military Police Brigade in Giessen, Germany.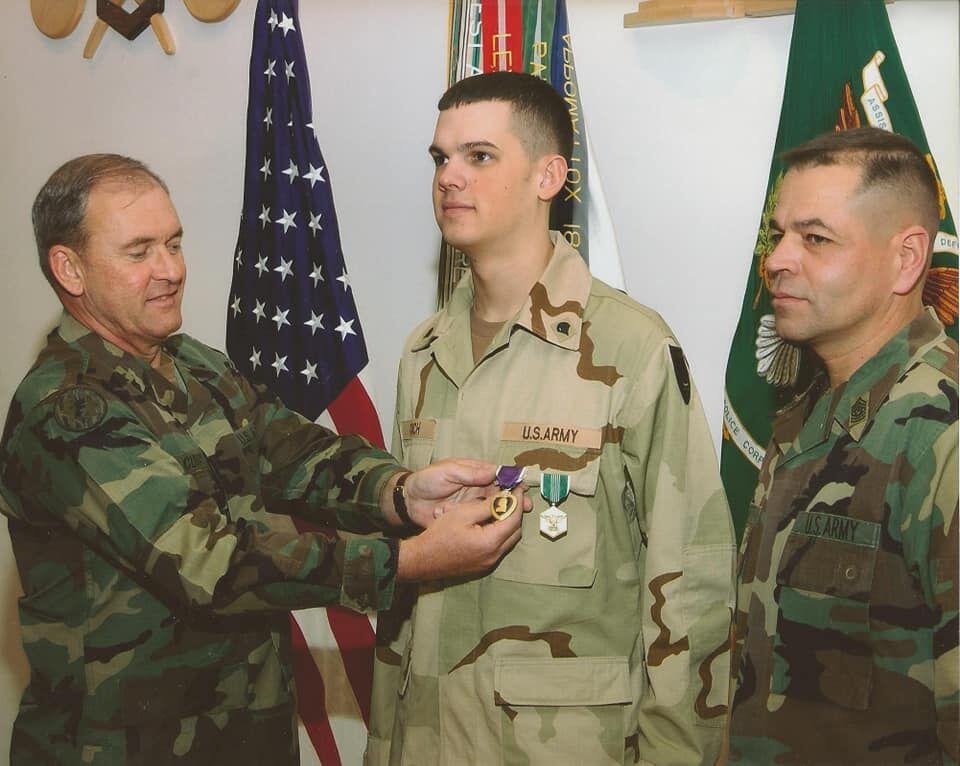 During his subsequent deployment to Iraq in support of Operation Iraqi Freedom, Rauch was awarded the Purple Heart after surviving a mortar attack and helping to save the lives of his fellow soldiers, on August 21, 2003, according to a news release from the City. He suffered extreme trauma and wounds to his right hand and shoulder, and a gunshot wound to his right leg.
While at Walter Reed Army Medical Center in Washington D.C., Rauch served as a spokesperson and advocate for wounded Veteran programs like "Coalition Salute America's Heroes" and "Help Hospitalized Veterans," which provide resources, programs and therapeutic care for wounded service members returning from combat, according to the release.
Later, Rauch medically retired from the Army, earned his Associate Degree in Psychology from Lake Land College in Mattoon, Ill. and earned his Bachelor's Degree in Psychology from Auburn University in 2010.
He worked with the U.S. Army's Aviation & Missile Command as an Intelligence Specialist before moving back to Opelika where he began his time in non-profits and public service.