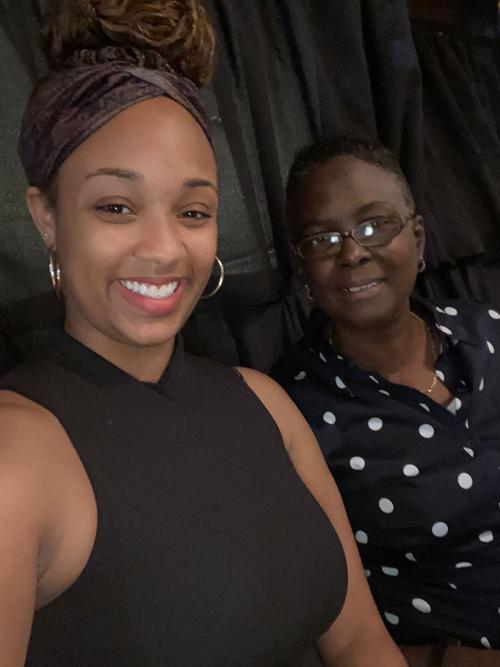 Some things in life you don't just forget. Ask Staff Sgt. Lisa Sellers about her military service in the U.S. Air Force, and she will tell you her time serving in the Air Force changed her life.
"I wanted to make a difference in a capacity other than myself, I wanted to be effective in the world," Sellers said.
"I learned about the Air Force and how they traveled and how they interact with different people, all different nationalities," Sellers said. "I like that because I grew up with all kinds of nationalities, and then I was exposed to all different races and learned different languages on the station in Wiesbaden, Germany. It was great."
For Sellers, letters sent by family, friends and even strangers represent – then and now – a show of care for someone other than oneself.
"I might not have known someone and if they sent me a letter, that felt just as good as or better than when my family sent them," Sellers said. "Just the fact of knowing that someone took the time to send a card meant the world to me."
Sellers never forgot what the letters have stood for. So, when her daughter, Tech Sgt. Ashley Gilmore, attended basic training in 2010, Sellers bought and mailed 40 cards – one for each day of basic training.
"There was never a day once I received mail in basic that I didn't have mail from my mom and that meant a lot," Gilmore said in a phone interview. "Those words she wrote pushed me."
Gilmore is now stationed in Charleston, South Carolina, and works for Col. Robert Degregorio as the Group Unit Training Manager, which is responsible for running the training program of six different units.
"She has always played a vital role in my continued success in the military because she is always supporting me to keep me motivated through the tough times," Gilmore said.
Sellers knew she wanted to serve in the Air Force as early as ninth grade, and says she her experience was wonderful.
"The only thing that was hard was missing my family, that was it, but I learned a lot from the experience both academically and physically."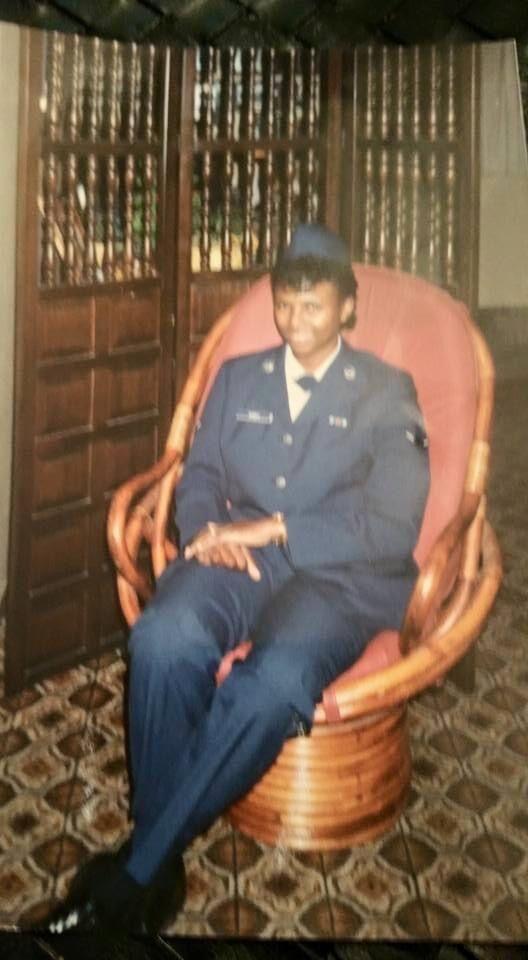 Yet, Sellers gained a new sense of family during her time in the Air Force, saying the  atmosphere created in the service made her feel right at home.
"I missed my family back at home, but I joined new family in the AirForce."
On June 10, 1987, Sellers graduated from high school in Cleveland, Ohio, and found herself at basic training the following Friday.
Coming from a family of service members, Sellers was the first to join the Air Force. Her daughter chose to follow in her mother's footsteps over 20 years later.
"I would like to think her sharing how the Air Force was the "smarter" branch not only helped me pick the Air Force, but it also helped me capitalize on the great opportunities I have experienced in the military," Gilmore said.
Sellers, Gilmore says, is the strongest person she knows.
Sellers, at the time of our phone interview Tuesday, had undergone a kidney transplant less than 24 hours prior in Atlanta, Georgia. Gilmore says her mother was diagnosed with kidney failure when she was 12 years old.
"After many hospitals stays and a failed kidney transplant, my mom is thriving with a new kidney transplant," Gilmore said.
"All of her sacrifices for my sister and I have never gone unnoticed."
Sellers received the Air Force Commendation Medal, which she says is a honor because "it shows you accomplished something bigger than yourself" and marksman, for her shooting ability, which she says she could do "with one eye closed and with one apple."
"All of her sacrifices for my sister and I have never gone unnoticed."
Sellers, reflecting on her time, said if she had an opportunity to serve again, she would.
"I can't tell you how much my time in the Air Force has meant to me during my life. It's a blessing to serve."